Crelate Recruiting Blog
Recruiting, Sourcing, Professional Success, Candidate Experience, Product News and more...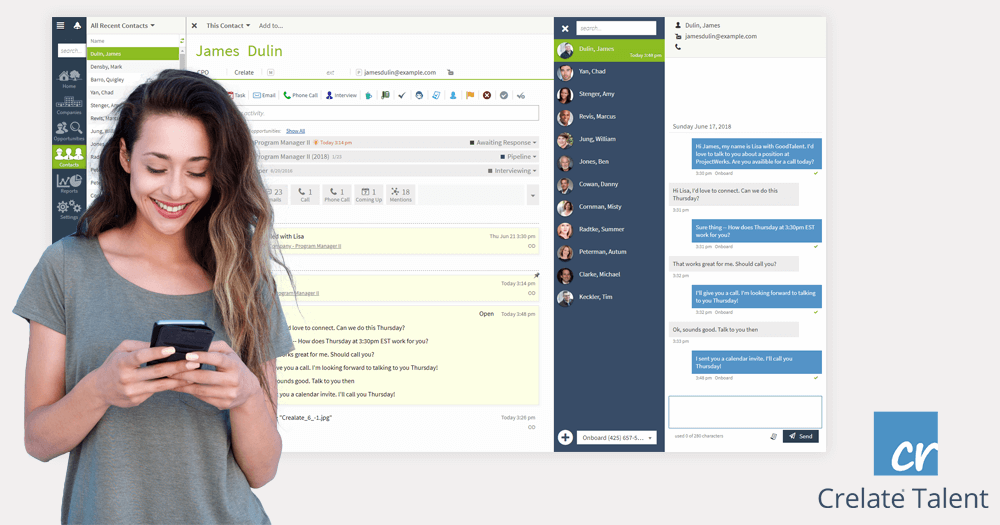 Kirkland, WA — Crelate, the recruiting software company that empowers staffing and recruiting agencies to manage talent and opportunity in a single solution, today announces the addition of a complete suite of in-browser text messaging features. Text Messaging by...
read more
Modern recruiting software for professional recruiting.
Premium recruiting software with amazing support and transparent pricing, offered at an industry-leading value.