Vendor Management System (VMS)
Increase recruiter productivity, track job requisitions, compile business intelligence, and submit and fill VMS jobs faster from directly inside your ATS.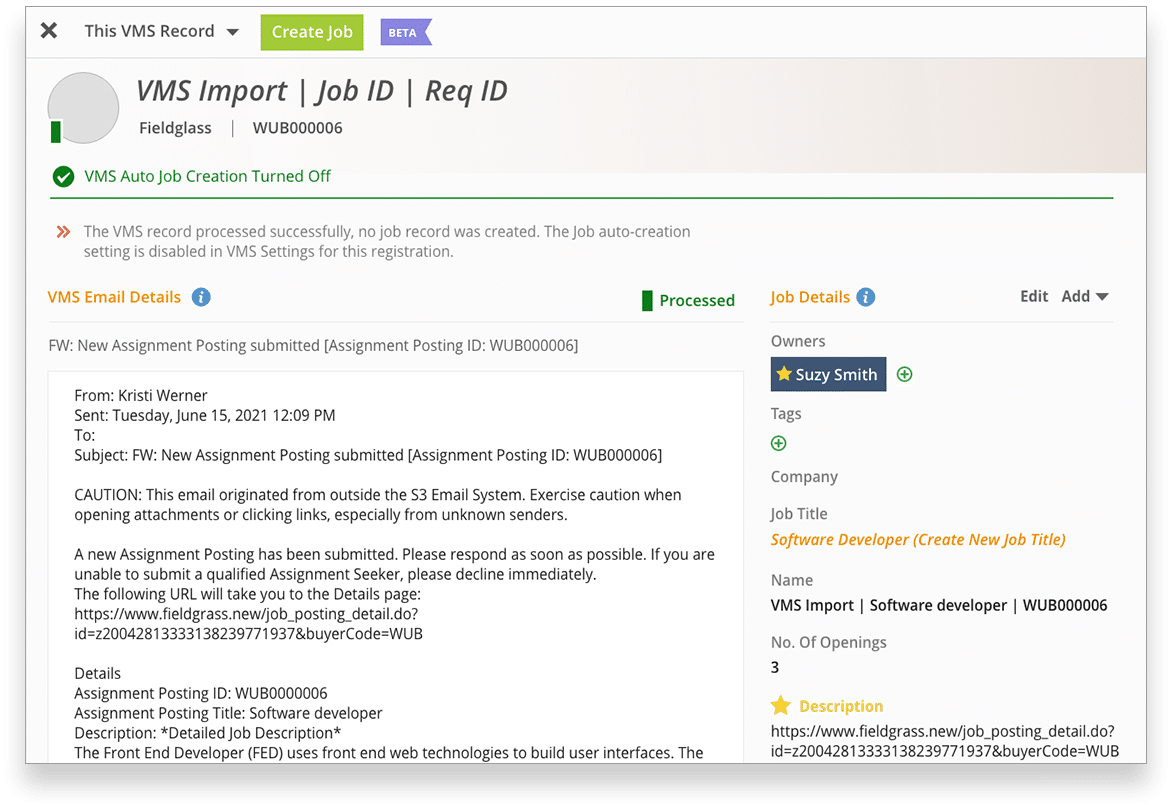 If you're managing your clients' business through manual and time-consuming tasks, you could be working a lot smarter. Say goodbye to inboxes full of open requisition and status changes with Crelate's VMS Integration.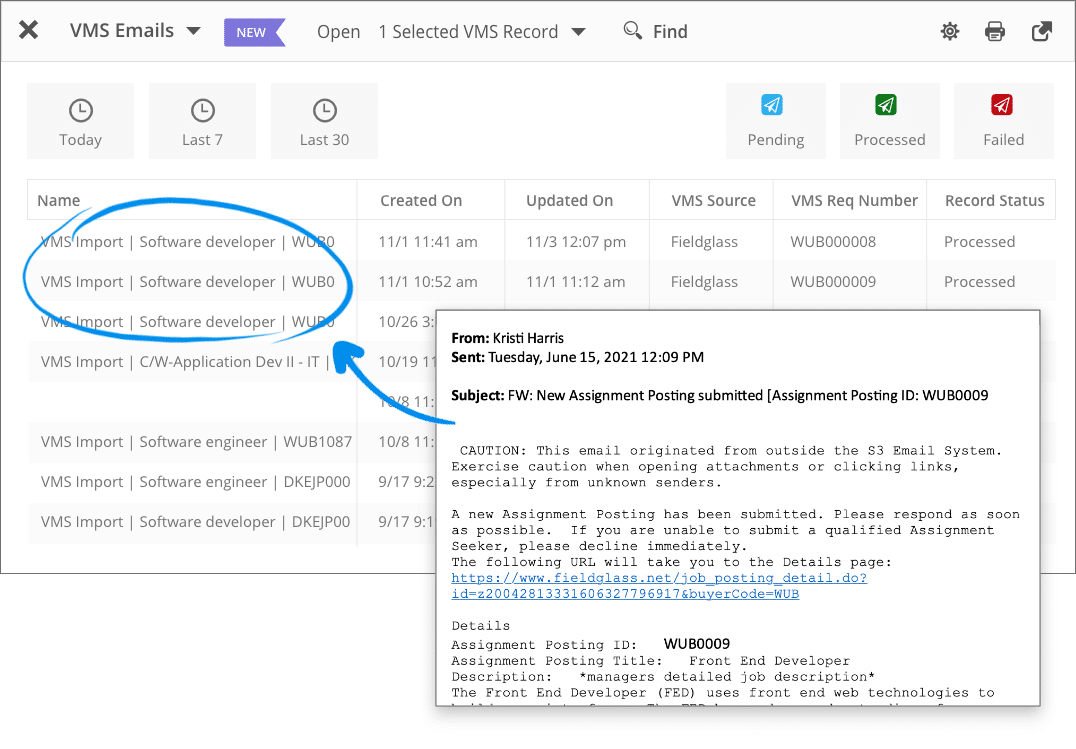 See everything VMS in one place
Wouldn't it be nice to automatically consolidate job requisitions to one centralized location instead of manually creating jobs or importing them from a hiring firm? With our integration VMS records are processed automatically, saving you and your employees time and repetitive labor.
Remove the manual process of data entry as jobs will now flow directly from the hiring party's VMS to you.
Automatically assign ownership of inbound VMS requisitions so the right person on your team can begin work immediately.
Generate new opportunities straight from your VMS inbox
Adding VMS job requisitions to Crelate has never been easier. Streamline your workflow by letting your VMS communicate with our app so you'll never need to manually enter job requisition data again.
A simple email rule from your current VMS will forward job postings and create new job records automatically.
Crelate works for you so you can spend more time on what really matters — sourcing and placing the best talent.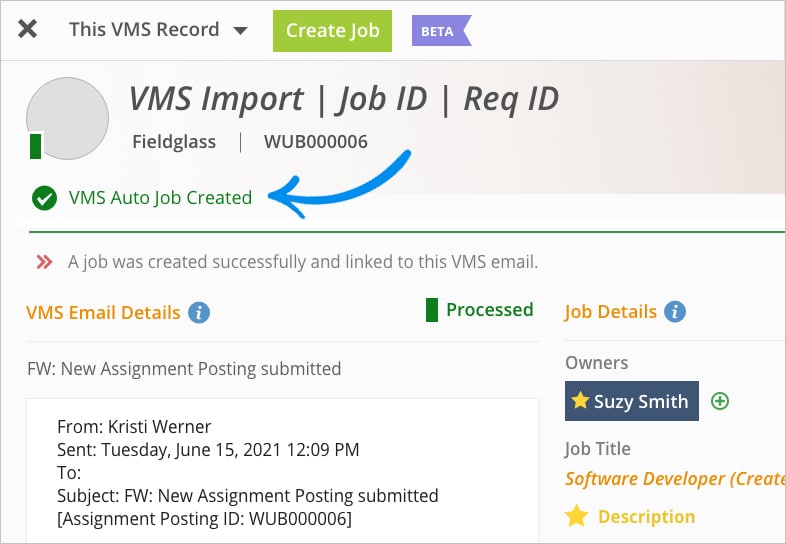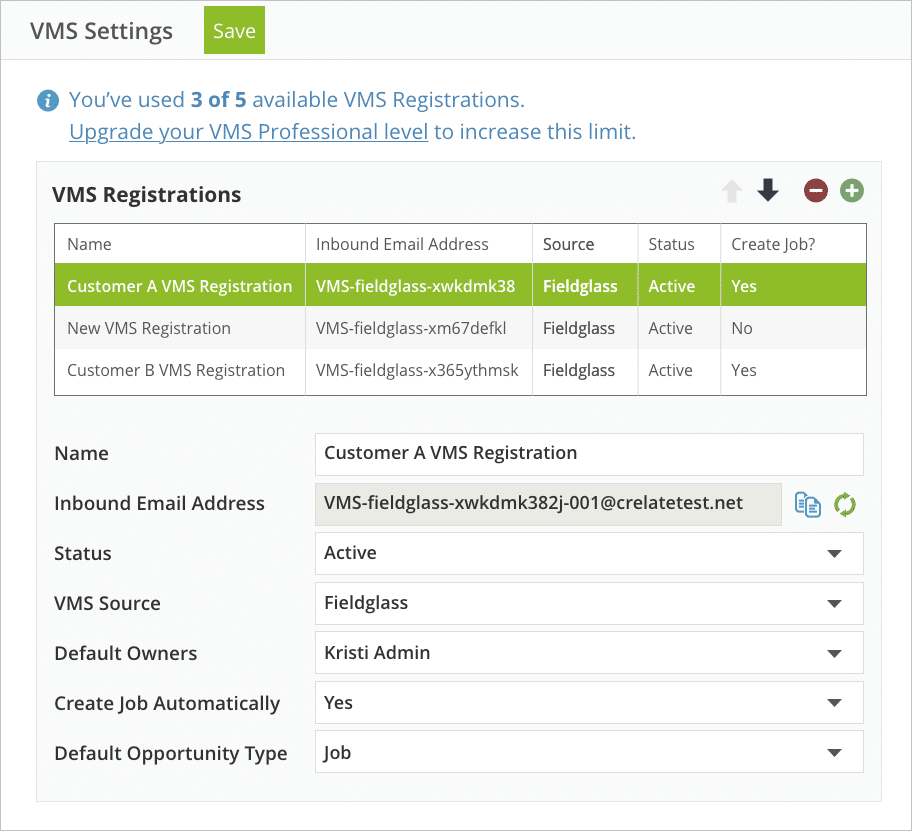 What makes Crelate's VMS integrations better?
If you're working in an environment where you're rapidly filling jobs, monitoring job status changes, and managing turnover, you don't have time to waste on manual data entry.
We took VMS integrations by the horns and built our own solution, so you'll never need to worry about losing functionality.
We don't charge extra for number of users or VMS records. Instead of additional user licenses or fees, a single VMS registration works for your entire team.