We'd love to hear from you!
Want to get in touch? Here's how you can reach us.
For general questions, please fill out the form below and one of our experts will contact you to get your questions answered.
Contact our sales team
By calling (443) 569 – 8262
8:30AM EST to 8:00PM EST
(Monday through Friday)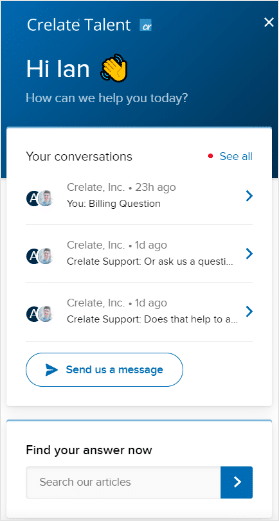 Crelate Support has moved to chat!
Looking for help in the app? Use our chat to search for answers or ask specific questions thank you Sean for writing this instead
Crelate's help widget is available throughout our web application and allows easy access to our support staff and comprehensive Help Center. Access content, attend live trainings, and talk with our support team — all within the Crelate app.