Customer Stories
How real talent businesses are winning with Crelate's
recruitment and staffing technology
Maria Perny
Head of Operations, Optimus
"The thing that jumped out about Crelate was its configurability. Some of the other systems are much more, 'no, this is how it is, this is how we structure it'. Whereas with Crelate, it was like we had an open book. We could really mold it to what works for our business, both from our recruiting standpoint and for the sales workflow, as well. We felt like we were going to get the care and support we needed to allow Crelate to really enhance our business."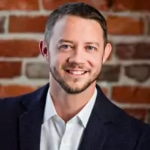 Productivity around the clock.
"Crelate allows me to step away from work and be sure that nothing important is slipping through the cracks because it's tracking the status of every client and candidate relationship, and sending reminders when I need them. There's nothing more important than that."
TJ Kastning
Principal Recruiter, Ambassador Search Group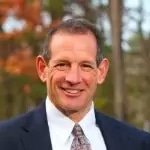 "Intuitive, flexible, and really well-designed."
Crelate was suggested to Xtra Effort by another small recruiting firm. We were hesitant to consider change because of the fear of disruption associated with the data conversion and learning curve. However, these fears were alleviated when speaking with Crelate, mostly for two reasons: 1. Crelate's technology is intuitive, flexible, and really well designed. 2. Crelate's people are SUPER responsive, thoughtful, creative, and resourceful. We're a smaller agency, but Crelate made us feel like the most important customer.
Mark Rodman
Principal and Founder, Extra Effort Solutions, Inc
You can actually customize your own workflow. The interface allows you to drag and drop between stages. It will send out automated, customized emails at each stage of the recruiting process. It allows me to work quickly, efficiently, the way I want to work. In my 25-year recruiting career, I've never seen an ATS software company this responsive to requests for help and new features.
Richard Moss
President, Moss Search
When I saw the product in the demo I was thrilled because it's the kind of product that you can use without training. The home page is an overview of your open positions and the candidates in your funnel. Everything is intuitive, very easy to understand, and you can easily see or guess where to go to look for data and take action. It's very easy to customize all data input fields and detailed reporting. So far, I'm happy to have chosen it.
Rachel Marcelle
Recruiter, EB Solutions Group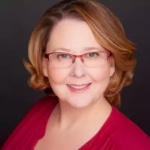 "The best part about Crelate is the world-class support."
The best part about Crelate is their support. Whenever I do have a question they are incredibly responsive. Recently I re-branded my firm (new name, new website) and their support engineer worked alongside me to make sure everything launched without a hitch. The product is terrific and it does what I need an Applicant Tracking System to do. It doesn't get bogged down with stuff I don't need. Also, they really listen. On several occasions, I have made suggestions for improvements and they built it into their next quarterly release.
Patty Cusack
President, Artemis Precision Recruiting
Customer service and support are incredible. Very responsive. The platform is solid as a rock. Easy to use, manage, and update. The usability is fantastic. It's easy to use when training and onboarding new recruiters. To manage relationships with clients and candidates using a single platform, Crelate is better than anything I have used in my 17 years of Executive Search.
Joey Pickens
Principal, The Brazos Group
Intuitive, robust, makes sense, works like a recruiter works. The support is super responsive, timely and focused on making everything work just right. We are approaching our first year anniversary with Crelate and we could not be happier with the system; we should have switched long ago.
Liz Agne
Operations and Administration, ALTEK