Interview Invitation Email Template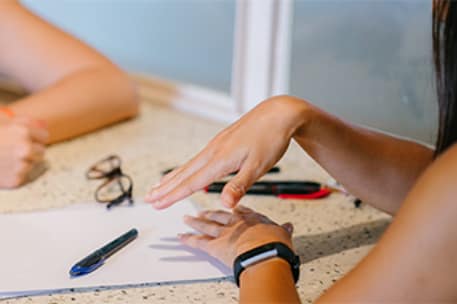 The Anatomy of an Interview Invitation Email with Template
You've completed the phone screen and/or resume review of a chosen candidate which means you're ready to begin the interview stage of the hiring process. Now you need to schedule the interview at a time that works with the correct internal employees, hiring managers, and your candidate. You also need to get this done in a timely manner so you don't lose your candidate to another opportunity.
The interview invitation email template below is designed to help you write interview invitations and help your candidates succeed in those interviews. Feel free to expand or trim the template as needed so that it fits with the interview requirements and your scheduling system.
An informative interview invitation reduces scheduling conflicts and no-shows. It also ensures that your candidates are prepared for interviews. Overall, you can create a great experience for candidates and clients which helps you make more placements.
Fortunately, interview invitations are fairly simple. We included 3 things that are great to focus on in your interview invitation.
1. Subject Line
The most important part is making sure your candidate immediately recognizes the email as an interview invitation, so it doesn't get deleted or archived by mistake. An easy way to get attention and clearly announce that the email is an interview invitation is to say it at the beginning of the subject line. Put "interview invitation" in brackets like this: [INTERVIEW INVITATION]
It's a proven email marketing tactic that's been shown to increase open rates.
Then you can add the company name and who the invitation is for after the bracketed text. Or the job position. That way your email stands out in the inbox and there are zero questions about the email content.
2. Provide Interview Details
Obviously, the date, time, and place of the interview are a necessity. However, it's also good to state how long the interview will last and who the interviewers will be, if you have that information.
If your candidate needs to prep for the interview—because there will be some sort of test or information they're required to know—include that in your interview invitation as well.
Lastly, be nice. Your correspondence with candidates before they accept a job is all they have to evaluate the culture and attitude of your company. Ultimately, the company wants candidates to succeed, so they can hire good people without interviewing hundreds of candidates. So avoid putting unnecessary pressure on candidates with language that's too formal.
3. Automate Your Scheduling
It's common practice to offer several interview time slots, so there's flexibility for candidates to fit interviews into their schedules. But the back and forth of scheduling an interview can take a long time, and often leads to misunderstandings and double bookings.
So, it's best to automate your interview scheduling. Send emails directly from your applicant tracking system or recruiting CRM, and sync your digital calendar with your ATS. That way candidates can choose from available time slots. And new interviews will be automatically added to your calendar, without double booking.
Crelate Talent automates interview scheduling, syncs with your calendar, and connects your applicant tracking to your recruiting CRM. So, everybody is always on the same page.
Interview Invitation Email Template
Feel free to copy and paste this template into a document and replace the italicized text with your own information.
SUBJECT: [INVITATION TO INTERVIEW] for [candidate name], [position title]
Dear [candidate name],
We've reviewed your application for the [position title] position, and we'd like to invite you in for an interview.
The interview will last about [interview duration]. Please bring [required documents, i.e. a copy of your resume with references. Also use this space to specify any pre-interview studying or reading that may be required] with you to the interview.
The interview location is:
[interview location address]
If you're available to take the position, please select one of the open interview slots below:
[add additional time slots as necessary]
If none of these times work for you, please contact [me or relevant contact] at [relevant contact details], and we'll find a time that works for both of us.
We look forward to talking with you!
Best regards,
[name]
[signature]