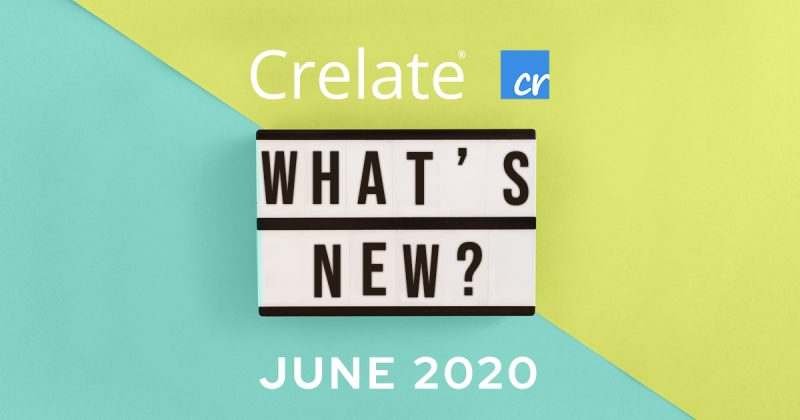 Making Crelate More Efficient for the Recruiting Process
Bulk Activity Creation
This is currently already available on the jobs dashboard but we have also added it to the Contacts and Search Results grids! Let's say you've just sent a LinkedIn InMail to a batch of contacts and you want to quickly update all of the contacts in Crelate. Now you can select multiple contacts and create the same activity for all of them — which will appear in their activity stream — indicating that you sent an InMail to each person.

Follow Up Activities
Here's another feature that we've expanded based on your feedback. You can currently create a follow up activity from the Contact's detail page, but NOW you can create that follow up from within another activity. How awesome is that?! Fewer clicks to get it done. Let's say you've left a voicemail with someone and you want to add a follow up task or phone call – now you can leave a note that you left a voicemail and when to follow up in the same form. 

Adapting to What's Happening with COVID-19 and Remote Work
We've created the ability to tag jobs in Crelate by whether they're completely remote, Pandemic remote, or in-office. Your job's remote type can be immediately published to Indeed, allowing your candidates to find your remote opportunities more easily.
Improving Integration with Indeed
We are strengthening our integration with Indeed by providing more robust data to help your job postings on Indeed.

Making Crelate Faster and More Stable
We're continuing to invest in system performance. We have been working on a variety of platform updates to make your experience faster and more reliable. We're told that Crelate is one of the fastest systems around and we're proud of that and want do even more!

Upcoming Releases – What's Coming Next for Crelate Users
Advanced Document Management
Manage credentials and employee documents seamlessly
Utilize eSignature and checklists to simplify and streamline your onboarding process
Interview Management
Set up interview loops, create interview scorecards and collect feedback on candidates all from within Crelate to help you speed up your interview process and hiring decisions
Filed under: Crelate Updates