Job Description Template for Full-Time Employee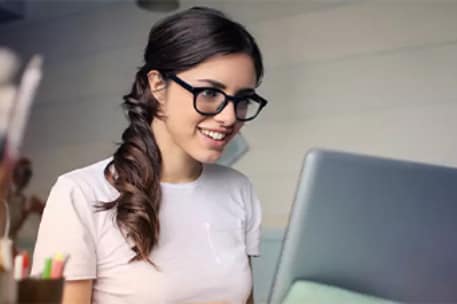 The Anatomy of a Full-Time Job Description
The job description is your first chance to present your brand and opportunity to candidates. It's a way to find qualified candidates who are also passionate about the work you're doing.
When writing a job description, there's a balance between providing enough information to attract the right talent, without adding superfluous details that potentially scare away qualified applicants. To help with this process, we created a job description template to use as an example when creating your own. We're here to help you avoid publishing a poor job description which can lead to low application rates, unqualified applicants, and—worst of all—hiring a candidate who's not a good fit.
To help you write a job description that gets the right applicants, we've provided 4 tips and best practices before you get started.
1. Capture the attention of the job seeker
Employers often forget that finding and hiring the best candidate is very similar to making a sale. Take a page out of your sales handbook and tell job seekers what's in it for them up front.
Go beyond pay and health insurance. Those are pretty much table stakes in 2019. Talk about less tangible benefits like flexible work schedules or locations, dynamic work, and career development opportunities.
Remember to highlight the benefits that appeal to your ideal candidate, even if they may not seem like benefits to you. For example, if the position involves repetitive work, you want someone who enjoys repetition and optimizing a repeated task for efficiency. So, it's okay to say that the job involves repetitive tasks, because that appeals to the type of person you want to hire.
Identify your ideal candidate and write the opening lines of your job description to appeal to those people.
2. Stand out in a sea of job descriptions
Job seekers browse hundreds of job postings during a job hunt. It's surprising how many job descriptions look pretty much the same. There's no way to stand out if you're saying the same things as everybody else.
The antidote is to study the job and get extra specific about the position. If you can, interview someone who's doing the job, and find out exactly what they like about it and what they do everyday. Then use that language to make your job description unique.
3. Accurately describe the job
This one seems like a given. But, inaccurate job descriptions are common and problematic in the recruiting industry.
Most job descriptions aren't maliciously inaccurate. But, some suffer from lack of research. If you want to say the compensation is above average, make sure that it's true based on the sources a job candidate would use to evaluate salaries. Job seekers do their research. And, you need to make sure that your information matches what they're going to find.
Interviewing someone who's currently working in the position is helpful here, too. They're a primary source of information that will help you accurately describe the job requirements.
4. Check the Legal Boxes
There aren't any specific laws about what you need to say in a job description. However, a qualifying question on any application is, "Can you perform the essential functions of the job with or without accommodation?" So your job description needs to be thorough enough that an applicant can accurately answer that question.
This means that you need to include all the duties involved with the position. If the job description is incomplete, there could be trouble later on if an employer asks a new employee to do something that wasn't included in the job description.
Job Description Best Practices
Here's a quick rundown of how to make your job description easy to read and attractive to the right candidates:
Keep your job description to a page or less, if you can. It should be no longer than a standard resume.
Break your job description up with headings to make it easy to read.
Use bulleted lists for your duties and responsibilities, skills, and qualifications.
Include relevant hard and soft skills in your job description.
Avoid using internal jargon and titles that candidates outside your organization may not understand. Stick with words like, "entry level," "junior," and "senior," even if you label them I, II, and III internally.
Job Description Template
Just copy and paste this template into a document and replace the italicized text with your own information.
Feel free to add to the template if the position is more complex or has a lot of requirements. But it's perfectly fine if you need to trim this job description to fit simpler positions.
[Job Title] Description
The [position] role is perfect for a [descriptive word, i.e. detail-oriented, thorough, creative, methodical, etc.] and [second descriptive word] individual. If you enjoy [type of work, i.e. writing, managing a team, optimizing for conversions] and [relevant work activities, i.e. ensuring project perfection, managing end-user experiences], we might have the perfect opportunity for you!
Our [position] will work [with the relevant team/department] to [produce/create/manage/etc.] our [product line/relevant team or department/relevant deliverable], and help [company] deliver incredible [product type or intangible benefit, i.e. accounting software, customer experience, etc.]. Ultimately, the right [position] will help [company] [achieve/accomplish an actual goal associated with the position, i.e. ship perfect code within specified timelines].
[Position] Duties and Responsibilities
[Specific day-to-day task or responsibility]
[Specific day-to-day task or responsibility]
[Specific day-to-day task or responsibility]
[Specific day-to-day task or responsibility]
[Specific day-to-day task or responsibility]
Add additional bullets as necessary.
Try to keep overall length of job description to about a page 
[Position] Requirements
[Required hard or soft skill, i.e. Proficiency in C++, Marketing or marketing-related Bachelor's degree, 3-5 experience years managing teams with more than 3 team members]
[Required hard or soft skill]
[Required hard or soft skill]
[Required hard or soft skill]
[Required hard or soft skill]
[Required hard or soft skill]
[Additional bullets as necessary. Try to keep overall job description length to about a page]
Please provide a resume and a cover letter to [link/location] to apply for this position.