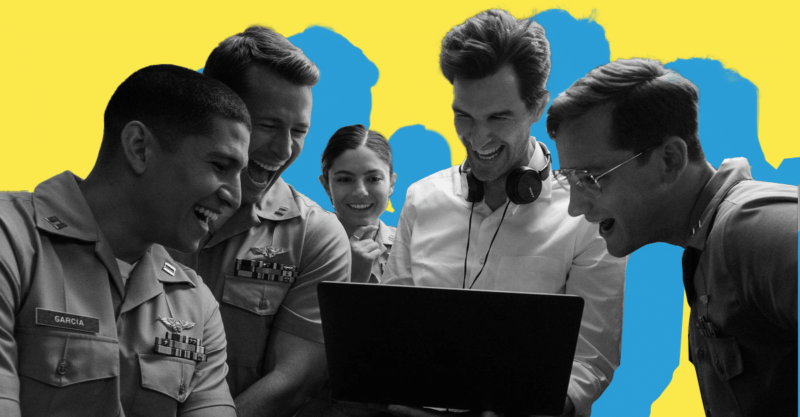 Transactional recruiting is tedious in any staffing and recruiting vertical, but in executive search, it saps time from more profitable avenues that lead to deeper relationships. In the high-stakes world of executive recruiting, treating candidates (and clients) like problems to solve rather than people to understand is a failing formula. 
But, how do you know if your recruiting team has slipped into a  transactional mindset? Look for these tell-tale signs:
They see recruiting as a matching game.

If your team is narrowly focused on matching a single job description to a single executive candidate, they might have transactional blinders on. 

They have a limited view of both candidate and client needs.

Related to the matching game philosophy, your team may be so focused on filling a role that they miss the big picture, such as the candidate's specific career trajectory, the client's larger goals, and potential market changes that can impact both candidate and client futures.

They favor short-term solutions.

Though the recruiting market in general moves quickly,

executive searches can take up to three times longer than it takes to fill other positions

. That's 120 days on average. Recruiters who look for a quick fix may end up leading candidates and clients astray.

They submit misaligned candidates to clients.

If your team is looking at executives as seat fillers, they'll be missing the mark. Executives are culture-makers and team leaders, meaning wrong-fit candidates will stick out like a sore thumb.
Instead of being transactional, it's important that your team prioritizes relationship-building with clients in the executive search process. Here's how.
How to become a trusted advisor with executive search clients
In executive search, relationships are king. Because of the lengthy search process, you have time to develop a rapport with your clients and to deeply understand what they need. Since executive candidates have such a strong impact on the life and trajectory of a business, your team must take their time in learning client culture, expectations, pain points, and definitions of success in order to place best-fit candidates.
To do this, your team needs to listen carefully, set clear expectations, communicate constantly, and become your client's most trusted talent advisor.
Demonstrate a commitment to active listening
While a transactional recruiting philosophy sticks to rigid processes and straight-forward facts, relationship-building requires the kind of sensitive listening that yields golden insight into what your client really needs in an executive. But, a recent study found that strong listening skills are rare: poor listening skills affect 70% of all employees, resulting in "misunderstandings, errors, missed opportunities, arguments, stalled projects and damaged relationships." 
This is where active listening comes in. 
Active listening is listening not only to what your clients say but to the meaning behind their words. 
For example, a client may start off telling you that they need an executive with strong interpersonal problem-solving skills. If you dig deeper, you might intuit that past executives fanned flames of discontent rather than putting out fires. 
From this you can identify that you need to expand your conflict resolution questions in interviews and prioritize candidates with calming and direct communication styles. 
This kind of active listening takes patience, empathy, and curiosity, and it also takes the industry knowledge your team has already built up over years of serving clients. 
Here are some hallmarks of active listening with clients:
Pay attention. 

Listen more than you talk. 

Ask questions and be curious about the answers.

Summarize and paraphrase to ensure understanding.

Hold back the judgment and halt preconceived notions.

Respond thoughtfully.
Once your team has identified the client's needs through active listening, you can create a search process tailor-made for them. A custom executive search process will take into account client timelines, priorities, and expectations, while setting expectations for communication touch points along the way. That way clients will never be in the dark.
Develop relationships with multiple departments in your client's business
To ensure that your recruiting process suits the needs of your client's entire organization, it's crucial to build relationships with contacts in the C-suite and at the directorial and managerial levels of your client's organization. Otherwise, you run the risk of being siloed and only seeing one part of the big picture. For example, if you build your executive search process solely based on the input of your client's hiring manager, you may miss out on long-term motivations from the CEO or on-the-ground input from the director who will be working most closely with the future exec.
Take your time to build out these relationships at multiple levels of the organization and ground your executive search process in the needs of all involved. By getting buy-in from multiple leaders, you'll ensure your process is tailor-made for your client, and you'll build the kind of relationships that lead to a long-term partnership.
Communicate constantly to keep clients updated
After you've agreed on a process, you want to communicate consistently with your client to ensure that they always know where they stand. Especially when the search process extends over a few months, clients want to know that they haven't been forgotten. 
Constant communication lets your clients know that they are a priority for your recruiters and that they're always top-of-mind. It's what strong foundations are built on and it will help you deliver exceptional results. 
Just like in any relationship, communication will be varied. Sometimes you'll want to reach out to informally check in, send good cheer, or a quick update. Other times, you'll be providing detailed reports, industry insights, and more in-depth value. 
This kind of constant communication can be difficult for your team to run on their own – especially when they're managing multiple client and candidate relationships simultaneously. Automation is key to this kind of constant, consistent communication and will help build trust and loyalty. See below for more on how to automate thoughtfully.
Continue to build trust in executive search even after you've made a placement
Does your recruiting team tend to forget about clients after successfully making a placement? This is another sign that they may be viewing clients through a transactional lens. 
Your existing clients will be a reliable source of future business, through potential testimonies to your good service, word-of-mouth recommendations to their colleagues, and additional placements within their organization. In fact, existing customers are up to 70% more likely to buy from you than a new prospect. What's more, 80% of a company's revenue comes from just 20% of those existing customers. So, it's crucial that clients don't feel as though your team has forgotten about them as soon as a placement is made.
Instead, encourage your team to establish themselves as business consultants for all of your client's hiring and labor needs. As a thought leader in the executive recruiting space, your agency can be a consistent, valuable source of industry insight and advice. How to do this in a way that's valuable to clients?
Reach out consistently and provide value – even when your team doesn't have anything to "gain" in terms of an upcoming placement. This can be as simple as sending a thoughtful article, a birthday note, or relevant data ahead of an annual stakeholders meeting.

Ground your outreach on your knowledge of your client's top business priorities for the coming year. For example, if you know the CEO is concerned about diversity, send a quick note to share insight on how different leaders in their industry are thinking about diversity initiatives.

Keep clients in the loop about upcoming regulations, tax bills, or other systemic changes that might impact their business. 
How executive search software empowers your team
Your executive search software suite can help your team cater to client needs so they never feel like just another number. Here's how.
Choose a system that works with your team
An inflexible ATS/CRM won't help your team do their best work. If they are constantly trying to make client interactions fit a rigid system, they won't be able to build the kind of personalized, attentive relationships required for a competitive executive search agency. 
For example, an inflexible workflow may force your recruiters to only reach out to clients at static intervals rather than being responsive to clients' organic needs. Or, a workflow may prevent recruiters from recording the kind of personalized information that business relationships are built on – everything from high-level business goals to birthdays. 
With flexible executive search software, they can make their workflows as individualized as your clients and candidates. Your team will be able to prioritize relationships over box-checking. 
Leverage reporting and business data tools
A great way to keep your clients in the loop without taxing your team's time is also through automating your reporting through your ATS. Here are some examples of info that client can receive from automated reporting:
We've had 10 candidates apply to this point

7 candidates passed our initial screen

We've held introductory phone interview with 7 candidates

We are now presenting you with the best 3 candidates
Automate outreach and relationship-building
As noted above, consistent communication is crucial for building and maintaining relationships with clients. Executive search software can help your team automate outreach so that clients always feel top of mind. The right executive search software can help: 
Automate email and text outreach to clients at key intervals throughout the search process

Instantly deliver candidate info to clients to keep the placement process moving quickly

Notify recruiters in real-time if clients take action so your team always responds in a timely manner

Automate client reporting to detailed every stage of the executive search process, from resumes reviewed to candidates interviewed
Successful executive search is built on trust. By focusing on relationships, communicating effectively and efficiently, and leveraging technology to provide impeccable service to clients, you'll rise above your competition.
Filed under: Business Development, Recruiting Tips