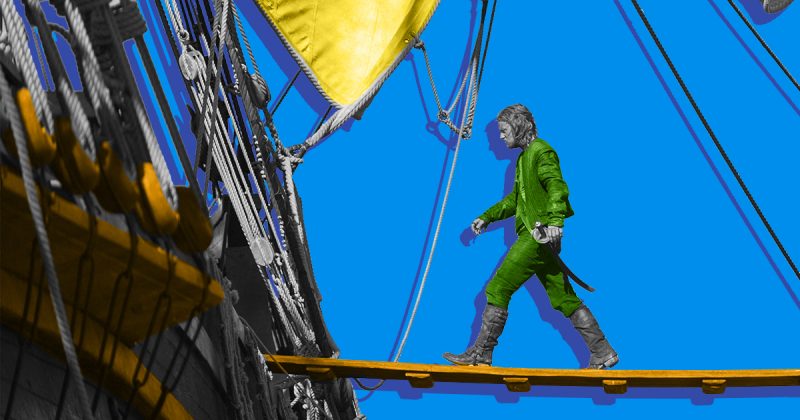 "Staffing Is a People-Driven Business."
If you've worked in the staffing industry for any amount of time, you've certainly heard this adage. And it's true.
But the sheer number of people with whom staffing and recruiting agencies work means that it can be a struggle to develop meaningful relationships with our workers. According to the American Staffing Association, around three million temporary and contract employees work for America's staffing companies during an average week, and 16 million temporary and contract employees are hired over the course of an average year.
That makes it hard to jump on the phone and check in with your new hires or see how your recent placements are doing on their latest assignment.
At the same time, the days of an employee's unquestioned loyalty to an employer are over. A generation ago, it was common for professionals to work their entire career for one company. According to Fortune, more than 40 percent of America's baby boomers stayed with their employer for more than 20 years, and 18 percent stayed with their employer for more than 30 years.
But for workers of subsequent generations, the idea of staying with one employer for the duration of their career has become the exception rather than the rule. According to a Gallup poll – also from 2016 – 21 percent of millennials said they changed jobs within the past year. A more recent poll from IBM's Institute for Business Value found that of the one in five workers who switched jobs, 33 percent identified as Gen Z and 25 percent as millennial.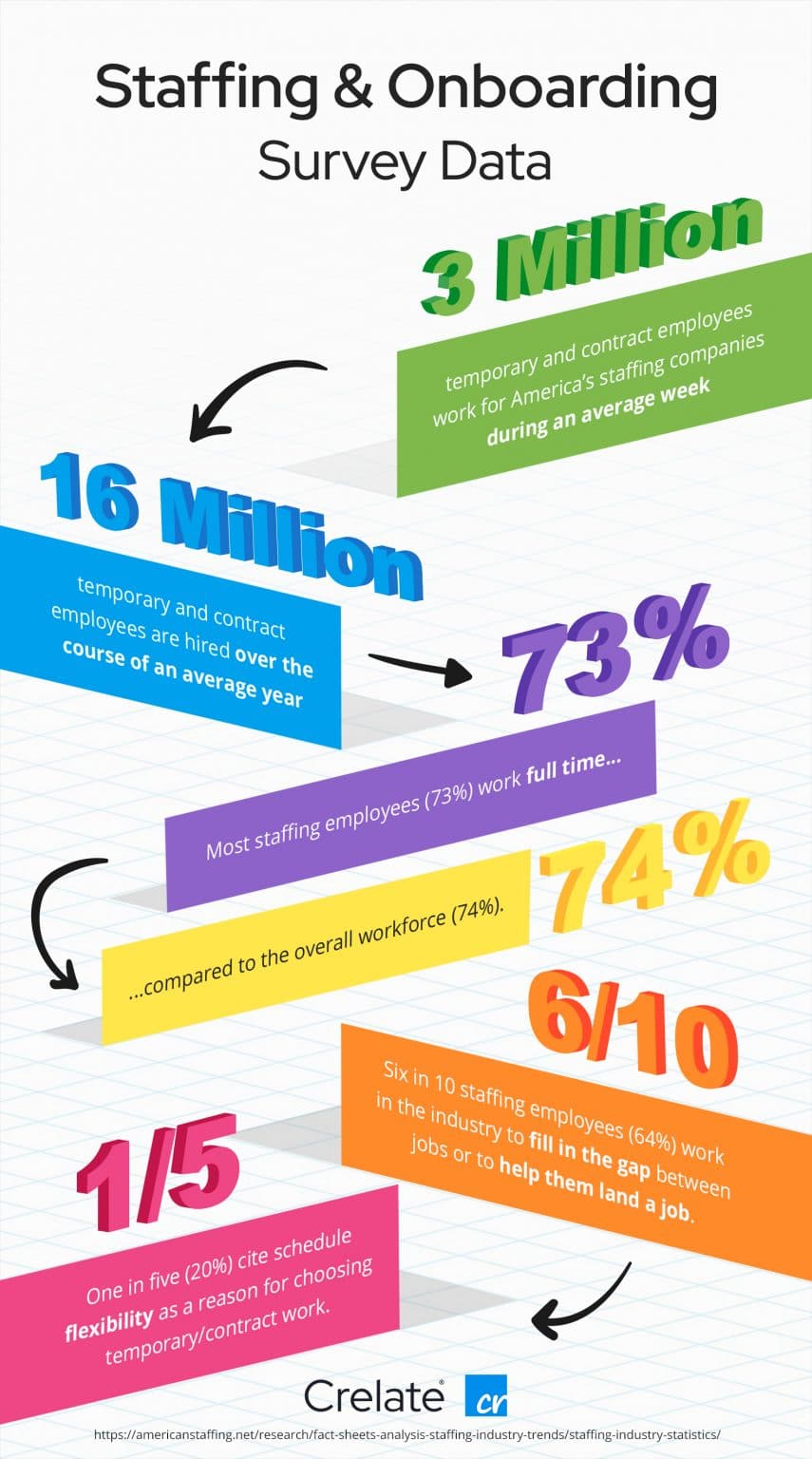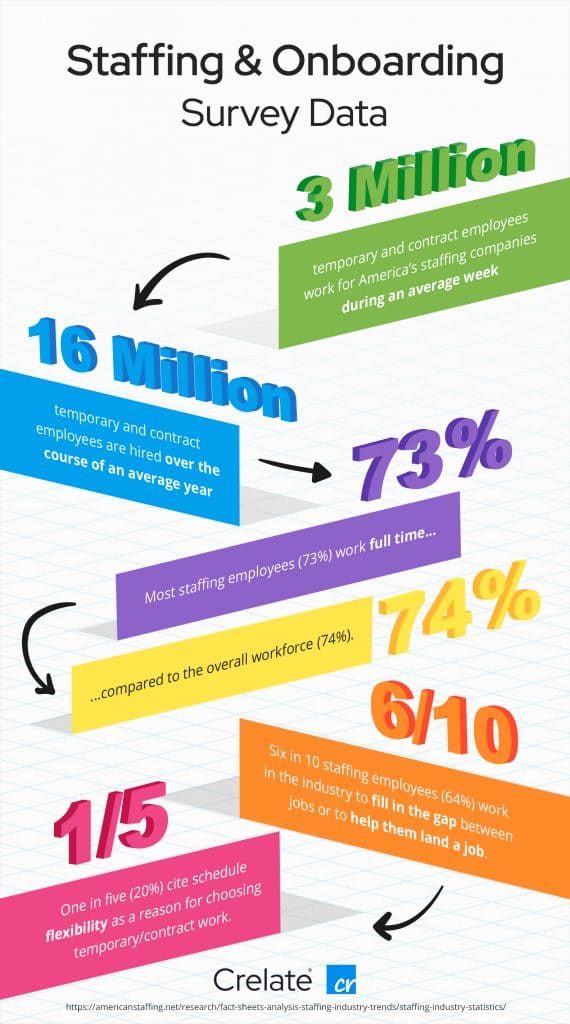 Workers who switch jobs give various reasons for that movement. Among them:
They want career mobility and higher wages
They want to work for organizations with a mission and purpose.
They are pursuing career development.
They want to work for an organization that values their strengths and contributions.
This movement between jobs often benefits workers, but it can be crippling to businesses. According to SHRM, the average cost of onboarding a new employee is around $4,200, and Gallup estimates that millennial turnover costs the U.S. economy $30.5 billion annually.
For staffing agencies, given the sheer volume of candidates with whom we work, the pain of losing a solid worker can feel even more acute. But we can learn from businesses with permanent workforces as they work to build stronger relationships with their workers, and – via those relationships – increased employee loyalty.
How Staffing Agencies Can Decrease Worker Turnover
Knowing you're connected with people who would work with your agency time and again is a weight off the shoulders of any staffing professional. But how do you inspire loyalty among temporary workers who are only on your team for a relatively short stint at any one time?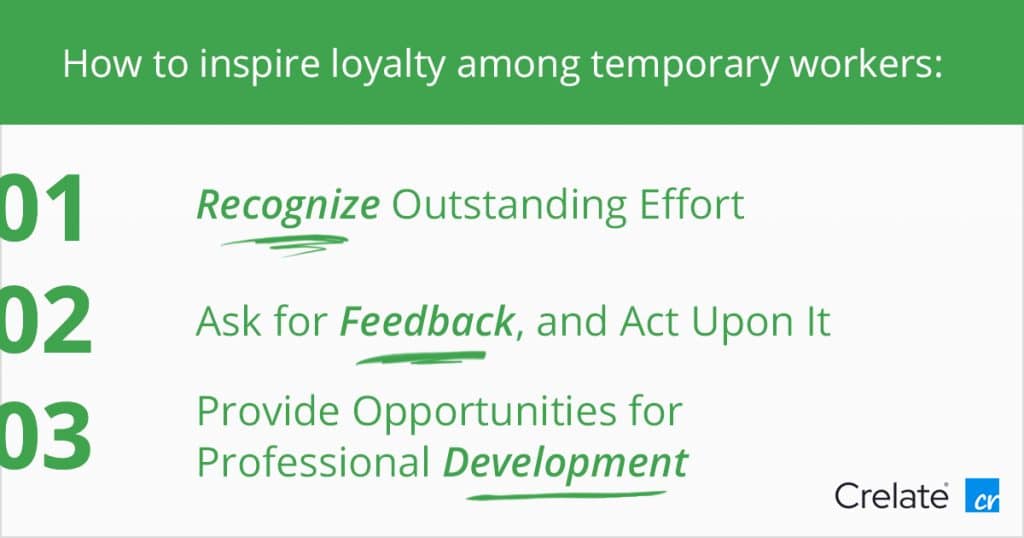 Borrow a page from companies with permanent employees. Build relationships with your employees. And provide them with all the modern worker seeks from their professional experience. Including:
Recognize Outstanding Effort: Celebrate accomplishments with your workers, make sure to give recognition for a job well done. This could come in the form of sending out an email or creating an award. And it could mean offering someone a small token of appreciation, like a gift card.
Ask for Feedback: Another way to inspire loyalty in your temporary workforce is to ask for feedback on things like your processes or procedures. Then, show them you're listening by making changes based on what you've heard. If you show your team that you value their input, they'll be more invested in doing good work.
Provide Opportunities for Professional Development: Though your workers may be with you for only a short amount of time, you should still offer them a chance to further their career. Workers who feel like you care about them are more likely to be motivated and engaged, and to stay with you for future opportunities.
Ensure You've Lined Up Your Employee's Next Assignment: If you want to keep your best workers on your payroll, you need to ensure that you're lining them up for another assignment as soon as their current one ends. If you don't have another job waiting for them, they'll find work through someone else. For that reason, knowing when your employees are coming off assignment is critical.
Onboarding – Building Worker Loyalty Starting Day One
Let's start at the very beginning: onboarding.
By adopting the below best-practices, you'll create solid relationships with your employees, and build a team of loyal workers for your agency.

Check in Regularly BEFORE Day One
Providing a new hire with nothing beyond their start date and the address of their job site is a recipe for a "one-and-done" employee who skips your agency for greener pastures after their first assignment. Instead, it's important for staffing professionals to engage their new hires after initial interviews but before their first day on the job.
In the days and weeks leading up to your worker's formal start date, regularly check in with them and help them transition into the new role. Let them know how excited you are to have them on your team. You can even provide a welcome packet with important info and documentation. Not only will your coaching prepare them to get started on the right foot, it'll help build trust and loyalty for you and your agency.
Help Them Find a "buddy" or "mentor"
It takes time for even your best workers to get up to speed on a new assignment. Introducing your new employee up with a seasoned worker on your roster is another way to help them get started off right during their first few days on assignment. If your new employee has questions about work at the jobsite, the best lunch spots or anything else, it's hugely beneficial for them and your agency if they have someone to turn to. According to HR Dive, workers who feel like they belong tend to be more motivated, engaged and productive. Their buddy can also help to introduce them to other colleagues, making them feel welcome on your team and at their jobsite.
Plan out Their First Few Days
Most candidates are at least a little nervous when they're about to start at a new job, but working with your client to create a structured onboarding plan can help reduce that anxiety. Give your employee a schedule of how long the process should take and when they will be completing certain phases. By creating an onboarding plan and sharing it with your new hire, you're showing them that you care about their time and their role.
Schedule One-On-One Time with Their Jobsite Manager
Scheduling one-on-one time for your agency's new hire and their jobsite manager is a must. This lets your worker get to know the person they will be working with and reporting to, and allows them to ask any questions they might have. If you and the jobsite manager can genuinely listen to your worker and give them what they need to succeed, the odds of them staying with your agency for future assignments increase dramatically.
Don't Overwhelm Them on Day One
If all of the above information sounds like a lot for you as a staffing pro, imagine how overwhelming it is for your employees on their first day on assignment. With that in mind, don't bombard your employees with too much information on day one. Instead – as suggested above – check in with them regularly in advance of their first day on assignment. Then, work with your client to spread out their jobsite onboarding over the course of at least a few days. This will help assure your employee that they made a good decision in taking the job, and get them equipped and ready with the knowledge they need to reach their full potential.
Make Communication Easy
Remember how you felt on your first day on the job? New hires are often hesitant to ask questions, and this is especially true in temporary staffing situations. Ensure your employee can contact you and your client company if they have questions or need clarification. And communication should be constantly encouraged. As many staffing pros have learned the hard way, it's much better to identify and solve problems early than letting either your employee or your client become frustrated.
Focus on Onboarding to Quickly Build Loyalty
The first few days and weeks that a new employee spends with your staffing agency can make or break the strength of your relationship. If you invest time, energy and care into their onboarding – treating them like a teammate and like a person – you're more likely to build a long-lasting professional relationship.
Learn more about how Crelate helps staffing agencies onboard new employees here.
Filed under: Staffing Agency Management