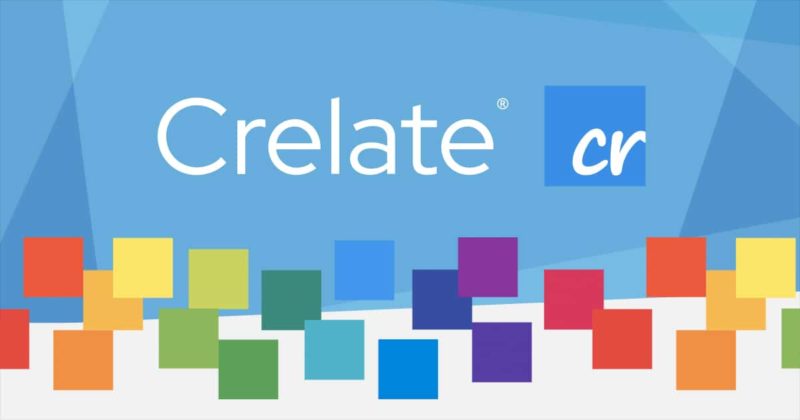 Trains and High Speed Rail – The Way to Go
Trains have always been fascinating to me since I was a little kid. I used to commute from south of Seattle to downtown for work and I would take the Sounder Train in. The Sounder provided a comfy ride and saved me the headache of fighting horrific Seattle traffic. Really glad Seattle has this commuting option as it has lead to reducing friction for my commutes. In our ongoing "Be the Grease" series this article will show the parallel between executive recruiters and train lubricants. Who knew they had anything in common?
For several years now, High Speed Rail has been discussed as a transportation alternative. High speed rails are up and running and link together dozens of cities. Technology in this sector is booming and having a profound positive impact on helping fight gridlock traffic around the world.
According to a recent article in Evolution the railway industry is gaining momentum worldwide and looking to make a comeback. There are many reasons for this including, "…environmental challenges, availability of energy and the growing congestion in major cities." Also, "the cost of investments in road infrastructure is also contributing to an increasing awareness of the capabilities that rail transport can offer to support a sustainable world."
Reducing Friction is Crucial to Keep Trains in Tip Top Shape
Interestingly, one issue that train manufacturers have to contend with is the wear and tear on their railway vehicles. As noted by Evolution, "The friction at the contact area between the wheel flanges of railway vehicles and the rails determine wheel and rail wear. Vehicle and track maintenance intervals are strongly determined by this wear process and dramatically influence the life-cycle cost of the total vehicle and the track."
What is more, "Considerable energy savings can be achieved by reducing friction in these contact areas. This friction has to be considered, as it occurs on all wheel flange contacts in the train, on every journey and every day." How is this friction reduced and the trains kept "running on time"? Why the use of a lubricant? Because, "The lubricant, sprayed on the wheel flanges of the first axle in the direction of travel, is transferred to the rail face, thus lubricating the following wheel flanges." By reducing the friction the trains last longer and are more efficient.
Clearly, reducing friction is critical to keeping railway vehicles in excellent working order.
Reducing Friction is Also Critical for Executive Recruiters
In a similar way to trains and high speed rail, executive recruiters are tasked with 'greasing the skids' between their network of amazing candidates and their clients who have jobs to be done. Or another way of putting it: Executive Recruiters need to find as many tools as possible to 'reduce the friction' between candidates and potential employers. Sources of friction in recruiting can derail successful placements. Things like not being personable, approaching candidates at the wrong time or with a flawed strategy, or losing track of their career trajectory can be deal killers.
One way to help mitigate the friction and 'grease' the pathway? Have a solid Applicant Tracking System (ATS) or even better a Talent Relationship Management Solution (TRM) that is tailored to help recruiters stay connected to their clients and their customers.
Testimonials from Crelate Users
Over the years we have had dozens of great conversations with our users, many of whom are executive recruiters, and they have told us what tools they need. Incidentally, a significant percentage of our feature updates have resulted from listening to what recruiters need to do their jobs better. A sampling of their comments helps tell the story of what they value and what they need and, even more importantly, how Crelate helps solve their challenges:
Best thing about Crelate is if I put data in, I can get the data out. Our people are maniacal about updating information and managing that because it's invaluable to have that information. It's a great CRM, but is a great rolodex tool.

I do some programmatic recruiting for a client that I've worked with for a decade. But my first conversation with these guys was 5 years ago. I've managed that relationship in Crelate and kept track of them; so when we talk, I can ask a team member about their wife or kid's soccer games. You build a familiarity and a trust when you remember these things and track them.

It's a great product to help you take the relationship to a deeper level. At the end of the day that's what recruiting is: do the candidates trust you and do the clients trust you and do you take ownership for the success of the fit?
Talent Relationship Management Software a Game-Changer
Additionally, one of our executive recruiters told us they have 55,000 people in their database and 8 people in the firm building direct relationships with these talented people. In order to effectively manage this many folks it's absolutely critical that your software solution is up to the challenge. This recruiter noted:
A lot of people think it's lunches and cocktails and golf – this is a hard business. You have to be personable, intuitive, have to be able to sell, dissuade, discern why someone is right or wrong. Your job can't be to close a transaction, you have to be a great matchmaker.
This last statement is so critical – "Your job can't be to close a transaction. You have to be a great matchmaker." In order to be the best 'matchmaker' you can be having an awesome Talent Relationship Management Tool. Given that it is humanly impossible to remember the personal details and work history of 55,000 people, having a tool like Crelate is game-changing.
Executive Recruiters Need Tools for Effective Matchmaking
Executive recruiters can more easily manage their matchmaking by having features like:
Adding personal notes to candidate records (that are saved and searchable)
Using "Mentions" to build your network of contacts
Using "Tags" so you can quickly identify best candidates for open opportunities
Having a "Timeline" feature where the candidates' career journey can be archived
Our executive recruiter Susan is working on finding a great fit for an open Chief Technology Officer (CTO) position and has identified "Dalena Pham" as a potential match. It's easy to see how Crelate can make the process go smoothly.
Susan Needs a Way to Reduce Friction to Maximize Matchmaking
For Susan Crelate can quickly get her up-to-speed regarding: (1) What Dalena is passionate about, (2) Who Dalena has previously worked with (and can possibly provide solid references), (3) What specifically Dalena's skills are (by using Tags), and (4) Access to Dalena's career journey so she can see if a potential match is plausible.
When Susan determines that Dalena is a great fit she can reach out in a phone call or video chat. Susan will then bring a lot of personalization to the interaction. For instance, she could ask her about her work at the Humane Society. She can also ask if she still talks to Aaron, Wilson, Erik and/or Jason. Also, Dalena will send over a current resume and any new skills can be added to her record and tagged. This is just one example of the power of an amazing Talent Relationship Management system for executive recruiting.
Just as the lubricants are important to make the trains run correctly and efficiently – a smooth running executive search firm must have a software solution that edifies their matchmaking magic.
If this sounds like it could help your business goals please contact our Sales Department and request a demo today!
Filed under: Recruiting Tips