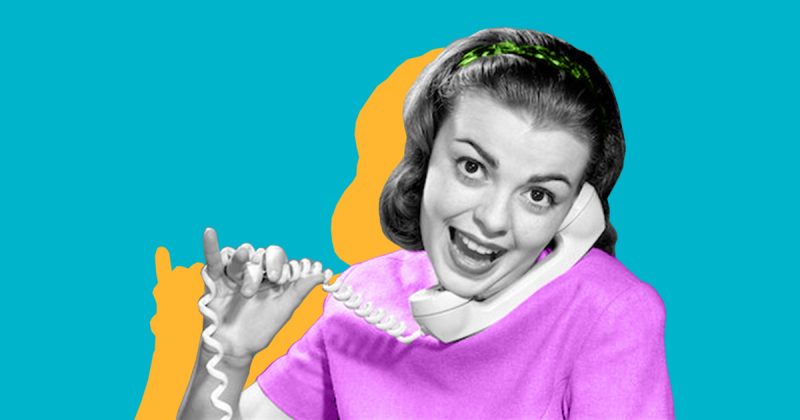 What Does It Cost Your Agency to Onboard New Talent?
Though it can differ by agency and industry, the cost to your agency to onboard new talent is certainly not nothing. More likely, it's probably one of the biggest expenses – if not the biggest expense – your agency faces on a daily basis. (For reference, though staffing agencies may not incorporate everything other businesses consider for internal hires, the Society for Human Resource Management [SHRM] estimates that the average cost per hire is more than $4,000.)
Advertising open positions, finding and sourcing a candidate, interviewing and screening, submitting for client feedback and finally deploying your worker to the worksite… it all adds up, and it adds up quickly.
Wouldn't it be better if you could just deploy your workers without having to spend the time and money to source and screen them prior to every new order?
If you have the technology in place to measure and improve your agency's performance metrics, and if you're devoted to providing a positive candidate experience, you can create a pool of already-sourced, already-screened, high-quality candidates that you can redeploy as soon as they come off assignment.
What is "Redeployment Rate"?
Simply put, your agency's "redeployment rate" measures the percentage of contractors you place in a new assignment after their current assignment ends.
In an ideal world, you'd already have a job lined up for workers the moment they came off assignment, meaning you could redeploy all your contractors as soon as they were again available to work.
Saving time and money by redeploying the talent you've already acquired is a winning formula. It's fast and affordable, and because redeployed candidates have already been sourced, screened, and proven their professionalism, you know exactly what your client is getting.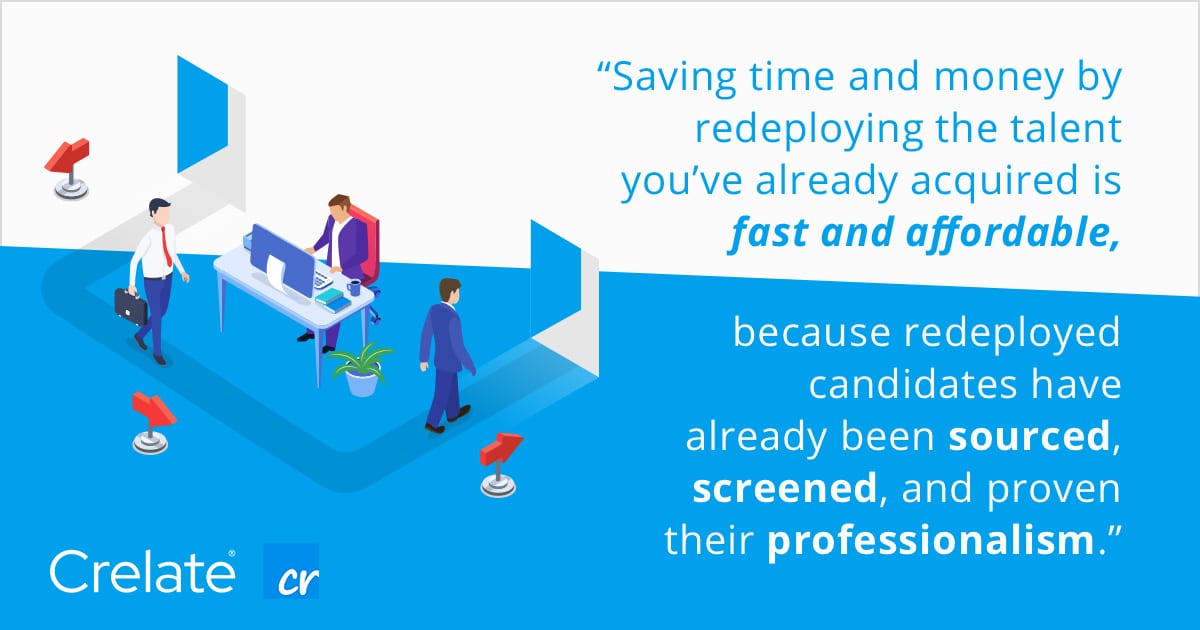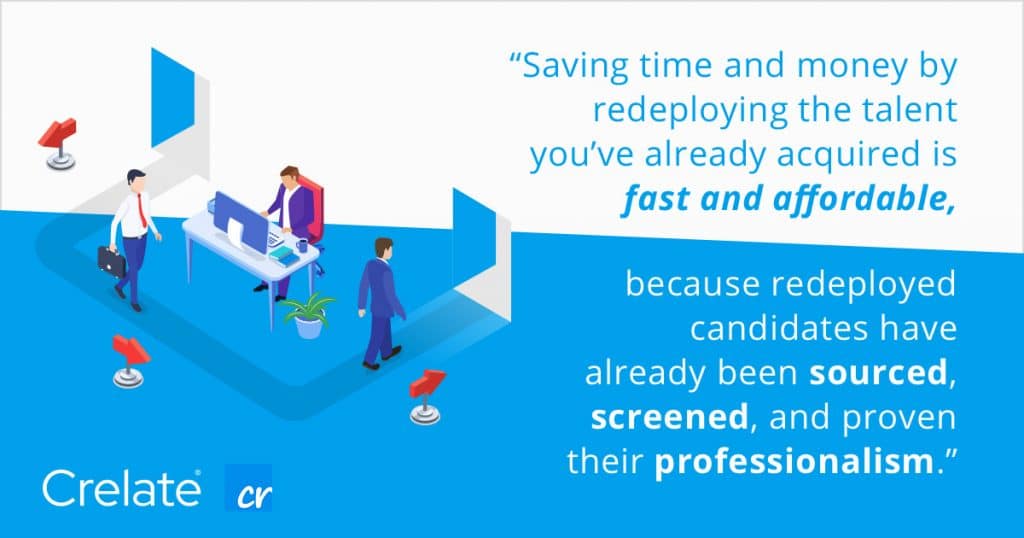 But incredibly, research has shown that only a small number of staffing firms measure their redeployment rate, so they likely have a poor idea of how many workers they're losing after only one assignment, if any idea at all.
How Do You Improve Your Agency's Redeployment Rate?
The first step in keeping your redeployment rate high is measuring it. As the famous – though seemingly unattributable – saying goes, "What gets measured gets improved."
With that in mind, this means you'll want an ATS and Recruiting CRM to track your candidates and see when they're being redeployed. You'll also want your software to give you a heads-up when candidates are coming off assignment so you can have their next job lined up; ideally, you want them off the last and onto the next lickety-split.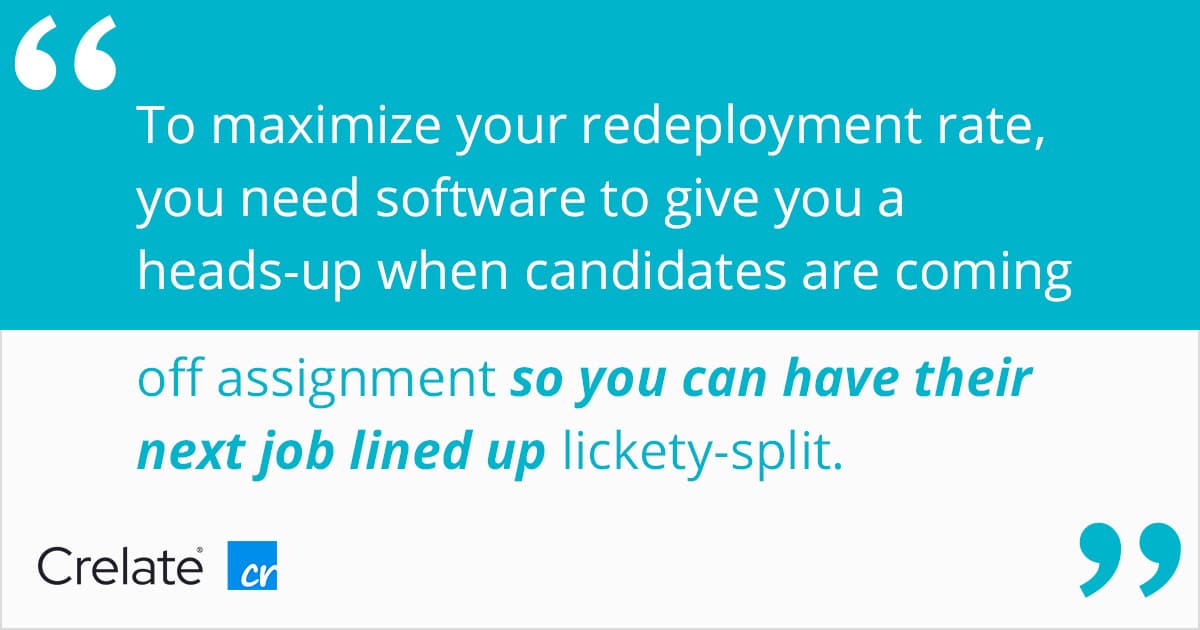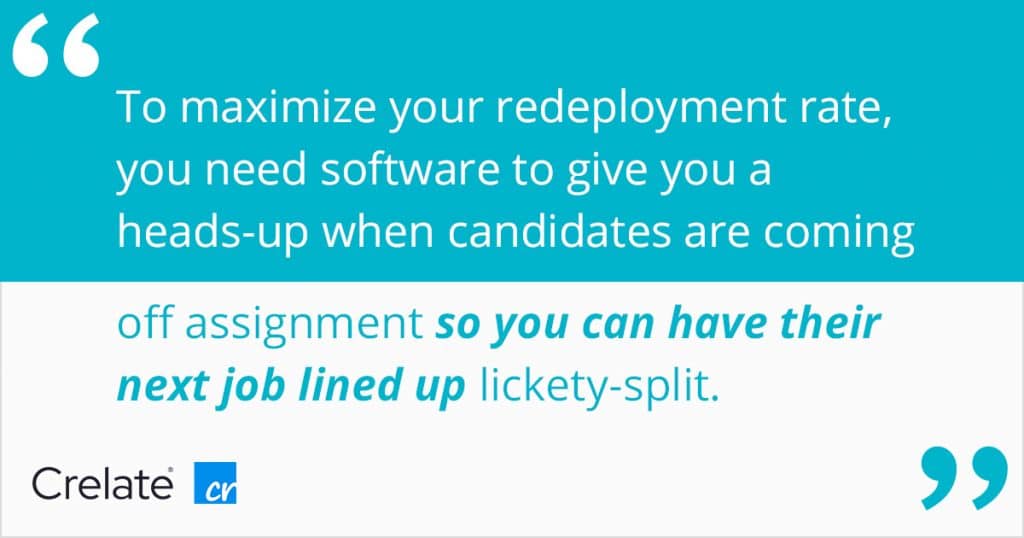 So your software's telling you when workers are ready for the next assignment, and it's also telling you which of your workers are being redeployed.
But getting that right is really just table stakes.
We're in a people-driven business. It's the relationships you form with your clients and workers that are your most valuable assets. If you really want to drive up your redeployment rate, and save all the time and money that comes from doing so, you need to be good to your people.
Signature Consultants' Vincent Devoe explained just what that means in regard to candidates in an excellent interview on Staffing Hub's The Staffing Show podcast:
We want to actually talk to them. They're people, that's our product. We want to make sure that they're happy because if they're not happy, they're going to leave, and they're going to go somewhere else. And then our client's not going to be happy, so it's all this trickle-down effect.
As Devoe says, beyond knowing when a worker's assignment ends and having another assignment lined up, you need to treat your workers like people:
Are you checking in with them to see how their current assignment is going?
Are they happy with the type of work they're doing?
What else is going on in their life that might impact their performance?
How's their family?
Do you call them on their birthday?
If you treat your workers like people, they'll be more inclined to stay with your agency when they're looking for their next assignment (which, hopefully, you've already lined up). If you treat them like a commodity and lose sight of the fact that we work in a people-first industry, they're less likely to be loyal to you and more likely to seek work elsewhere.
Staffing and Recruiting Are People-Driven Businesses
Optimizing your redeployment rate is good for business. And in order to do it, you need to make sure you're on top of your workers' scheduled assignments. But more importantly, you need to invest time and effort into building relationships with the people who make up your workforce.
When you build those relationships, you'll build loyalty to your agency, and your best workers will come back for another assignment again, and again, and again.
What other metrics should your agency be focusing on? Learn more about recruitment metrics in our Recruiting Metrics: 37 Ways Talent Acquisition Teams Create and Measure Success post on the Crelate blog!
Filed under: Business Development, Recruiting Tips, Staffing Agency Management