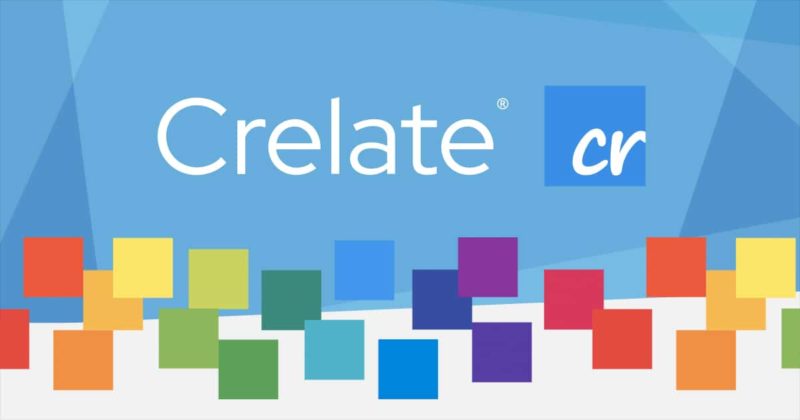 GetApp Lab's Report on Most Popular HR Software
Recently GetApp provided an interesting report highlighting the most popular HR Software solutions and how they are disrupting the market. GetApp surveyed 647 users and asked them to identify which app they used.
Several key findings emerged from this study on HR software usage trends, popular apps by business size, and software use by country.
According to this report, for GetApp users, Crelate Talent was the second most used HR app in the United States.
HR Software Usage Trends
For this study GetApp grouped together HR apps of all flavors – from talent management, to scheduling, to performance management. The goal was to analyze the approach companies are taking toward managing human resources.
A few key findings included:
Businesses with 1-50 employees favor newer, more agile HR apps, with lower pricing points
Companies with 51 employees or more look for more well-known HR names, combined with innovation
Businesses are still adopting point solutions for areas such as recruitment, rather than all-in-one HR apps
Outside of the U.S., companies favor local HR solutions
Most Popular HR Software by Business Size
According to this study there wasn't a clear 'market leader' for companies of 1-1,000 employees. Each business size had it's own preferences, with no ATS leader in any category.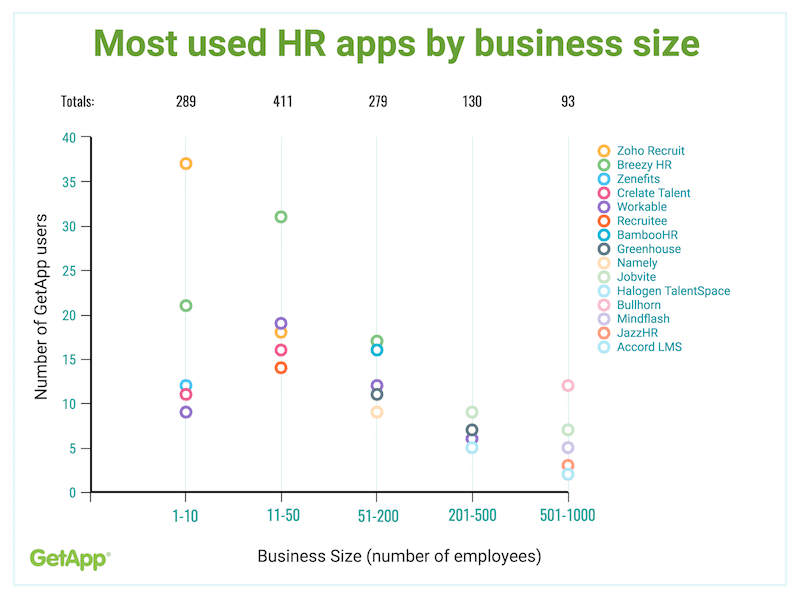 Where differentiation and trends do emerge is in the businesses of 50 or less employees. In this space there are five solutions that are prominent, including Crelate.
Another key data point was the different pricing options that HR software for small businesses offer. Small businesses usually have budget restrictions and so having affordable pricing options is optimal.
Most Used HR Software by Country
When calculating the most used HR apps in the U.S. the GetApp Lab study summed up by saying, "Given the wide range of choices for apps headquartered in the U.S., it was interesting to see India-based Zoho Recruit there in addition to U.S.-Breezy HR and Crelate Talent."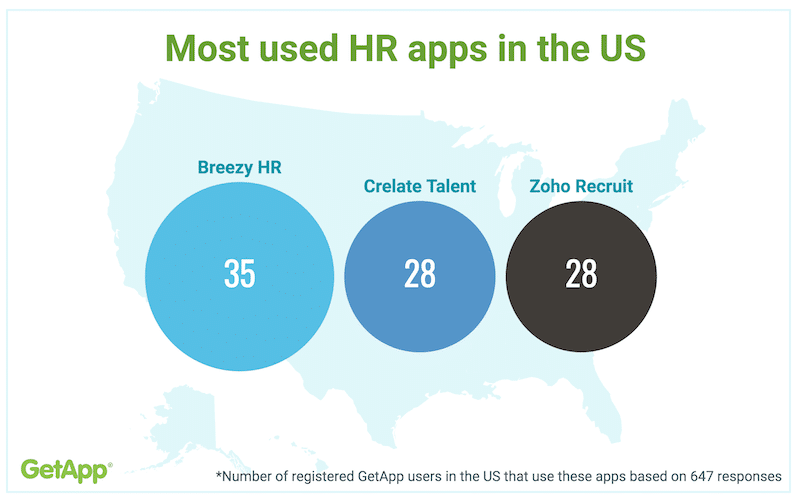 Conclusion
The author of this study, Karen McCandless, sums up by saying, "Our findings from analyzing data from GetApp users indicated that the original hypothesis was true: that small to medium businesses in the HR space are opting for new entrants to the market over the more-established brand names, and that they are choosing apps built for the cloud."
Crelate Talent is proud to be in the Applicant Tracking/HR Software business and is continuing to work on software solutions to allow recruiters to do what they do best: connect qualified candidates with awesome opportunities at the right time. For more info and a Free Demo contact us today.
Click here for the full GetApp Report "Most Popular HR Software: How Location and Business Size Affect App Choices."
Filed under: Business Development