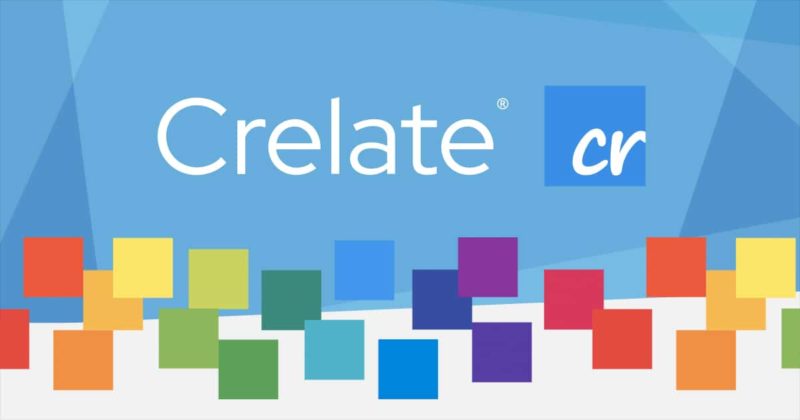 Crelate's June 2017 Release
We hope everyone is having a great start to their spring! As the Crelate team gears up for a large release later this summer, we are pleased to quickly ship a number of improvements just two months after our last release.  Our June 2017 release builds upon and completes the work we started in March by building out our Business Premium offering.  We have also made improvements to email templates, subscription management and more.
We are so thankful for the suggestions that come from our user community. These ideas help make Crelate the best Applicant Tracking System on the market.
We sincerely hope you enjoy this release and we look forward to more great updates in our next release.
– The Crelate Team
NEW – Business Premium Launch
The big news for this release is the complete roll-out of our Business Premium product offering.  Business Premium is focused on customers with more demanding and complex security, customization and compliance requirements than our Professional level product users.  Both Professional and Premium users can look forward to new features and improvements going forward.
Custom User Roles – Crelate believes strongly in the benefits of collaborative data models, we know that when teams communicate and know what others are doing, more can get done with less effort.  However, there are many scenarios where narrowing a user's access, when done right can yield additional benefits and meet specific business requirements.  With that, we are excited to introduce the ability define and assign custom user roles.  With custom roles, it is possible to enable a wide range of usage scenarios.  Allowing users to limit access to features and data based on an individuals position and role within your organization.  We very much look forward to expanding upon this feature in the future.
NEW – New Roles Added – The ability to define additional user roles, beyond just Recruiter and Admin. 
NEW – Customization of Role Privileges – You can now customize each role's privileges.
NEW – Multiple Roles Assigned – Users can now be assigned one or more roles to create unique combinations of access tailored to your needs.
Auditing – Keep track of who is making changes and what changes they are making to your system.  Auditing, allows you to track user logins, failed login attempts, record exports and updates, deletions and more.  Audit logs can be viewed across the organization and on individual records.  Depending on the level of logging you enable, data is retained for up to 90 days.
NEW – Organization-Wide Auditing – The ability to enable organization-wide auditing of user activity.
NEW – View Audit History – The ability to view audit history on individual records.
NEW – View Audit History Across Organization – The ability to view audit history across the organization.
NEW – View and Filter Audit History – The ability to view and filter audit history by activity, entity and user.
IP Access Filters – Security is best in layers and for customers with very specialized needs to limit access to their Crelate database by internet address, we are introducing IP Filters.  This feature allows organizations to help limit users from logging to only a whitelisted range of IP addresses. Because IP addresses can be spoofed and IP filtering is only as good as your network security of the sites that are whitelisted, it is always best to use IP filtering in conjunction with other security features such as strong password policies and two form factor authentication.
Strong Passwords and Two From Factor Authentication – With this release we are moving our Strong Password Policy and Two Form Authentication features out of Beta.
NEW – Email Template Tags
We've heard that for recruiters making heavy use of email templates, it is easy to get overwhelmed with templates.  Finding the template you need, when you need it, simply wasn't efficient.  With this release, we are enabling you to tag your email templates.  Effectively, grouping your templates into logical categories for easier access and management.
NEW – Applying Tags to Email Templates – Ability to apply tags to your email templates.
NEW – Quickly Retrieve Tagged Templates – Ability to quickly retrieve those templates by tag.

IMPROVED – Mobile Client Updates
Accessing your recruiting data on the go is important, while we work on some larger improvements to the mobile client, we wanted to quickly get out a few much needed improvements.  Our May 2017 release includes several important usability improvements and we are looking for making additional mobile updates later this year.
NEW – Filtering Job, Company & Candidate – New ability to filter job, company and candidate views.
IMPROVED – View Email Activities – Ability to view email activities.
IMPROVED – Better Navigation & Interface Fixes – Improved navigation and other minor user interface improvements. 
And a few more goodies…

As always, this release has a wide array of other improvements based mostly on customer feedback and requests.
NEW – Subscription Management: We've made big changes to the User Management area of Crelate, and one point that didn't work as well as we wanted was adding new users. Now adding a user will do just that! No more invites.
IMPROVED – CareerBuilder Integration Improvements: Furthering our support for CareerBuilder, we've added more details to posted Jobs to show important information like current post status and expiration date.  
IMPROVED – Gmail + Office 365 Email Improvements: We've enacted a number of best practices and tightened up our Email code to provide a much smoother experience.  
IMPROVED – Added Last Stage Change Activity: On the Homepage and Job Dashboards, we now allow you to add the Last Stage Change Activity as a column.  
IMPROVED – Resume Parser: Smarter name parsing around middle names and suffixes like II and III.
FIXED – Submittal Fix: We've fixed a bug that was preventing submittals with large attachments from going out.
FIXED – Submittal Fix: We also fixed a bug that was preventing images from getting attached to the submittal. We still recommend pdf and doc files, but rest assured, your images will now get sent with the submittal.
Filed under: Crelate Updates