How to Build an Effective Recruiting Metrics Program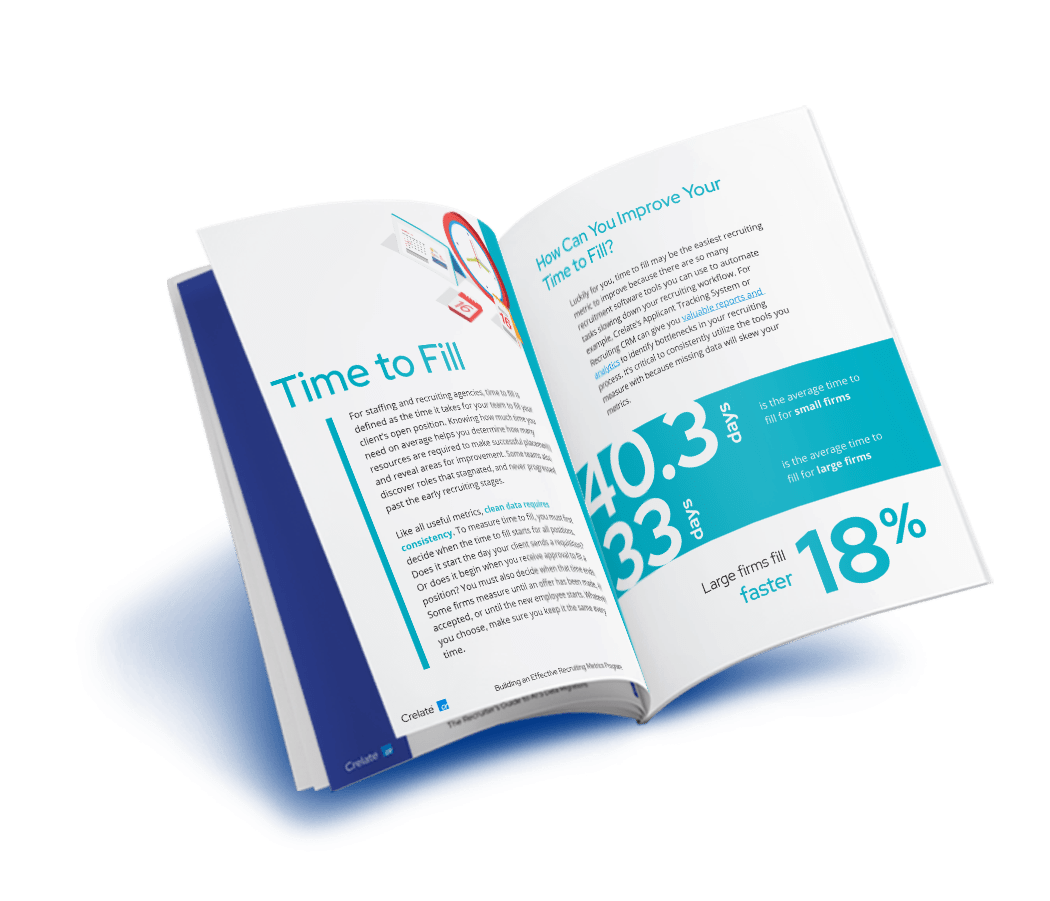 Metrics are essential to understanding the effectiveness of your recruitment efforts. Every recruiter wants to know how they can maximize success and make more placements. Download this ebook and learn how to find actionable insights with an effective recruiting metrics program.
Crelate has subscription plans with built-in reporting tools.
This eBook will give you statistics from industry leaders in recruiting and staffing. When you're ready to get better recruiting metrics, contact us! We can show you endless opportunities with Crelate Reporting tools.
Get your insider guide
Download the eBook
Crelate is committed to customer privacy. Crelate uses the information you provide us to contact you about relevant content, products, and services. You may unsubscribe at any time. For more information, check out our Privacy Policy.
Learn about the 5 most important recruiting metrics.
In this guide you'll learn what recruiting and staffing firms are measuring and insider information about industry averages: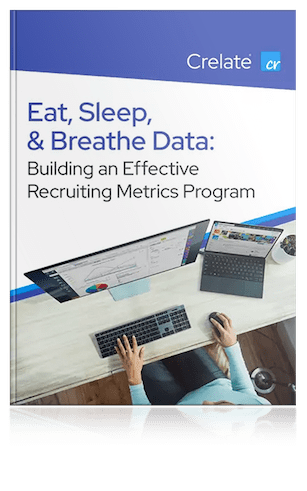 Join over 1,500 staffing and recruiting agencies that are making more job placements with Crelate.