How to Build a Proactive Recruiting Strategy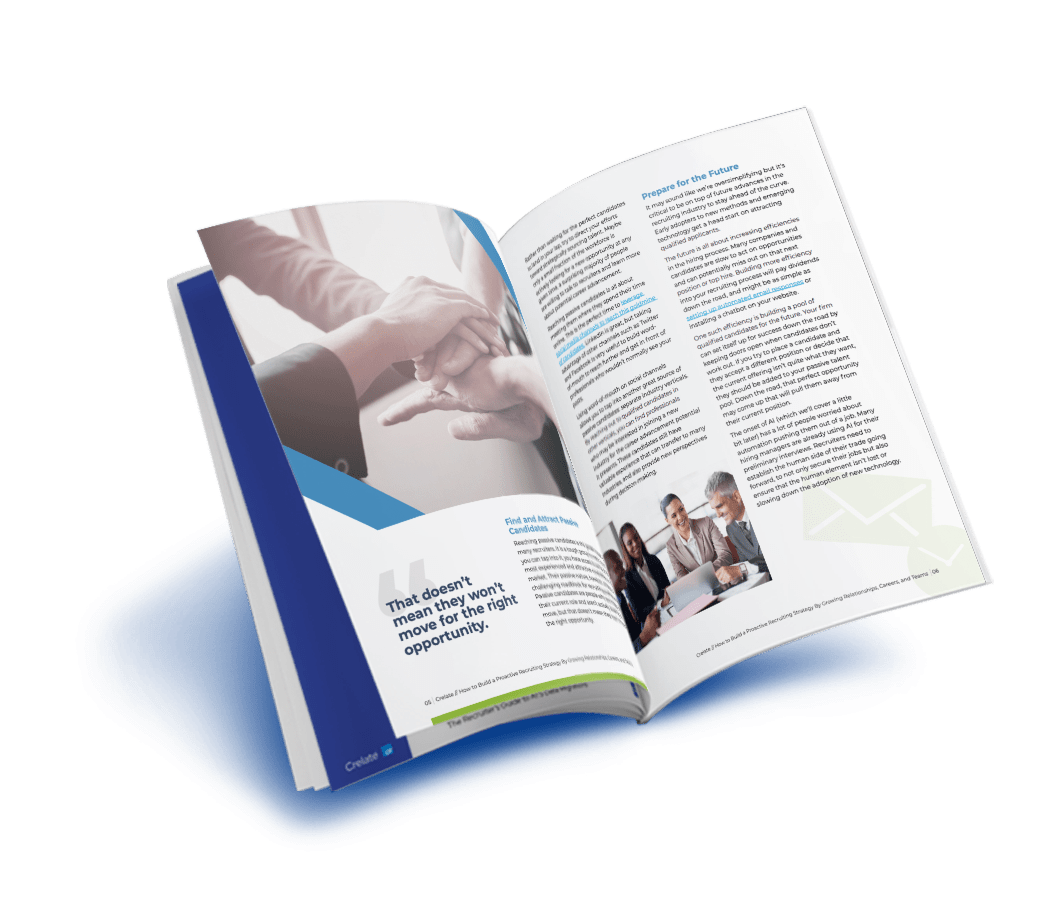 Proactive recruitment is the process of identifying and engaging top talent long before a position is open. Building relationships with future and potential candidates until the perfect opportunity presents itself. Download our free ebook to learn the most effective strategies for proactive recruitment to build your talent pipeline during so you have a pool of qualified candidates when the timing is right.
Get your insider guide
Download the eBook
Crelate is committed to customer privacy. Crelate uses the information you provide us to contact you about relevant content, products, and services. You may unsubscribe at any time. For more information, check out our Privacy Policy.
What's Inside?
The proactive recruiting ebook includes:
Current labor market overview

Common obstacles recruiters face in a tight labor market and how to overcome them


An action plan for implementing a proactive recruiting strategy

Ways to improve your overall experience with passive candidates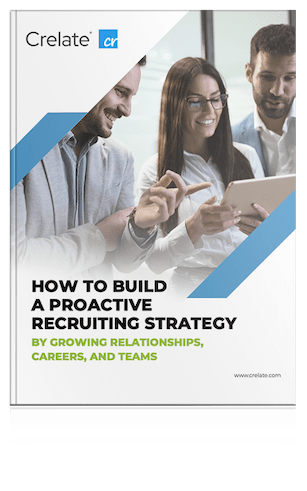 Join over 1,300 staffing and recruiting agencies that are making more job placements with Crelate.