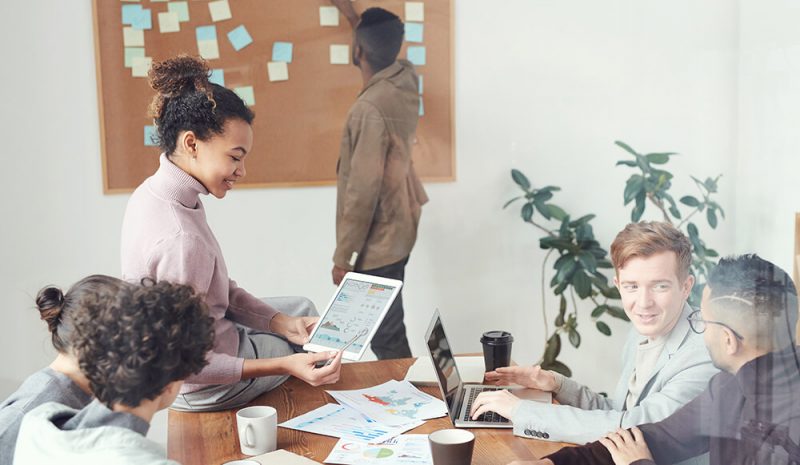 In any business, to measure success through hard numbers is one of the most important muscles you can build, and recruiting is no different. Data is unbiased, unemotional, and provides a baseline for future improvement. In hiring people (or placing them), there's no shortage of recruiting KPIs could measure to improve your process. But which metrics should recruiters use to measure or predict and improve their success?
There isn't one all-powerful metric that can determine whether you're recruiting effectively or not. But, by measuring and monitoring several recruiting metrics you can start to mine your data to determine the areas of recruiting you're doing well, and the areas of recruiting where you can use some improvement.
Here are four essential recruiting metrics you should be measuring and monitoring. And if you're ready for the big list, here are 37 recruiting metrics that agencies and TA professionals should know and consider measuring.
1. Time to Fill
The first priority of your clients is that you deliver them a fantastic candidate that will bring their organization value for years to come. But they also want you to deliver that candidate sooner rather than later. Time to fill is a metric that reflects how long it takes a recruiter to fill a position. Knowing how much time is required to fill a position allows you to provide tighter estimates to your clients before you begin a search.
Fill is the operative word for this valuable metric, as it presumes that a recruiter has successfully completed a search. Time is money in this industry, and the faster a recruiter can achieve client success the more business they can do. By tracking and monitoring time to fill, recruiters can evaluate their process and identify inefficiencies in how they're working. Whether a recruiter is spending too much time screening or too much time interviewing, time to fill is the best metric to discover areas for improvement.
2. Acceptance Rate
An acceptance rate is a metric that shows the percentage of your candidates that accept when offered a position. As recruiters, it's never fun when one of your candidates turns down a job offer. When they do, it indicates that you either misread them as a candidate or oversold the job to them during the recruitment process.
A good target baseline for acceptance rate that you can aim for is around 90-95%. By tracking and monitoring this metric over time, you can use it as a tool to evaluate your process. If the number starts dipping below 90%, take a step back and try and isolate the cause for the dip in acceptance rate. Conversely, if your acceptance rate demonstrates a prolonged period of growth, try and determine what is driving the success, and build on it.
Once you've collected enough acceptance rate data, you can use the figure as part of your sales pitch to prospective clients.
3. Length of Stay
You want to track the length of time your candidates remain at the companies you place them. A great way to measure the performance of a recruiter is by how long their candidates remain at an organization. When a candidate leaves an organization soon after accepting the job, whether by their own volition or by termination, something significant was miscommunicated during the recruitment process. Common culprits that contribute to a bad hire include a candidate lacking the technical ability required, the candidate failing to mesh with the culture of the organization, or the expectations and demands of the role being greater than the expectations set forth during the recruitment process.
By keeping a careful eye on the retention rate and duration of employment of their candidates, recruiters can monitor warning signs that will help them eliminate bad hires and vet both candidates, and clients, more effectively to ensure high retention.
 4. Candidate Satisfaction
As noted earlier, your ultimate goal as a recruiter is delivering your clients with outstanding candidates who will bring their new organizations values for years to come. Part of that delivery is placing candidates in situations where they will be happy.
By tracking and monitoring the satisfaction levels of your candidates, you're able to discover how accurately you set expectations during the recruitment process. If a candidate is not happy in the role you placed them after a mere six months, something went wrong in how the position was sold to them. It's important to always remember that, as a recruiter, you want both your clients and candidates to be equally satisfied with a placement.
By measuring and monitoring recruiting metrics, specifically time to fill, acceptance rate, length of stay, and candidate satisfaction, recruiters can be agile and adaptive in how they work. These recruiting metrics allow for an unbiased and comprehensive examination of how successful your recruitment process is.
Defining recruitment success is much easier with an intuitive and user friendly ATS. Learn how Crelate Recruiting Software can transform the way you work.
Filed under: Recruiting Tips