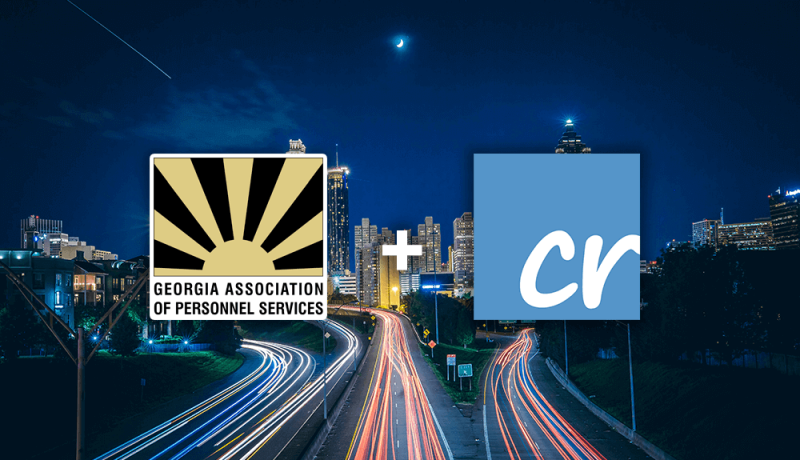 Today we announced that Crelate is now a Silver Sponsor Affiliate Member of the Georgia Association of Personnel Services (GAPS). Crelate is proud to be a Silver Sponsor of GAPS. Associations such as GAPS are an important resource to the staffing and recruiting profession. Our sponsorship reflects our commitment to engaging and learning from the recruiting industry we serve. By connecting with GAPS members, we can continuously improve our recruiting software and help enhance the productivity of recruiters everywhere.
GAPS membership includes Executive Search Firms and Recruiting Agencies, businesses who need to manage a fluid pipeline of opportunity as well as multiple pipelines of talent. We believe that GAPS members will benefit greatly from our unique recruiting software. We provide a recruiting platform that every recruiting agency needs to run their business. By providing an all-in-on solution which combines a recruiting customer relationship management (CRM) and applicant tracking system (ATS) in, we can help our customers easily manage their sales and talent pipelines.
The Georgia Association of Personnel Services, Inc. (GAPS), an IRS designated 501(c)6 non-profit trade association, is the preeminent professional association for Executive Search, Recruiters, and Staffing companies in Georgia. Their mission is "To Represent, Educate and Promote the Private Personnel Staffing Services Industry while maintaining the highest Standards of Practice." Through the dedication of its Board of Directors and the participation of its Members, GAPS provides unparalleled opportunity for continuing education, professional growth, and successful collaboration with the best and brightest in the industry.
The Georgia Association of Personnel Services provides its members with benefits including:
A forum to develop new business relationships and expand one's professional network
Invitations to GAPS events and conferences
Training and continuing education opportunities
Ability to include the GAPS logo and credentials in e-mail signatures and social media profiles.
Promotion within the GAPS Membership Directory
Exclusive discounts on services and recruiting tools such as Crelate
Any business, partnership or individual engaged in negotiated talent placement for a fee is eligible for membership in GAPS. Despite having Georgia in its name, GAPS member includes recruiters from across the Southern Region.
For more information about GAPS you can visit their web site here. To join click here.
Photo by: Pana Vasquez
Filed under: Business Development, Crelate Updates