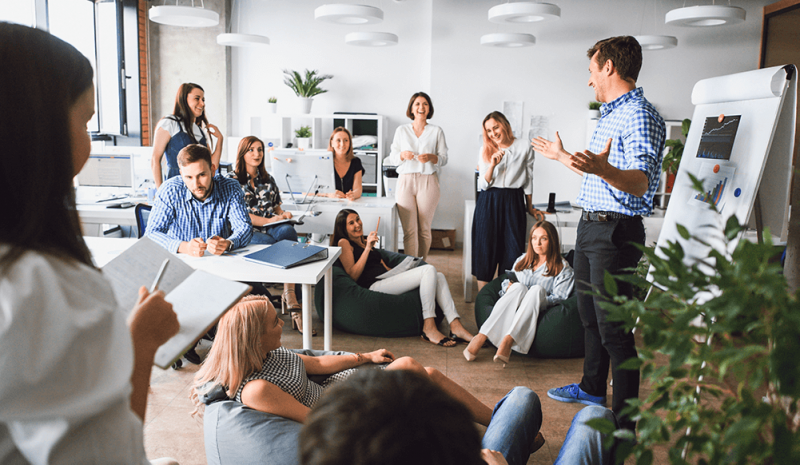 Working through the Career Problem
In article three of our on-going "Sourcing Tips" series we tackle step two of the process: figuring out the 'what' for your candidates and clients. To put it another way: figuring out specifically what the job entails and how the person who gets the job will spend his/her day. This sourcing series is inspired by Executive Recruiter/Trainer Shannon Anderson of Recruiting Toolbox. Shannon worked as a technical executive recruiter for more than a decade matching awesome candidates with opportunities at Amazon, Google, Microsoft and many startups.
One of the problems in recruiting is the fact that sometimes critical steps in the process are skipped which often leads to poor outcomes for candidates, clients and recruiters. If recruiters can lay the groundwork for a successful 'match' outcomes will be better for all parties involved. One of those crucial steps is to understand the position you are trying to fill in a robust way.
There are no short-cuts in this step. In order to effectively communicate the opportunity with your candidates it's vital that you are well-versed in exactly what the person will be doing on a daily basis. It's likely going to take some digging and prodding to complete this step successfully. The good news is if you do this effectively the rest of the process should go more smoothly.
Questions to ask the Hiring Manager
In order to help make great connections for candidates and clients/hiring managers it's super-important that recruiters understand the job description fully. Also, be mindful that the listed 'job description' may not give you all the details you need to successfully evaluate what the person who is hired will be doing on a daily basis. For this, it's best to talk to your client or hiring manager and ask questions like:
What does the work look like? 
How will this person spend their day?
What are the milestones? 
How is success measured?
Where do you see this position evolving to in 3-5 years?
Are there opportunities for advancement in this role? 
The more information you can provide potential candidates about the position the better. Remember you are trying to convince them (if they are passive candidates) to leave their current gig and try something new. This can be a risky move and so the more information you can provide from the employer the better. This process is akin to being a car salesman.
Whether someone is in the market (active candidate) or just browsing (passive candidate), in the dealership, the salesmen and women must know every detail of the cars they are trying to sell. Being prepared is a major part of being effective in sales. Similarly, recruiters need to be incredibly sharp on the specifics of the jobs they are trying to find appropriate candidates for (and the more details they can communicate the better).
The Case of the "Content Marketing Manager" Position
Content marketing positions are growing in number these days due the fact that virtually all companies small, medium and large are in the business of providing content for their potential customers. If a recruiter were looking to fill the role of 'Content Marketing Manager' they would need to do substantial research into the job to be sure they know what they are looking for. Recruiter's might discover what the general duties of Content Marketers are. They could could put together a list of responsibilities like:
Manages an editorial calendar
Is responsible to produce all kinds of content (blog, ebooks, info-graphics, and whitepapers)
Finds ways to drive an audience to the content and optimize the path to conversion 
Collaborates with other teams to deliver effective content that helps drive market qualified leads to the sales team 
Measures the effectiveness of content strategies and products for ROI 
Manages promotion of the content via social media channels 
This is all well and good, but if you are recruiting folks for the position and can only recite the 'skills' in the ideal job description this is likely to fall on deaf ears most of the time. A listing of responsibilities doesn't sound terribly exciting (and I can say this because this is the work I currently do). However, if you can provide your potential candidates with a 'day-in-the-life' your pitch will likely be a much easier sell. As a bonus if you can have answers to how can I advance and grow in the position, what's the industry outlook, or how will I be measured, then you are providing high value.
How a "Content Marketing Manager" Spends their Day
Therefore, be sure to drill down to the day-to-day minutiae of the job so your candidates can 'put themselves in the role' and judge their fitness. It would be great to be able to break down the 'day-in-the-life' in a simple chart where candidates can easily evaluate the job and determine if they are interested.
Having a pie chart that breaks down the time they would be spending doing the basic tasks can be extremely helpful. Further, it would be wise to do a little research on how content marketing evolved and where it's going. Candidates usually want to be part of jobs that are growing and have a bright future. This must be communicated effectively.
Finally, the more information recruiters can provide on how placements will be evaluated the better. This helps communicate transparency and trust in the recruiter and the new employer/hiring manager.
Third in a Series on Successful Sourcing
This article is the third of a series on the "Successful Sourcing." Upcoming posts will outline in detail more steps in the sourcing process. Next, we will discuss where candidates fit in the organization chart and why this matters.
If recruiters and sourcers can connect effectively with potential candidates and understand their career pains, they can significantly improve their chances of successful placements. The good news is there are tried and true methods that work and anyone can learn how to be a more effective recruiter. Many thanks to Recruiting & Sourcing trainer Shannon Anderson for providing the content for this article.
Filed under: Recruiting Tips