What is an ATS Data Migration?
When you're considering a new ATS software solution, you know that you'll need to migrate your existing recruiting data. Contrary to popular belief, this doesn't have to be a complicated process. Use the best practices, tips, and tricks below to get started with a successful ATS data migration.
Crelate has provided successful ATS migrations for over a thousand recruiting & staffing companies, from over 40 major applicant tracking systems, and we've learned a thing or two along the way.
ATS Data Migration Definition
An applicant tracking system data migration is a one-time export and import of existing recruiting data into a new system of record. Data can be moved from documents, spreadsheets, on-premises software, and cloud solutions. Beyond the export and import of data, this process identifies differences between your old and new applicant tracking systems, and should ensure that data is mapped completely, accurately, and intuitively.
The ATS Data Migration Process
01Obtain Data
Collect or export all recruiting data to transfer, whether it be from spreadsheets or another Applicant Tracking System
02Data Discovery
Together our teams will plan how information relays in Crelate Talent and create a plan to make sure it goes off without a hitch.
03Data Mapping
Our team will begin working on the data mappings based on the blueprint from the initial migration discovery call.
04Initial Import
We then perform a test migration and provide you with a sample, so that you can see exactly how your data will look in Crelate Talent.
05Data Review
Once everything meets your approval, we officially begin the migration based off of the plan you put in place.
06Deployment
Your data has been migrated into the Crelate ATS. Now you can enjoy the recruiting efficiency you now have with Crelate Talent.
Best Practices: ATS Data Migration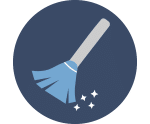 Clean Data
After you've determined the data to be kept and discarded, you can begin the data clean-up. Clean data helps for a smooth migration. The more you keep, the more time a data migration will take, leading to higher costs and a longer implementation period.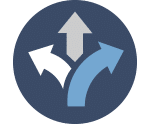 Flexibility
As a customer, it's beneficial to be flexible when migrating software. The best migrations are a result of an understanding customer that's willing to adopt new trends if it means future success and growth. It's helpful to be prepared for some give and take.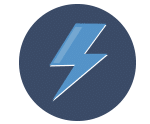 Responsiveness
It's important for both parties to be responsive during the migration process. If it takes too long for your vendor to respond, it could be a red flag. Then see if you can schedule the actual migration overnight or on a weekend to eliminate downtime.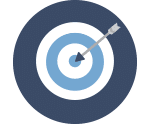 Alignment
Consider the mission statement of the company performing your migration, whether it's a software vendor or services provider, and determine how well their mission fits with your processes, policies, operations, and culture.
Questions to Ask When Selecting a Migration Vendor
01
How many similar data migrations have been successfully completed?
02
Does the ATS vendor have a long history of successful data migrations from a variety of data sources with different recruiting process?
03
Has the vendor experienced any failed migrations? How were they handled and what was the reason? (Hint: check review sites)
04
Does the vendor have a standard template already in place for data migrations? You will want estimates on timelines for each step of the process.

05
How long will the entire process take? Typically, data migrations happen in 3 phases (data export, import, and test)

The Cost of ATS Data Migrations
There is a fairly wide range of costs when it comes to data migrations.  Although templates and tools exist to automate some of the simplest elements of changing systems, most ATS data migrations require custom data mapping and some light development.
Examples of how ATS Migrations are Priced
No one approach is best, but an informed buyer should find an approach they're most comfortable with.
Some vendors price migrations at cost, then offset the true cost by factoring in the customer lifetime value. This is how Crelate does it.
Some vendors have become very efficient at migrations similar to yours. Crelate will let you know when this circumstance arises.
Other vendors force a one-size-fits-all approach to lower the initial cost, and the price rises quickly when you venture beyond the template. (caution!)
Not inherently bad, but some vendors see migration services as an actual profit center and will price migrations simply at market rates.
Crelate took a topic we'd been avoiding for years: migration of an enormous legacy recruiting database and made the whole process a breeze. My only regret is having waited so long to modernize our Recruiting ATS and CRM system to Crelate Talent.
Brian Connors
Recruiting Technology Manager
If you're considering new software, but only the fear of migration is holding you back, then you're already qualified for an upgrade. As long as you select a provider with experience migrating similar scenarios and a dedicated representative willing to assist you through the implementation process. As cutting-edge features become standard, data migration and management become increasingly important differentiators in the ATS market.