Data Migrations
Moving your data, effortlessly.
Data migration may sound intimidating, but our team is dedicated to helping every step of the way. The migration process is five steps and takes between a few days to two weeks to complete. Our migration method is one of the fastest in the industry.
Our Process
We believe that a consultative process is critical to ensuring a successful migration. We have heard far too many horror stories of failed or sub-par migrations. Fortunately, we have migration templates already built for over 40 competing products and we know how to help you clean, map and preserve what matters most in your data. You can read more about the process here, or simply request a consultation.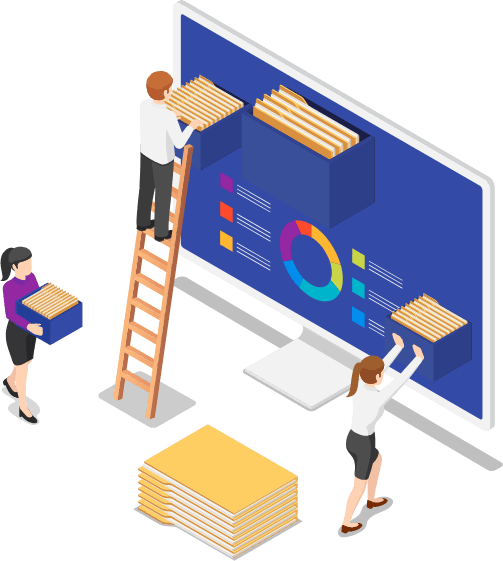 Data Migration Steps

Collect all of the data you'd like to transfer into Crelate, whether it be from a stack of resumes or another ATS.

You and our team plan how the data will look in Crelate and create a step by step plan to make sure it goes off without a hitch.

We then perform a test migration and provide you with a sample, so that you can see exactly how your data will look in Crelate.

Once everything meets your approval, we officially begin the migration based off of the plan you and our team put in place.

Your data has been perfectly migrated. All that's left for you to do is enjoy the blazing fast speed and flexibility you now have with Crelate.
We're passionate about providing phenomenal support. We firmly believe that our customers are successful when we provide a product that is paired with excellent training and customer service.
Tim Keckler
Senior Account Executive, Crelate
Your Investment
Successful ATS migrations take time, collaboration, and expertise. The best will respect your unique data and business goals. With every Crelate implementation, our goal is to get you up and running on-time and on-budget. We take every effort to make migrating your data as efficient as possible. Every migration is different because every recruiting process is different, and that's a good thing! Our sales team works with you to find the right fit for your unique situation.
Standard
ATS migration & customer-success training
Bring your existing candidate data seamlessly into Crelate and work closely with our experts:
Data Discovery Calls and Data Reviews
Advanced Data Filtering
Dedicated Migration Developer
Customer Success Training & Support
Advanced
For complex migrations &
white-glove service
Whether it's advanced customization & migration support, or enhanced customer-success consulting, we've got you covered:
Data Migration From Multiple or Complex Sources
Hands-on Expert Implementation & Configuration
Expanded Data Discovery & Review Sessions
Additional Administrator Support & Training Calls