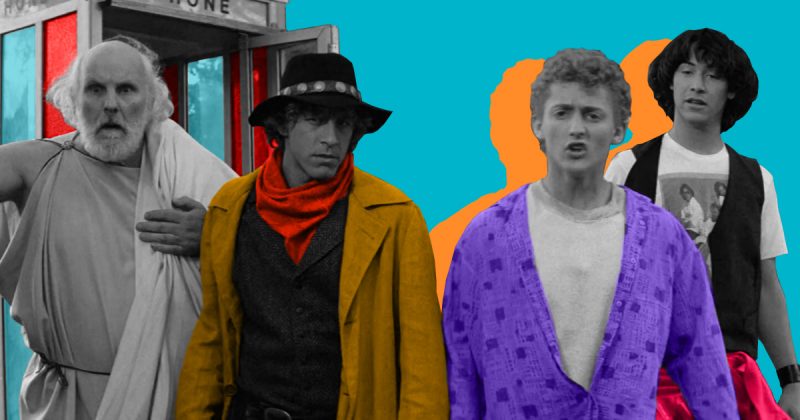 12 Reasons You Need a Modern Applicant Tracking System
This is a new era for talent management tech. In the old world of applicant tracking systems (ATS), recruiters faced a lack of innovation, products getting bought and sunsetted, and products tied to their payroll or back office providers. 
Modern ATS products are made by companies that are constantly innovating and reinvesting, listening to customers, and their products are flexible by default. Let's see how.
What Is an Applicant Tracking System?
An ATS provides visibility into the hiring process from initial contact, to intake of a candidate, to the acceptance of a job offer. But newer ATS solutions do more than simply show the status of an applicant. As recruiting becomes more dynamic and faster-paced the need for speed is greater.

In the agency world, you have many recruiters working on many jobs across many candidates all at once, and there are lots of moving parts. A modern ATS automates administrative recruiting tasks, tracks engagement and correspondence, and much more.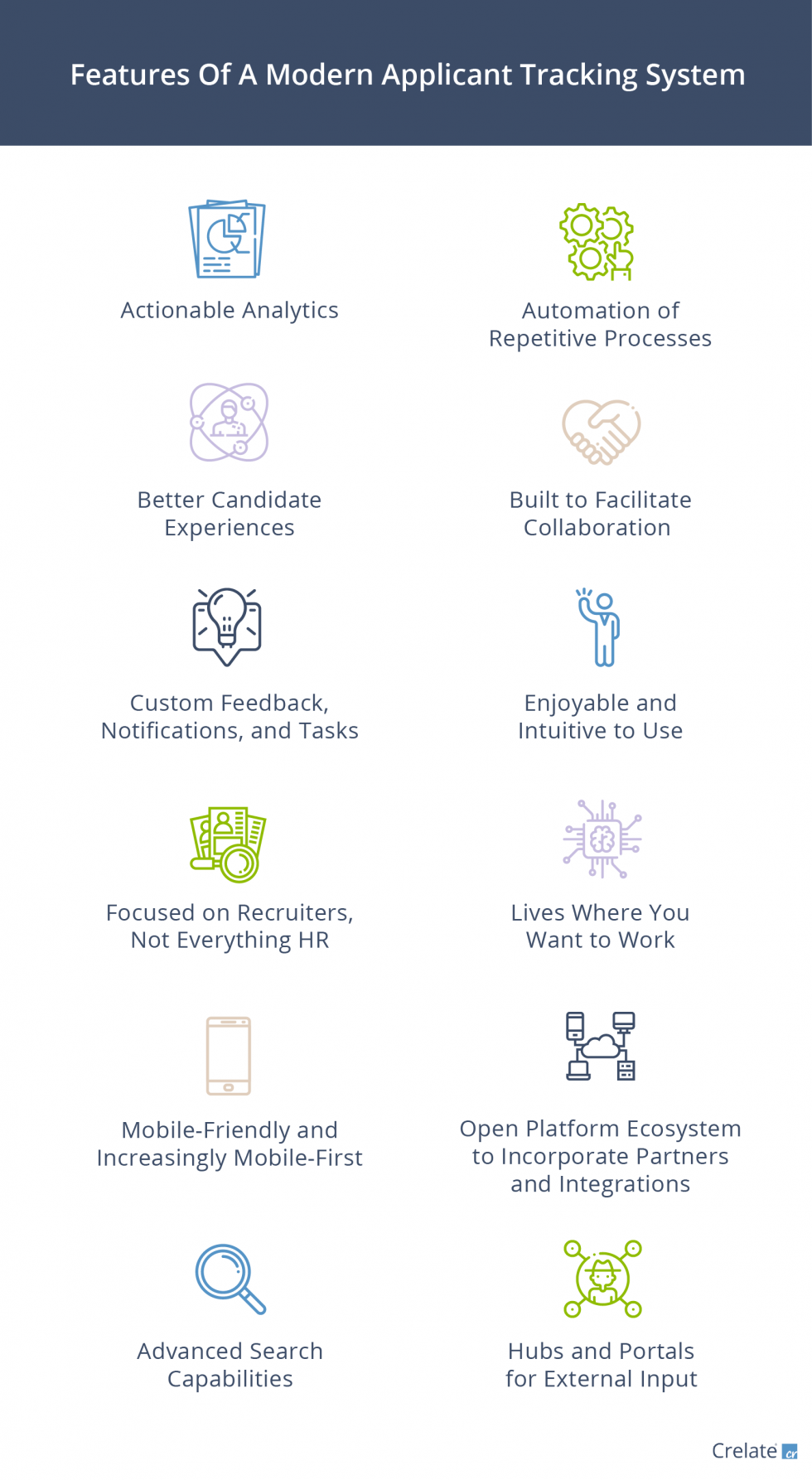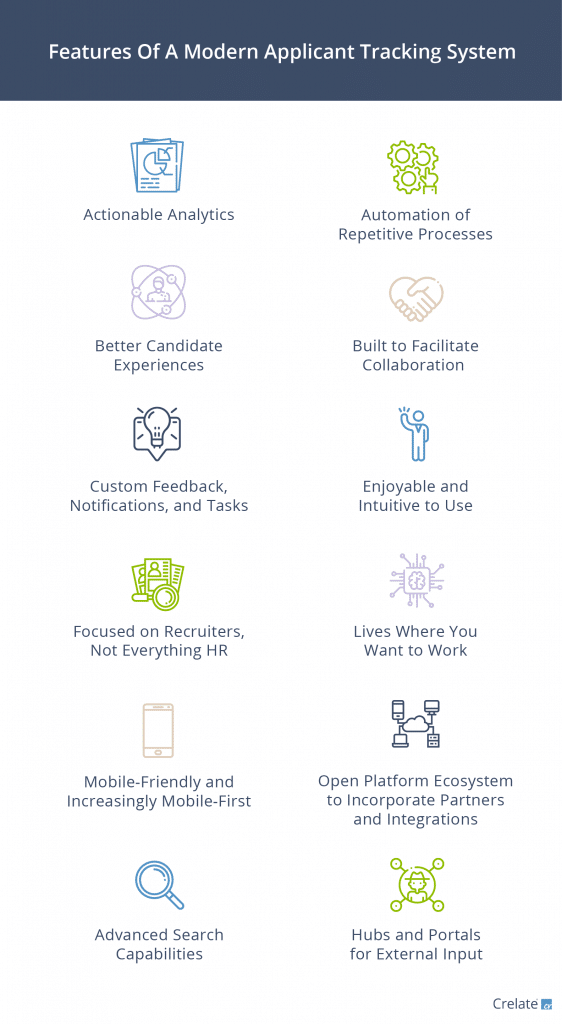 Automation of Repetitive Processes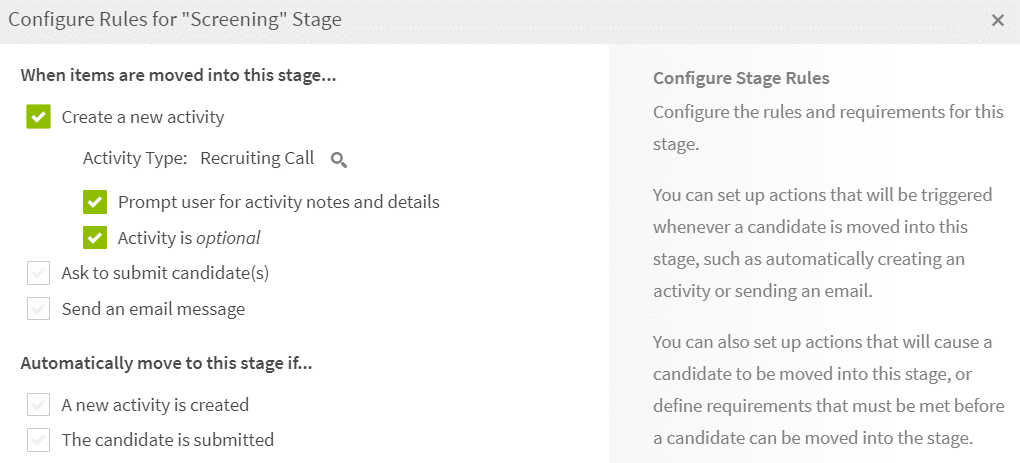 A basic applicant tracking system can take a single listing and post it to multiple job boards. A modern applicant tracking system can automate tasks throughout the candidate lifecycle, such as sending bulk emails, allowing candidates to secure interview times without picking up a phone call, and routing required follow ups.
A leading edge ATS will free your recruiters to recruit — liberating them from the hassle and stress of manually progressing candidates through the hiring pipeline.
Actionable Analytics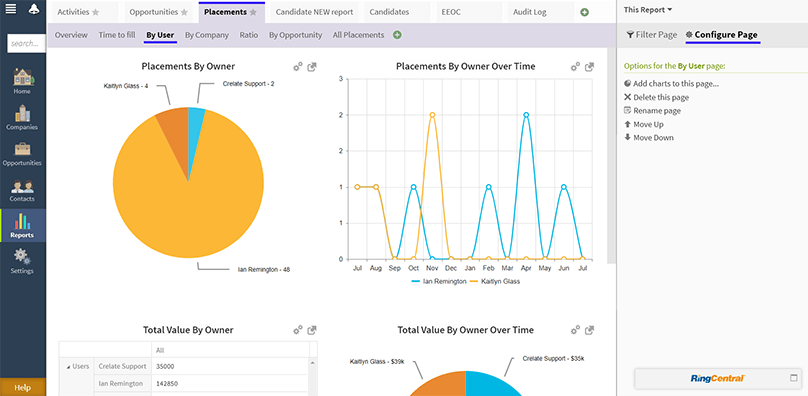 Next-generation applicant tracking systems come with built-in reports that help you maximize team efficiency, anticipate organizational or client needs, and justify the performance of your department. 
For inspiration, check out 37 recruiting metrics employed by some of the largest firms and TA teams. Hint: you won't need all of them.
With custom reporting, you can go deeper, and tie recruiting metrics to the key performance indicators of your entire business. 
Analytics help a talent acquisition organization assess its performance as well as its value as a business unit. If you're able to improve your days to hire from 60 to 45, that's 15 more days that the new employee is able to make sales, build products, make decisions, etc. A holistic metric like "value per hire per day" can demonstrate to leadership and clients the value of your team — and provide justification for growing your tech stack.
Built to Facilitate Collaboration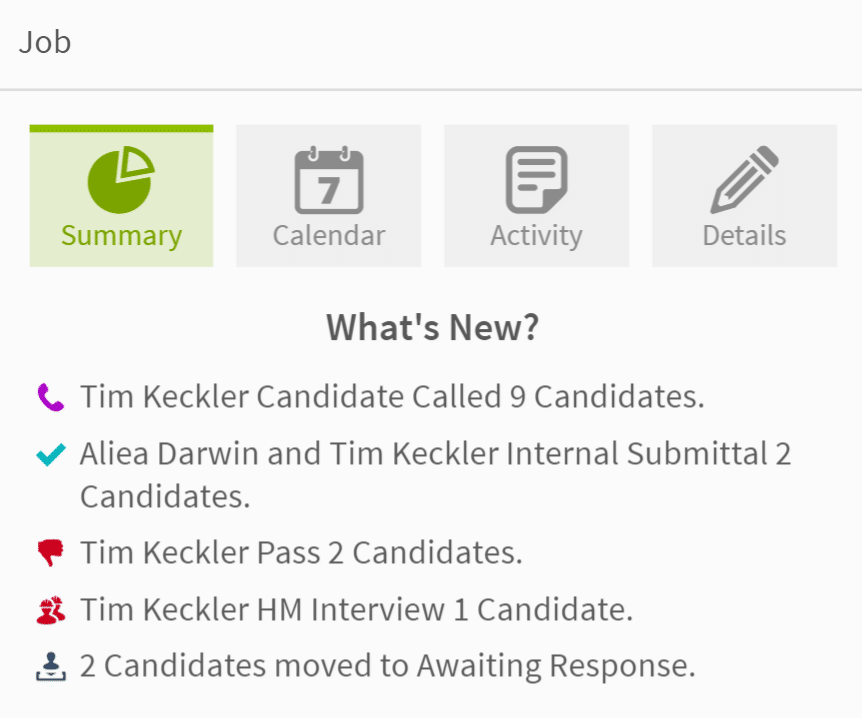 A basic ATS should allow multiple people in the organization to see the status of jobs and candidates, and make supervision easier. An advanced ATS goes further and promotes collaboration.
Advanced features like talent pools give recruiters the ability to work together to build lists of candidates. With notes, phone calls, emails, texts and other communications all in one place, anyone can get up to speed quickly on a job listing or candidate. You can also quickly see the "date of last engagement" – when the candidate last engaged with your team – and "date of last outreach" – when your team reached out but didn't hear back.
Say one of your tech recruiters knows you're seeking a marketing executive, and meets the perfect person at a dinner party. If you use a legacy ATS, your recruiter may have only basic information about the job — when they could have full access to everything via a mobile app. They'll have to wait to get back to the office the next day, and probably connect with the original recruiter, before starting to woo the prospect. 
With a modern ATS, a recruiter has everything they need on their smartphone.They can be pitching the prospective hire between dinner and dessert. By the end of the night, the prospect is a candidate, and the recruiter has notes to follow up on the next morning.
Enjoyable and Intuitive 

Legacy ATSs can be burdened by the history of their design. Some were engineered for an earlier era (when computers lacked today's processing power) making customization and interactivity impossible.
A modern ATS will have modern functionality like drag-and-drop (with fingers or mousepads), and custom colors/gradients. You can visually assess and alter your pipeline in seconds, not study it like a textbook for hours. 
Your ATS can do some of your thinking for you. For example, you can customize the system to automatically move an applicant from "maybe" to "shortlist" once an interview is scheduled with them. It's a pleasure to use software that pulls its own weight.
Advanced Search Capabilities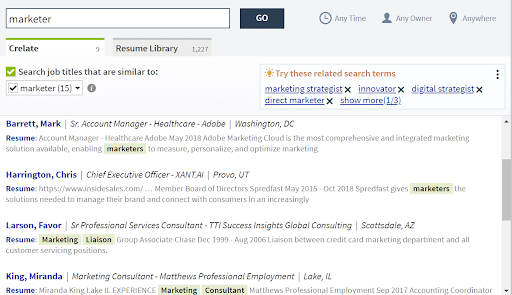 Some legacy ATSs don't assume that when you search resumes for the term "marketer" you also want to see resumes that contain "marketing" as well. 
That's the difference between lexical search, which simply looks for letters in a defined order, and semantic search, which is an attempt to return results based on a searcher's intent. 
A legacy ATS may miss candidates who use plurals, UK spellings, or other variants. A modern ATS offers suggestions when you search and Boolean (AND, OR, NOT) searching. Language processing on the backend of the application makes sure you see word variations with your search. You'll find what you want, and not miss what you need. You can't place candidates if your system can't help you find them.
Focused on Recruiters, Not Everything HR
Many legacy ATSs are part of a human resources suite. These HR software suites were created with a vast array of services in mind. The software giants wanted the big revenues that come with owning the entire HR flow of a massive corporation.
Applicant tracking was just one small part of this system. Innovative new features were rare because the ATS had to "play nice" with the rest of the system.
For example, one leading HR software company offers an ATS as part of a system that also tracks workforce health and safety incidents, manages payroll, and tracks travel expenses among dozens of other functions.
Recruiters are a tiny piece of their customer base. For a modern ATS, talent management is the business. That means you'll get support from people who understand what you do. You can expect more from your software, and request new features.
Better Candidate Experiences
From the first casual outreach to the presentation of a job offer, candidates are sizing up a prospective employer. What does your hiring process say about your organization, or your client? 
Candidates won't be pleased if they have to play phone tag, don't get all the information they need in one place, or wait for days on end for follow up. A substandard experience in the hiring process is a warning sign for high-quality candidates. 
Consider that most challenging of hires, the software developer or IT leader. While the competition is trying to reach them via phone call (which they dislike), a recruiter using a modern ATS can text them within the system, sharing a link to a calendar where they can schedule a meeting at their convenience. Capitalizing on modern technology isn't just efficient, it's a branding advantage.
Custom Feedback, Notifications, and Tasks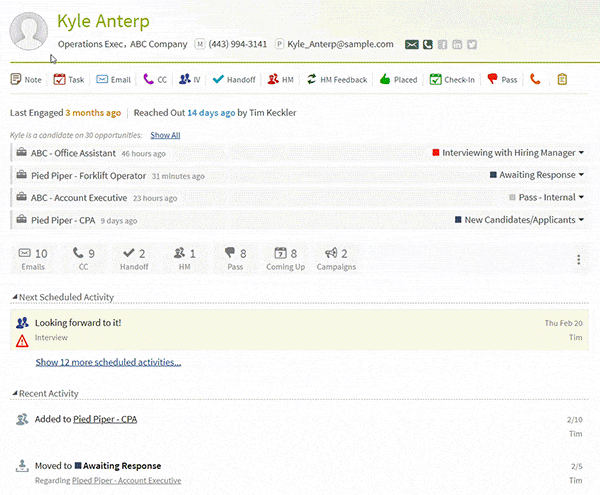 Red flags and roadblocks slow everyone down e.g., a hiring manager who hasn't opened an email with a list of new eligible applicants, or a candidate who hasn't responded to your request for a job interview. 
Every experienced recruiter knows these situations require follow-up, but maybe they're not experienced, or they're overwhelmed with work, or they have a family emergency. 
A modern ATS can identify these issues, and send notifications to the people who need to know about them. 
With full visibility, notifications, and task-setting, the new recruiters you hire perform at a higher level almost immediately. Training time is slashed and automatic notifications give leaders peace of mind. If a new hire isn't doing something they should, you'll know about it. Nothing falls through the cracks.
Hubs and Portals for External Input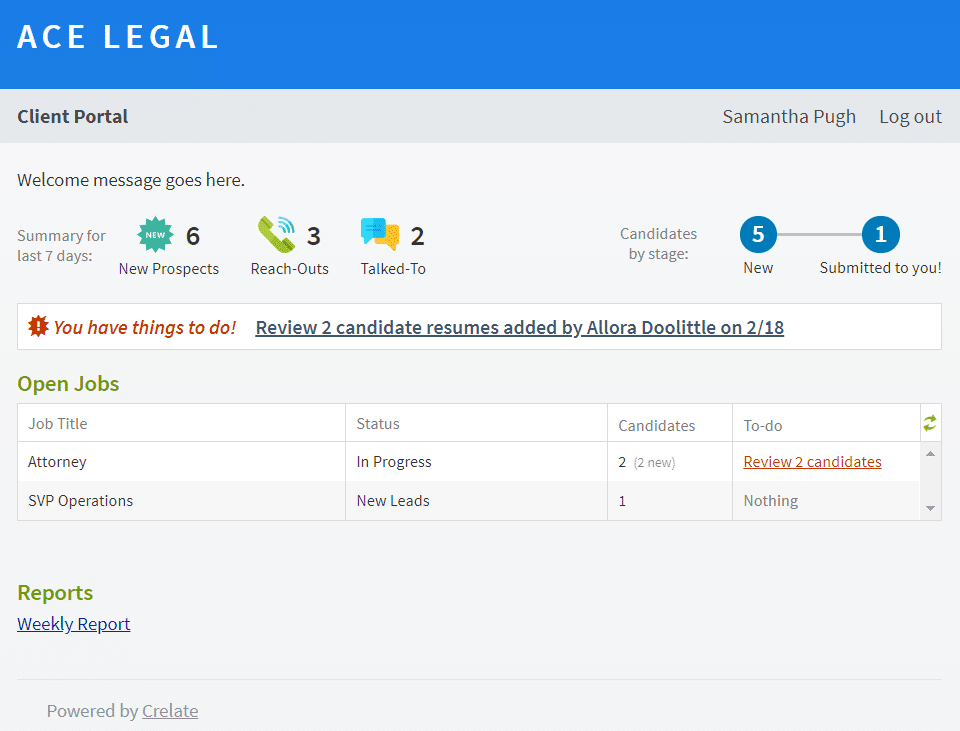 A modern ATS can help you increase trust with clients by providing immediate visibility to candidate information and stages of the applicant workflow. Busy clients who want an update on the hiring process can access it themselves. 
When you set up these client and candidate engagement centers/hubs (portals), external parties can securely collaborate with your Applicant Tracking System. But they don't have full access to every detail – only what you want to show them. Recruiters can grant specific access to specific people or groups of people.
Open Platform Ecosystem to Incorporate Partners and Integrations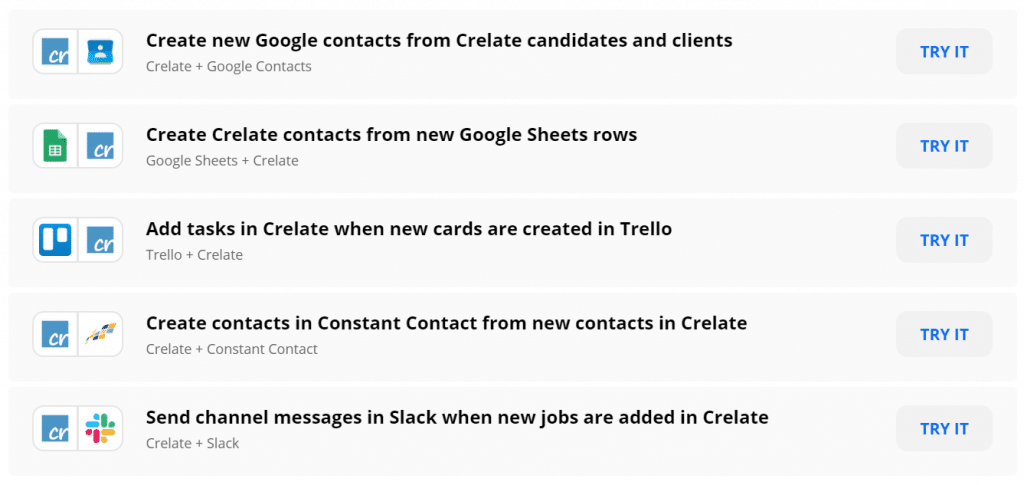 Legacy ATSs were usually parts of bigger platforms that made up for their lack of innovation — and increase their sales — by trying to be everything to everyone. Your current ATS might be on the same system as your vacation request forms, performance review portal, and the screen where people sign up for their 401k. 
Modern ATSs are focused on the recruiting process — not all that other stuff. What's more, they don't try the worn-out sales tactic of promising they are the perfect solution for everyone.
Brilliant entrepreneurs are creating new software solutions every day, and recruiters should be able to capitalize on them. Want to set up your ATS to post every new tech job to your Slack channel? Want a notification in your ATS every time someone in your database changes their LinkedIn details? A modern ATS should make that possible.
Mobile-friendly and Increasingly Mobile First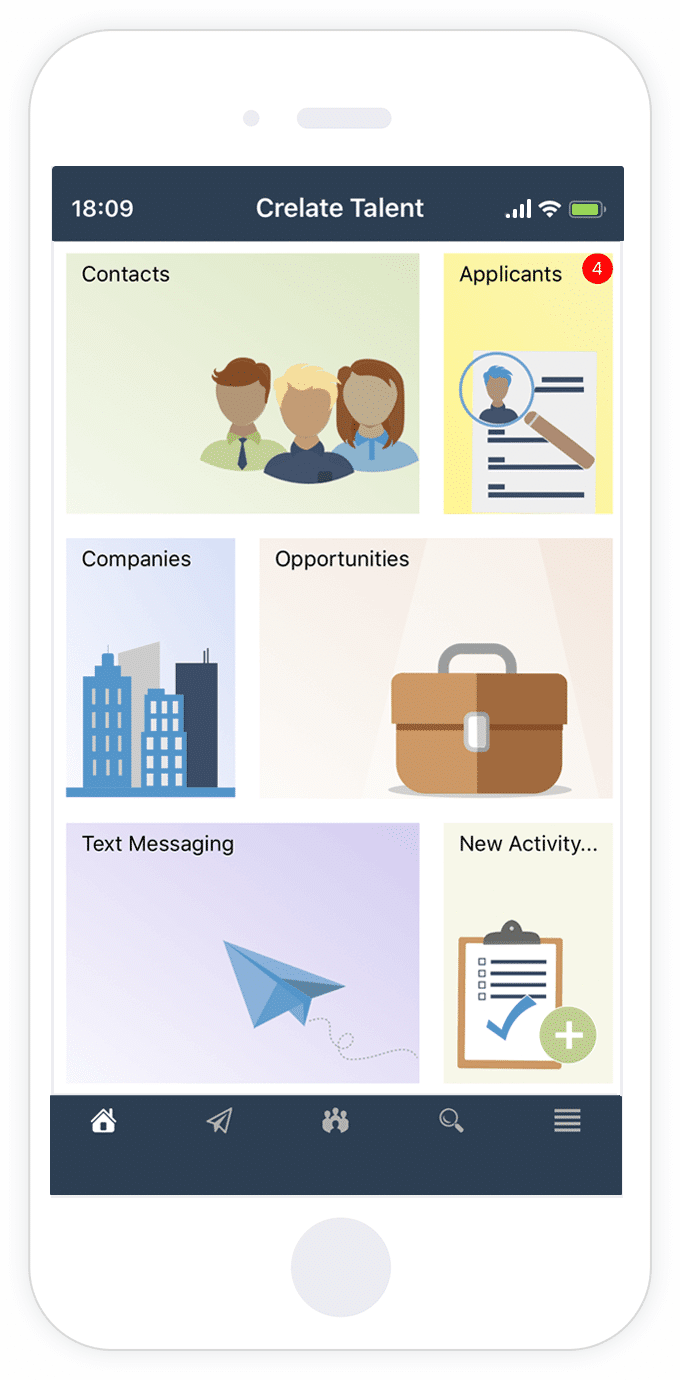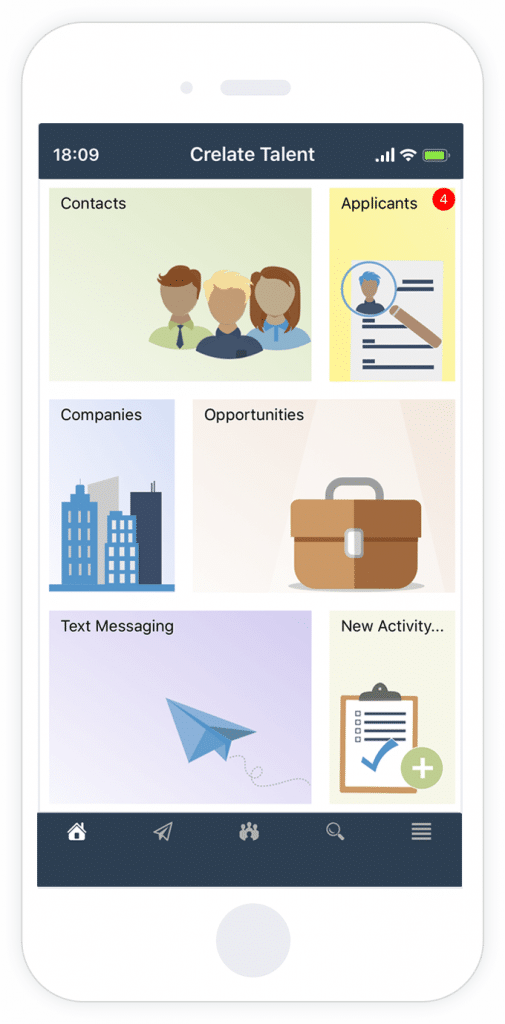 Legacy systems were built with desktop and laptop use in mind — and they look like it. Mobile functionality is minimal and buggy (if it's offered at all). Middle-aged apps will have "mobile versions" as a hack. A modern ATS will have a dedicated app.
More innovative ATS developers are thinking mobile first because they know recruiters have unpredictable availability and need access to critical information from anywhere. Legacy systems are still catching up. 
A recruiter with outside meetings all day gets a call from a passive candidate who's suddenly ready to look for work, and you know they'll be contacting other agencies too. With a modern ATS mobile app, your recruiter can give the candidate a full picture of the existing job landscape when they call back — rather than a vague-sounding promise to follow up when they make it back to their desktop.
Lives Where You Want to Work
A legacy ATS may be part of a software system that is licensed to an organization and installed directly into their system behind their corporate firewall. 
That means a company will need to pay a systems integration engineer thousands or millions of dollars to incorporate and install the system. When the software company updates the ATS, all copies of the software need to be updated too. That's more money that a recruiting organization needs to pay to the integration engineer, or scheduled with the IT team, or interrupt every employee's day to do it on their own.
Many of the top modern ATSs are SaaS (Software as a Service) programs that live in the cloud. Users don't need IT help to get to it, they simply log in via a web or mobile device. The ATS developers can make frequent innovative upgrades because the entire system lives with them. And with modern cloud-computing security supported by some of the biggest players in tech, you can be confident your data is safe. 
How Much Is an Applicant Tracking System?
The cost of an applicant tracking system ranges depending on the size of your team and features you need. Most services charge per user, per month. The price goes up or down based on the types of features desired. 
But a good applicant tracking system should return far more value in time savings than it costs — and offer much more opportunity for collaboration, automation, and integration. We recommend that you audit your existing recruiting technology stack, then compare the cost and efficiency of those services to a modern ATS.
Filed under: Crelate Updates