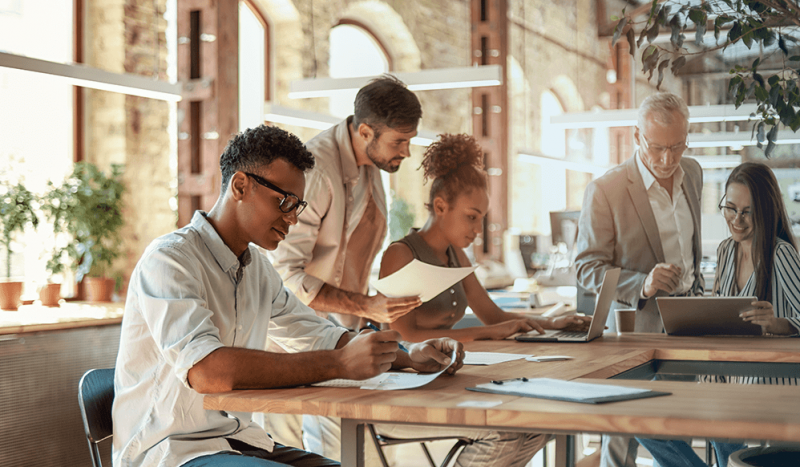 Even with a large body of clients, the key to filling openings for those clients a good talent acquisition team and successful talent sourcing practices. Once you have a team assembled, building and improving your talent sourcing process can be a difficult process.
Even for established recruiting and staffing firms, there are aspects of the sourcing process that can be tweaked or improved. Here are a few examples.
Optimize Your Prescreening Process
One of the first and easiest ways to improve your talent sourcing process is to increase efficiency. Not only should you look to trim the fat and remove unnecessary steps, but you should also examine if your team's time is best spent where it is currently allocated. A study done on HR.com shows HR recruiters spend 67% of their time pre-screening candidates and 28% of their time scheduling candidates. These are huge steps that can be trimmed down to save time and money. Advances in AI technology are the perfect solution for tasks such as pre-screening and scheduling that require a lot of time but don't require a human touch.
The More Data, the Better
When your team is tracking a large volume of candidate information that's presented to clients, it's important to collect all possible data that might be useful down the road. Not only does it reduce the possibility for errors and confusion, but it can also improve future searches. 
A thorough and complete data collection process allows your team to know exactly who they've connected with and what their strengths and abilities are. If a client decides that they aren't the right choice for a current opening, you have a wealth of info available to find a different opportunity for them.
Using the data is only part of the process, first, your team must collect the data. This is where a CRM or ATS software solution can make a recruiter's job easier. Not all options are created equally; make sure that the software you are selecting has the features that you need. Can you track the progress of a candidate through your pipeline? Is any information that's added immediately updated across your organization? Make sure you shop around to find the right solution.
Make Things Easy for Your Team
The more complex the systems you have in place are, the harder it is for your team to use them. After all, you're trying to improve your talent sourcing, so making things efficient and easy should be a focus. All the technology in the world won't help if your team can't or chooses not to use it. Make sure that when you are adding technology to your organization that it will integrate well into your current systems.
Many dashboards and AI-enabled tools have been making their way into many talent acquisition functions over the last few years. Randstad Sourceright's 2019 Talent Trends Report reveals 72% of hiring professionals are investing in people analytics to enhance talent attraction and engagement. A growing majority of talent leaders also said tech helps them make smarter hiring decisions, while 71% believe these tools reduce risks. Lean on the tech available to improve your targeting, allowing your talent sourcing to find the best candidates available.
Looking to bring a high-powered, data-driven ATS or CRM solution to your organization? Get in touch with us today to see how Crelate's software solutions can improve your talent sourcing.
Filed under: Recruiting Tips