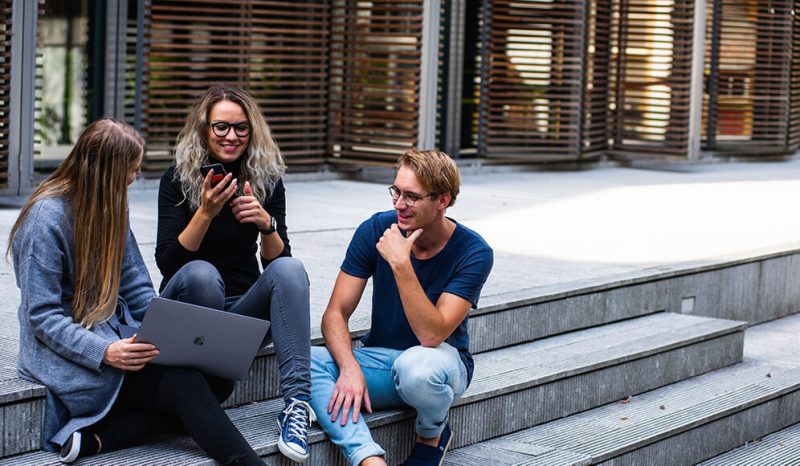 It's true that the candidate experience has become a major priority for staffing and recruiting professionals. The key to gaining referrals and building a talent pool depends on delivering a strong candidate experience.  
But what creates a great candidate experience? Many of the same things that create a great employee experience. What many people don't realize is that by treating your candidates the same way you would a new employee can be the key. Onboarding is the most crucial element of successful candidate experiences. First impressions are often important, and onboarding is the first interaction and employee has with an employer.  
Retention: A Must for Candidates 
While you aren't exactly trying to hold on to candidates, retention is still a great goal to have.. When you've successfully retained a candidate, they become a strong source of future referrals. Not only can they recommend you to their future employers, but they also refer their contacts as candidates that help build your talent pool. 
The lack of effective onboarding is a primary reason why companies lose "17% of their new hires" within the first three months and why "20% of all staff turnover" occurs within 45 days of employment. While you aren't technically employing your candidates, these metrics are still important. Ineffective onboarding, for employees and candidates, can leave people feeling out of the loop, or even unwanted. Make sure you are building a candidate onboarding process. 
Suggestion: When your search firm is selecting clients, ask them about their employee onboarding process and how it resonates with people? What is their average employee retention? If they are unable to retain employees, it's a good indicator that their onboarding process could use some optimization. If you have concerns, express them so they can be addressed without impacting business for all parties. 
The Technology Gap 
If we know that onboarding is the beginning of a successful candidate experience, why is it still a problem for many recruiting and staffing professionals? In many cases, there might be too many candidates to focus on each one individually. Your time is a limited resource, and though you want to focus on your candidates' experiences, you might not have time. 
Turning to technology can ease the challenges stemming from your booked calendar. Relying on a rock-solid ATS or CRM can help you automate your communication process as well as retaining vital candidate data. Research has shown that 36 percent of HR professionals blame insufficient technology for their inability to automate and better organize onboarding programs, further inhibiting their ability to establish proper onboarding techniques. 
Make sure your candidates don't feel neglected, and lean on technology to focus onboarding efforts on all candidates. 
Continued Communication 
It isn't a new idea that continuous communication is important for both new employees and candidates. This communication should exist throughout the hiring process, but it should also continue after you've placed a candidate.  
Just like focusing on retention through onboarding, effective communication is essential to building relationships. Checking in with recent placements to see how their new position is treating them builds trust, showing them you care about their career path. Contacting past placements can put you front of mind when they decide that it's time for their next move. For both cases, continuous communication via phone, email, even text is key. 
Many talent professionals might be tempted to rest on their laurels and let communication lapse, but with is the current market's aggressive competition for new talent and record low unemployment rates, recruiting and staffing professionals need to check in with candidates more frequently, even after they have been placed. 
Whether your candidate experience is well-established or you're just starting out, Crelate offers software solutions to solve your ATS and CRM needs. Learn more about our offerings and features by speaking with an expert today. 
Filed under: Candidate Advice, Recruiting Tips