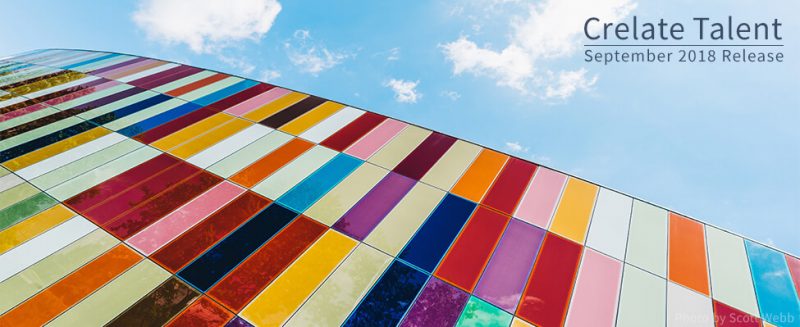 Our February release focuses on many engineering improvements aimed at providing better performance (behind the scenes) of our application. A couple of changes that we want to highlight below are the "Invite Suggestions" and the restructuring of our "Settings" section.
As always, we're thankful for our wonderful community. If you would like to see what we-re busy working on next, be sure to check out our Product Roadmap. Your continued support and suggestions help us make Crelate better every day.
– The Crelate Team
With Calendar events, we've introduced "Invite Suggestions" to help save you time. Currently, the suggestions include the Contact that you are logging the activity on, as well as all the related Contacts on the regarding Job such as the Hiring Manager or Sales/Client Contacts.
CHANGED
– Settings UX Refresh
| | |
| --- | --- |
| | |
| We revamped the Settings area so that things are easier to find. This includes better groupings as well as breaking apart some Settings pages that were too long and complicated on their own. Personal Settings have moved under the Crelate Menu. | |
And a few more goodies…
As always, this release has a wide array of other improvements based mostly on customer feedback and requests.
ADDED

– Custom Picklists to Placements and Losses – We've recently introduced Custom Picklists to our main entities and now we're extending support for that to Placements and Losses. To customize your Placement forms, a Business license is required.
FIXED

– Closing jobs will unpublish them – Now when closing a job, we save you a step by also un-publishing your job from your Portal automatically.
FIXED

– Placement update error – Fixed a bug that was preventing placement edits when the date of the placement was not changed in the same update.

IMPROVED

– Spreadsheet imports – Our importer now has better empty row detection and won't hang on import if the first row in a spreadsheet is blank.

ENGINEERING UPDATES

– We've made additional engineering improvements throughout the app to increase speed and performance.
Filed under: Crelate Updates