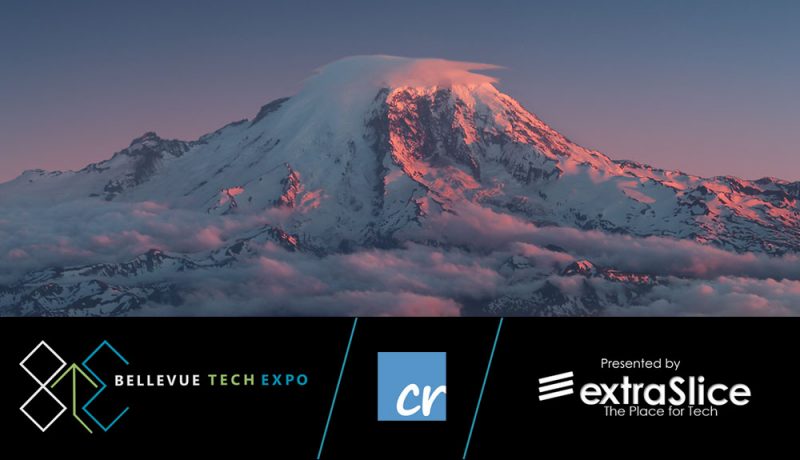 The second annual Bellevue Tech Expo is coming up in March, and Crelate will be there to support our local community, share the solutions we have to offer and exchange information with emerging technologies in our community.
For the second year in a row, ExtraSlice will be hosting the Bellevue Tech Expo, the Northwest's fastest growing tech event. Over 1,000 investors, entrepreneurs, and tech lovers will be in attendance, which presents some great networking and business opportunities. There will also be some outstanding speakers and demos, which will offer some excellent moments of insight from industry leaders.
A passion for innovation is at the heart of the entire  Crelate team, so we're fortunate to have development opportunities like this right in our backyard, so to speak. We're looking forward to learning connecting directly with entrepreneurs, tech lovers and potential customers.
Additionally, we are excited to have an opportunity to meet potential job seekers to develop connections that will help fuel their careers. Crelate has been helping companies connect with the right talent since our founding, and we're always excited to be part of something that fosters those professional connections.
Crelate will have a booth at the event and will be set up alongside other sponsors like Smartsheet, Oracle, and BECU, as well as other promising startups of the Pacific Northwest. We'll be showcasing the innovation we've brought to the recruiting and staffing industry and demonstrating how we use technology to help companies find and  engage talent from an increasingly diverse global workforce. We look forward to hearing from local businesses and learning about their hiring and talent management needs.. The expo is a great place to get face-to-face feedback on how we can continue improving our product and empower the recruiting processes of growing businesses.
After the event, our team will  also be around for the afterparty to network and build relationships with our local community. We're also looking forward to seeing some great pitches at Pitch Event. Crelate is proud to be part of the Seattle tech community, which is quickly becoming a major hub of technological development and innovation in the Northwest. We're happy to help the Seattle-area continue that trend.
We always strive to be an active member of our community and contribute to the improvement of the recruiting industry by sponsoring organizations, like the MKSSA, Ohio Recruiters Association, and Georgia Association of Personnel Services, that support our customers. Crelate is more than a recruiting and staffing software provider.  We're also a member of the talent placement community both here in Seattle, and around the world, and we value improving our industry, so we cherish these opportunities for personal interaction.
Thanks to ExtraSlice for hosting the Bellevue Tech Expo. ExtraSlice is a technology campus and platform designed to drive innovation and provide smart, flexible workspaces for early startup, emerging, and enterprise tech companies. ExtraSlice has also built a virtual tech community that enables companies and growth providers to collaborate and share ideas around the world.
To learn more about the Expo or to get tickets click here.  The event takes place March 20th at the Meydenbauer Convention Center, in Bellevue, WA.
Crelate is a unified ATS and Recruiting CRM solution that powers the talent placement process from start to finish.
Photo by Jordan Steranka on Unsplash
Filed under: Crelate Updates