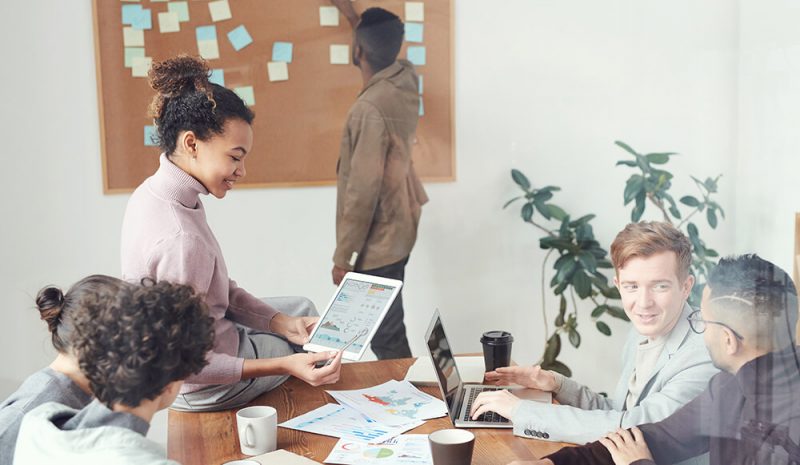 An Effective Recruiting Solution is a Must for Professional Recruiters
Recent studies show that professional recruiters continue to be in high demand in the U.S. and abroad. Businesses routinely list "recruiting and retaining talent" as one of their top challenges for 2016 and beyond. What is also abundantly clear is that recruiting is constantly changing and the future is clearly digital. Therefore, it is essential to have the best candidate management tools available if in the recruiting space. 
What is more, we are seeing that candidates expect a fast/easy application process. Also, a recruitment's 'employment branding' is key along with employers needing to focus on 'passive candidates' and using data analytics (social networks and other digital profiles) in the recruiting process. A talent management solution should be consistently updating to meet recruiting challenges.
Recruiting agencies, executive search firms, legal search firms, and corporate recruiters if your current Applicant Tracking System (ATS) is proving cumbersome and unusable–this article is for you! Crelate is building software for recruiters that helps them solve their difficult HR Tech challenges.  Five signs it's time for an upgrade to your recruiting software.
#1 Excel Spreadsheets are the Primary Organizing Tool for Sourcing
Excel is a great product and useful for many important business tasks. However, it isn't so hot when it comes to organizing a pool of potential placements with all of their pertinent. Dozens of our customers have migrated over from Excel-based solutions and universally they self-describe as a "complete mess". 
Also, recruiting professionals can easily access their database of candidates and get the important information they need to continue connecting the right people with the right opportunities if they have a full-featured product. Endlessly scrolling through Excel columns looking for important data is an incredibly inefficient process. By using a superior ATS recruiters can avoid wasting valuable time. 
#2 Candidate Management Tools haven't been Updated Since Parachute Pants were in Style
 If your current recruiting software is built on Microsoft Access or requires remote desktop into a remote computer to access there are better options available . In the software business a couple of things are paramount. First, it's important to have vendors provide new features on a regular basis. Second, the features added to the application should be useful and lessen the friction that often exists between users and technology. 
Therefore, new shinny features may or may not make the lives of recruiters easier and more productive. Your candidate management provider should constantly be in conversations with their user community to understand clearly the challenges that recruiters face on a daily basis–and specific ways that technology can lessen the burden. Enhancing the user experience is the goal and having an on-going dialogue makes this possible. 
#3 Recruiting Software is Not geared toward Applicant Tracking and Building Relationships
At the absolute core of an effective recruitment software is the ability to easily and quickly help recruiters build relationships with potential customers and clients. Recruiters are in the business of connecting with a lot of people quickly in order to merge the best candidates with the right opportunities. Recruiting solutions need to have efficient ways to track conversations, notes taken, key dates, connections among recruiting communities, and so on. Moreover, it also needs to be accessible as well as available on the go–though mobile and/or tablets. Additionally, recruiters need a Recruiting CRM that will help them track all of their current business relationships with companies. Further, CRM solutions can track future deals that are in the pipeline. Crelate is currently building a CRM to add to our platform.
#4 Clamoring for a Better way to Organize your Work Day
Recruiters are super-busy and often have several appointments every single day. What you need is an ATS that will assist you in being productive and keeping track of you commitments. Your ATS should provide calendar invitations to everyone on your team and give you notifications throughout the day/week with reminders. Also, it would be great if a recruiting solution could allow users to quickly assign tasks to their team. Furthermore, tasks such as resume parsing, initial meet and greets, phone screens, interviewing, or checking references can be easily managed with Crelate. Consequently, your ATS should make the entire process of recruiting work more smoothly and with less headaches.
#5 Motivated to Explore the advantages of Cloud-based software Over your Old System
Finally, you may have heard the phrase "Cloud Computing" but are unsure that it means. Cloud computing is based on the internet by allowing users to easily access software through applications built through the internet (as opposed to programs or software downloaded on a physical computer or a server). The cloud is where most of us spend our daily lives. Everything from updating your Facebook status to checking a bank balance is part of being in the cloud. In addition, cloud-based solutions offer: flexibility, automatic software updates, increased collaboration, the ability to work anywhere, document control, and better security. It's time to upgrade your candidate tracking solution to a cloud-based software and explore the incredible advantages of cloud solutions.
Filed under: Recruiting Tips