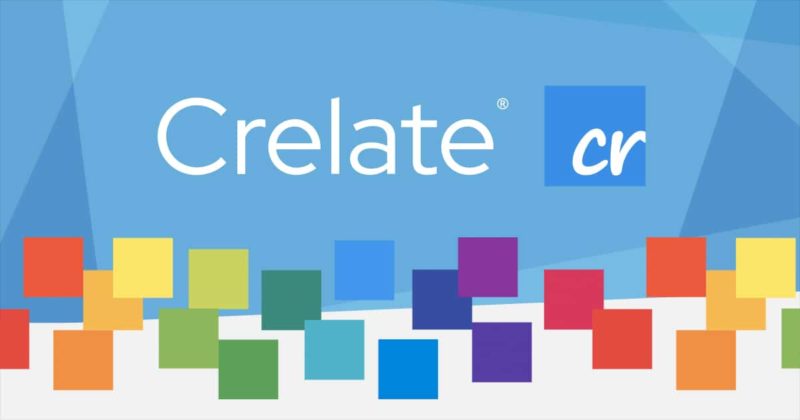 We've updated Crelate Talent again! This release includes the addition of a new premium job board integration (Monster.com), a new mobile app for Android, improved iPhone app, custom fields for contacts, and several other improvements. We sincerely hope you enjoy this release and look forward to more great updates in our next release. – The Crelate Team
NEW

– 

Exp

ort to Excel for HIRABL
HIRABL makes agencies money by identifying "backdoor hires" (when a client hires your candidate without telling you) and new job orders. Crelate makes working with HIRABL easy – to export data for HIRABL, select the Export icon from the home page, then change Select View to HIRABL Export. For more information check out HIRABL.
NEW

– 

Crelate Android App
Crelate is excited to offer our services on Android for the first time via Android Client. Android users will be able to easily download the Crelate app in the Google Store and then have the following functionalities:
NEW

– Easy access to weekly tasks, current jobs, candidates, and companies

NEW

– Access to Current Jobs, Candidates, and Companies

NEW

– Search capabilities for open jobs and companies

NEW

– Views of company and job records and activities

NEW

– Views of candidate status on jobs
NEW – Searching, filtering and sorting on candidates and jobs
Automatic Phone Call Tracking
Viewing Resumes on your Phone 
NEW

– 

Monster.com Integration                           
We're happy to announce Crelate's integration with Monster in this release. Post your jobs to Monster.com, the Monster mobile app, affiliate websites including Military.com and Jobs.com and over 1,000 newspaper partner co-branded websites. There are two different ways to publish your jobs to Monster: you can make your jobs available to Monster.com for free, limited distribution or you can pay to publish your jobs on Monster and Monster network to maximize your jobs' visibility.
NEW

– Organic Postings – Enable publishing jobs to Monster.com in "portal settings" and then all published jobs will be available for Monster to find and include on their website.

NEW

– Sponsored Postings – If you have an account with Monster, Crelate can now post jobs directly to Monster using your pre-purchased posts or slots. When you post to Monster you will be able to select which of your purchased inventory to use and also add enhancements to the posting, such as "Bolding" or "Auto-Refresh" (if you have pre-purchased them through Monster).

NEW

– Apply with Monster – Candidates who have a Monster profile can apply to jobs using their Monster account, Monster will then send their applications (including resumes) to Crelate directly.
IMPROVED

–

 

Weekly Emails Tweaks
Based on the feedback of many users, we have made some much needed improvements to our Weekly Summary Report Email. The email report is sent out every Friday morning and gives users a high-level overview of the week's activity and a preview of what is to come next week.
IMPROVED

– Organization-wide Summary – In addition, to a summary of your activity, we now also provide a summary of all activity in your organization.

IMPROVED

– Paid Post Summary – A new section now provides a review of your paid and sponsored job posts and when they will expire.

IMPROVED

– Expiring Job Summary – Additionally, you can now see which of your published jobs will be expiring soon.

IMPROVED

– New Contact Count – Lastly, we have added a count of the new contacts created within the last week.
IMPROVED

–

 

Custom Contact Field
We have added the ability to add up to 5 custom fields in Crelate (perhaps things like Commute Time, Preference for Relocation, Travel Limitations, whatever you need). Also, we now allow administrators to rearrange the order of contact fields and delete ones that aren't relevant to your recruiting firm. These custom fields will have all the same functionality as the built-in fields so you can search on these fields as columns in your lists and views. Finally, auto-complete has been added for custom fields so it's easy to quickly input data in the system that has been put in prior.
Many other improvements, including…
As always, this release has a wide array of other small improvements based mostly on customer feedback and requests.
IMPROVED – HTML Editor Changes: Based on feedback, we have made some small but significant changes to the behavior of our HTML editor. The biggest change is how the new line breaks behave. Enter is now a new paragraph and Shift+Enter is a new line, this makes the editors behave more like Word. We believe this behavior should be more familiar to users. We have also updated the email editor Enter key behavior to be more like Outlook and other email clients. We have also fixed a reported issue that caused problems when pasting text into the editor from Microsoft Word on Mac computers. Finally, we have tweaked the editor size fonts to be more consistent.
IMPROVED – Emailing Documents Improvements: If you are using Crelate's Advanced Email Integration feature, you can now email any resume or document in Crelate to any email address. (Previously there was no easy way to do this, requiring you to first download the document and then attach it to an email).

IMPROVED

– My Tasks: When clicking on a contact from an activity on the "My Tasks" page, Crelate will now swipe in the contact from the right while keeping the "My Tasks" view still visible on the left, maintaining your context on the tasks list. So no more losing your place when opening a contact record.

IMPROVED

– Chrome Extension upgrades: For Crelate's Chrome Extension we made a couple of changes that will make it easier to maneuver: (1) Added a setting to disable importing a profile picture by default (allowing for users to have a choice as to how/if they want profile pictures to be uploaded to Crelate) and (2) Fixed the "Position" box so that it allows backspacing and easy editing.

IMPROVED

– Scheduling Improvements: When you schedule an interview or any activity that sends out a calendar appointment invitation, the invitation will now appear to come from the recruiter who scheduled the meeting (previously this email would come from [email protected]). This means that when the recipient accepts or declines the invitation, the recruiter will see the response in their own inbox. We think this improvement should help increase the efficiency of all people involved in the recruiting process.

IMPROVED

– Company Selection: Whenever you need to select a company, we now always show both the company name and the location of the company. This should help those users who have multiple branches of the same company in the system.
Filed under: Crelate Updates