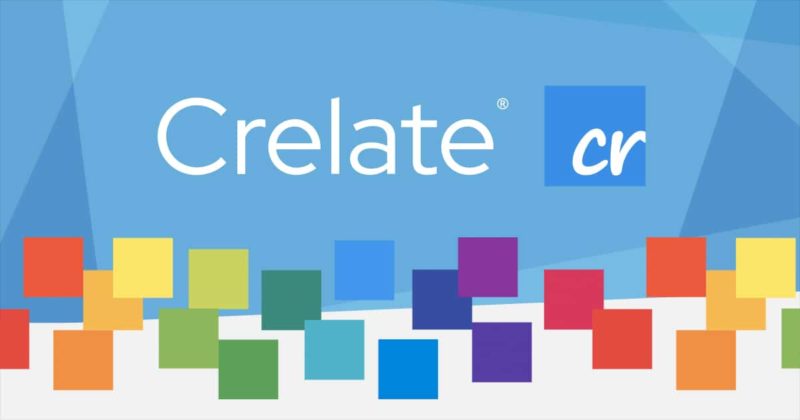 Getting the Right Talent into your ATS is Key
One of the most difficult tasks for Sourcers, Recruiters, and HR Professionals is getting qualified talent into their Rolodex of contacts (i.e., their database). Crelate's primary goal is to help people in recruiting be the best they can be and have more time for connecting with candidates–instead of fiddling around with a cumbersome Applicant Tracking System (ATS). Therefore, a tool like our "Chrome Extension" can be extremely helpful. Recruiters often use Job boards/Career sites, LinkedIn, Networking events, and Employee referrals to get great candidates into their ATS's. The trick is to have a way to do this that doesn't take much time and allows for key data to be captured by your ATS.
The more demographic information that can be picked up and automatically parsed and put in your ATS the more time recruiters can save. This is precisely our goal with version 3.0 of the Crelate Talent Chrome Extension.
Crelate created a Chrome Extension in 2015 that allowed recruiters an efficient way to get qualified candidates into Crelate. We are now updating the extension with a few key upgrades including an automatically parsed PDF resume and a way for recruiters to be reminded that a candidate is already in their database.
We are excited to build these upgrades to improve how recruiting professionals are able to do what they do best: matchmaking.

Automatically Generate a PDF Resume for a Candidate Record
Often recruiters need to quickly peruse a resume to surmise 'general fitness' for one of their open positions. This new feature allows you to create a PDF resume from the parsed information so the evaluation can begin immediately. This resume is then used as an "original" source of information that Crelate can obtain through the text on a webpage.
This will help users save time by having a Resume on hand to quickly view a potential candidate's work history and contact information. Additionally, from the extension you can add the person directly to an "Open Job" as well as attach "Tags" to the candidate record.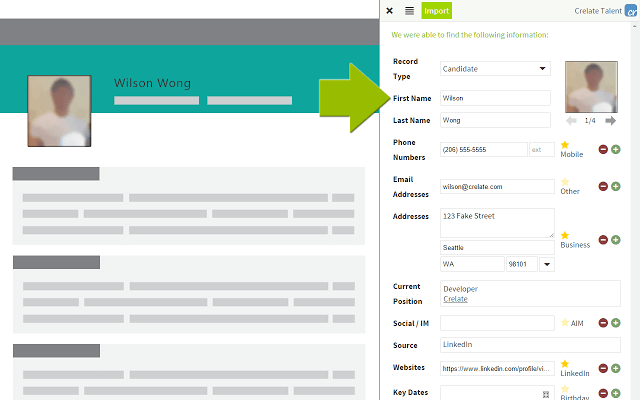 Detect Existing Candidates in the Crelate Talent Database to Avoid Duplicates
Given the sheer volume of candidates that recruiters are often sifting through on a daily basis it can become difficult to remember who is "truly new" and who is already in your ATS. Therefore, we have added a feature that will allow recruiters and sourcers to quickly be reminded if a candidate is already in their system. This new feature allows you to quickly see if the page that you're viewing is linked to a Contact in your Crelate. The best part about this feature is that you don't even have to open the extension up.
As you browse, the extension will make a one time check to see if that URL matches any Contact's Websites in Crelate.  When browsing profiles, just take a quick glance to the extension icon and see if it turns Green and that's it.  Further, contacts that are created from the Chrome Extension will save a record of the source website that it came from, but it if you manually add websites to candidate's profile in Crelate, those will work too. Finally, as candidates update their online profiles you can also update their information using the Chrome Extension–with just one click.
Crelate is excited to build features like the Chrome Extension to help recruiters have more time for personal interaction and assisting in "aligning the right talent, with the right opportunity, at the right time."
Filed under: Crelate Updates