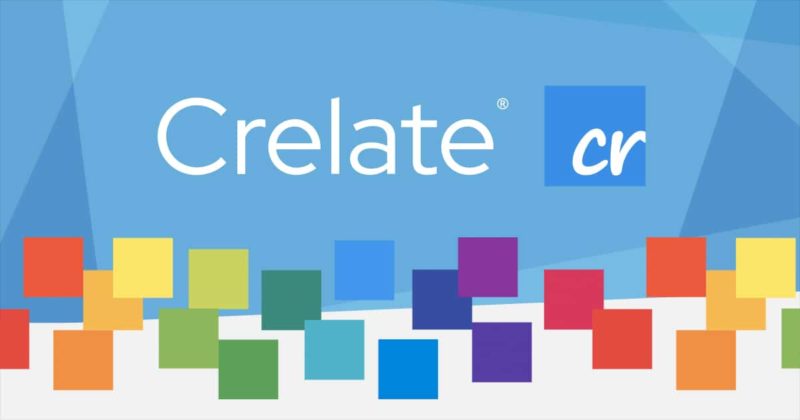 Premium Job Board Integration – Dice & Career-Builder
Crelate Talent is constantly evolving, with new features being added in every release. In an effort to improve our customers' job posting visibility, we have added features such as the public-facing Portal and then linked it to both free and paid job syndication services. Even now, when you publish your job to the Portal, syndicators such as Indeed and SimplyHired are indexing and listing these same jobs on their sites. This broadens your job posting's reach immensely. In addition to the aforementioned free syndicators, Crelate also offers sponsored postings. While these cost money, they also improve visibility of your posting on the boards you sponsor with. In most cases, purchasing a sponsored posting will result in increased traffic not just to the posting on your Portal, but then the Portal itself, which consequently increases visibility for all your jobs. In a recent release, we added support for Dice and in an upcoming release we will also add CareerBuilder. These are both sponsored boards, and both attract millions of candidates every month.
Dice Integration
Dice offers three different ways to sponsor a job posting. The first is a standard sponsored posting, while the second a premium posting which increases that post's visibility.
Another way to post to Dice is by negotiating a slot posting rate with Dice and using the username and password you obtain from their sales representative inside Crelate to enable posting from within with ease. If you choose to go this route, keep in mind that mixing and matching custom posts and Crelate posts will not work due to how the Dice system is set up. Posting to Dice using a Membership account is done just like posting to any other job board – via the Sponsored Postings dialog. However, before you're able to select this option in the dialog, you must first fill out your username and password in Crelate's Portal Settings area.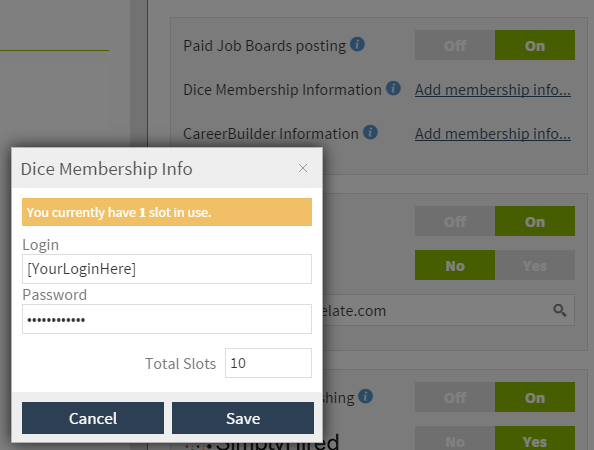 Although not required, filling out the total number of slots will allow you to keep track of how many slots you have remaining.

CareerBuilder Integration (Coming soon)
While Dice integration is live and ready to be used right now, CareerBuilder is currently in Quality Assurance testing and should be available in the next release of Crelate Talent (January 2015). CareerBuilder offers sponsored postings in one flavor only, but the price will vary based on what you are able to negotiate with them.

CareerBuilder also requires you to enter the Vendor ID you acquire from their sales representatives in order to work in Crelate, and that feature can also be found in Portal Settings, right below Dice.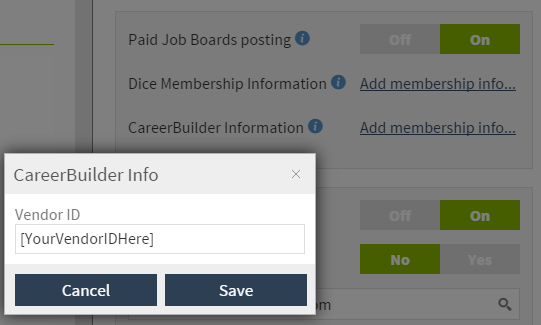 Once you have this information available, the tile pictured above will display in the Sponsored Postings dialog and you will be able to post to CareerBuilder as well.
Removing and Updating
Both Dice Membership and CareerBuilder have the option to remove posts if need be. You can accomplish this in several different ways: – By closing the job – By deleting the job – By selecting Remove button in the Sponsored Posting area of the job's Portal properties

Updating posts is a bit trickier with Dice, as their system does not have an "update" directive. To update a post on Dice, you must first update it in Crelate, then remove it from Dice, and finally re-add it to Dice. Alternatively you may do the same in the Dice control panel. Updating purchased Dice postings is not possible within Crelate at this time. Updating CareerBuilder postings requires no additional interaction with any systems beyond simply updating your job's details in Crelate as you would normally.
More to come…
We have been hard at work sealing partnership deals with job syndicators in an effort to bring you these great features. While we started with just two, free boards in EA1, in just six months Crelate Talent expanded to give you fifteen different ways to make your jobs seen. If this kind of growth excites you and if you want to see more features like this one, give us a call and setup a demo presentation today! 
Filed under: Crelate Updates