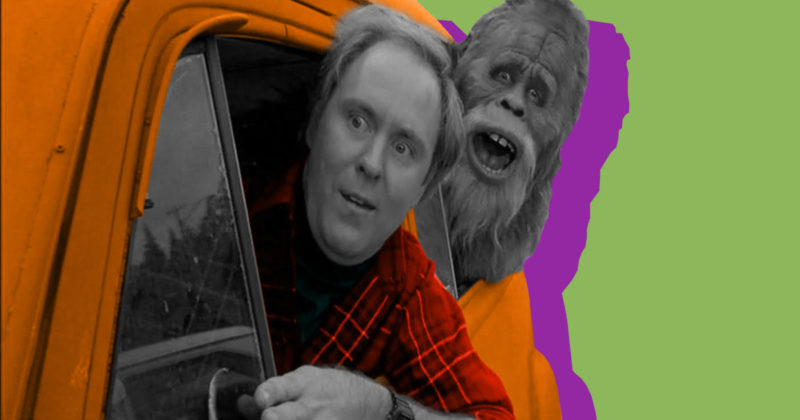 If you love something, let it go.
And when one of your staffing agency's employees is offered a permanent position with a client, it's 100% appropriate to celebrate with a fist-pump.
If your client wants to convert your worker, it means you chose the right person for the assignment and engineered a great fit. (Plus, you make money on the conversion fee. Booyah.)
And if you help make the transition a smooth one – for your staffer and your client – it'll likely increase the odds that your client will want to work with your agency again.
In order to do that, it's important to think through the transition to make sure:
Your client understands and accepts the buyout or conversion process, starting on your employee's first day. (Be sure to include your temp-to-perm agreement or conversion fee language in your client contracts.)
Your former employee is prepared for their new full-time role and is qualified to perform it, via new hire orientation or similar.
Benefits of Temp-to-Perm
Ongoing concerns related to COVID-19 – from getting sick to finding childcare – and financial support from corresponding government stimulus checks have many Americans questioning whether they want to return to work.
For these workers, temp-to-perm jobs might be exactly what they need to dip a toe back into the labor market.
For employers, temporary employees – especially when hired via a staffing agency – help their business hire skilled workers without the effort and costs associated with recruiting and hiring permanent employees and adding them to payroll, costs including hiring, firing, unemployment, workers' compensation, and other benefits. Hiring temps also helps employers quickly fill openings caused by seasonal demand without overstaffing for the long run, and provides a modicum of insurance against overstaffing in an uncertain economy.
Temp-to-perm jobs also allow employers to perform a 'working interview' with employees to determine if they're right for the role and company before committing to a full-time hire.
Lastly, for staffing agencies, when a contract placement converts to a full-time employee, you've earned money from the assignment and the permanent placement!
The Temp-to-Perm Conversion Fee
As more companies are making temp workers part of their workforce strategy, more companies are hiring candidates on a temp-to-perm basis, and many of these are first employed on assignment by staffing agencies.
And these agencies are succeeding with this model because they begin the client relationship with the mutual understanding that if one of their workers is hired full-time, the agency will be paid a contract conversion fee. This fee helps the staffing agency recover the cost of recruiting a replacement temporary worker, and it covers the gross margin that the now-departed temporary employee will not be generating because they are no longer on assignment.
For staffing agencies, it's imperative to include language in your contracts to protect your temp-to-perm fees; Make sure every contract placement has a conversion-fee clause in your Client Services Agreement. There should also be a "Non-Competition/Non-Solicitation" clause in the Employment Agreement to protect your temp-to-hire conversion fee by not allowing the candidate to go to work as a direct hire employee without your approval.
In many cases, the temp-to-perm conversion fee is set at a percentage of the contractor's first-year compensation. However, it's common for agencies and their clients to agree to a prorated percentage of the standard placement fee, meaning the longer a worker stays on assignment with the client, the lower the fee.
All that said, as with any employment contract, you should expect a negotiation.
Ensuring a Smooth Conversion from Temporary Employee to Permanent
Once the conversion fee has been agreed to, eve though they're no longer your employee, it's important that your contract worker maintains their sterling performance after they become a full-time employee to preserve your client's trust. And to increase the odds that there's no impact on the quality of their work, you can take a couple of helpful steps, including:
Ensure your worker's full-time salary is commensurate with what they were making while employed with your agency. If the salary needs to be reduced to account for other benefits now provided as a full-time worker – healthcare, 401k, etc. – it's important to communicate the value of those benefits. This will preserve the worker's trust in your client and your agency.
Confirm with your client to make sure your worker is qualified for their full-time role, possesses any requisite certifications and has passed any necessary background checks. This will help avoid any unpleasant surprises in their first few days employed by your client.
Offboard and onboard your now former-employee following onboarding best practices.
Temp-to-Perm: A Win-Win-Win
When a temporary employee on assignment from your staffing agency becomes a permanent employee of your client, everybody wins.
The worker wins by landing a full-time job. The client wins by hiring an employee they've had a chance to vet via an "extended interview." And you win by impressing your client with the quality of your placements… and you receive a nice little conversion fee to boot.
By taking the above steps, you can help ensure a smooth transition and improve the odds of additional temp-to-perm placements in the future.
For tips on filling your talent pipeline with outstanding, qualified candidates for the right opportunities at the right time, download our free eBook, How to Build a Proactive Recruiting Strategy.
Filed under: Staffing Agency Management
Tagged with: recruiting, staffing, staffing agency management