You know it. You love it. And now, it's better than ever.
Crelate Recruit has been strengthening client relationships, managing applicant lifecycles, driving recruiting processes, and continually measuring recruiting success for nearly a decade.
Built for recruiters, by recruiters, Recruit's award-winning, all-in-one Recruiting CRM and Applicant Tracking System is now used by more than 1,500 recruiting agencies and solo-recruiters across the country.
And with the launch of Crelate Omni™, we've added powerful new elements and components to make our recruiter-first talent platform even easier, more flexible, more scalable, and more powerful than ever. All while preserving the familiar, seamless workflow our customers know and love.
What's Included in Crelate Recruit?
Applicant Tracking System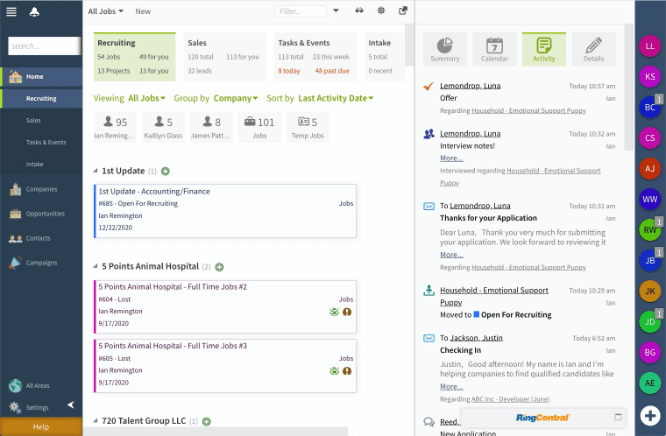 An Applicant Tracking System (ATS) that manages the entire applicant lifecycle, automates administrative recruiting tasks, tracks engagement and correspondence, provides a searchable candidate database, and frees you up for what you do best: building stronger relationships with clients and candidates.
Customer Relationship Management
Customer Relationship Management (CRM) software that integrates purpose-built tools to track new business pursuits, won reqs, and client relationships, all side by side with every other facet of your recruiting.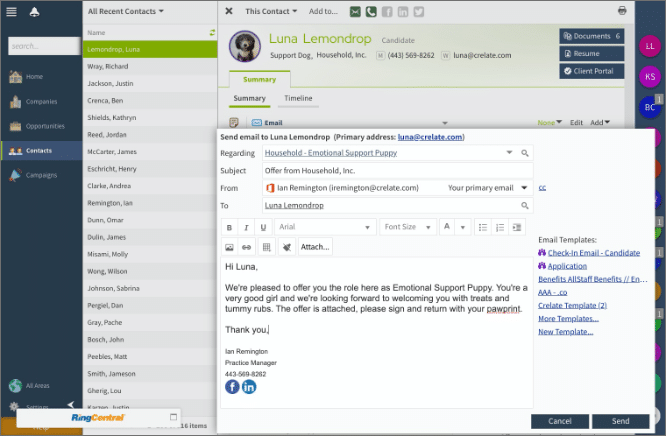 Candidate Relationship Management
Candidate Relationship Management software that helps drive your recruiting process, with integrated communication tools, automated high-volume communication, and communication effectiveness measurement.
Client Portal
Our 'Client Portal,' which allows recruiters and staffing agencies to communicate with clients via automated real-time alerts and record all client interactions and feedback regarding candidates in one centralized, easily accessible location.
Jobs Portal
Our customizable, SEO-optimized and easily embeddable jobs portal, which lets you market open positions right on your website in a style that aligns perfectly with your organization's look and feel.
Candidate Sourcing Tools
Candidate sourcing tools like an embeddable job board for your website, advanced Boolean search, Chrome extensions for improved one-click sourcing from any website, and native job board integrations for leading online job boards line Indeed, CareerBuilder, ZipRecruiter, Monster, and more.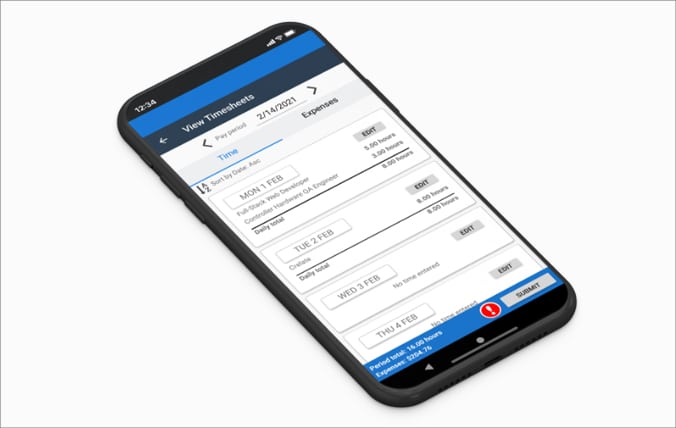 Crelate 'Connector' Mobile App
An updated Crelate Mobile app, which makes it fast and easy to communicate with candidates and clients, record important information, and complete other crucial tasks on the road.
Integrated Email and Text
Integrated email and text messaging functionality that allows you to send emails, schedule meetings, sync your calendar, track conversations, search through threads, and email or text contacts from your dashboard without losing any functionality.
Recruiting Analytics
Integrated and flexible reporting tools that provide insight into every part of your sales, recruitment, and delivery process.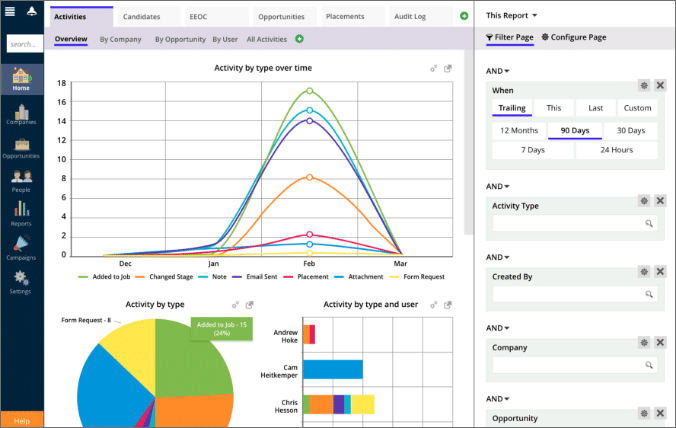 Crelate Recruit – Everything You Need to Close New Business and Recruit Great Candidates
Crelate recruit is a recruiter-first talent platform that is easy, flexible, scalable, and powerful enough for everyone from the one-person big billers of the world, to the largest and most sophisticated of firms. 
From candidate and client communication, to relationship management, to performance tracking and analysis, the new Recruit adds power, functionality, and flexibility within the same intuitive, easy to use interface.
Learn more about Crelate Recruit on the product page.
And if you're ready to see how Recruit can help you close new business, recruit great candidates, and make more placements, book time with a Crelate product expert now.
Filed under: Applicant Tracking, Crelate Updates, Relationship Management Software
Tagged with: Recruiters, recruiting, recruiting agency, recruiting crm