The data you need to measure recruiting success and make data-driven business decisions.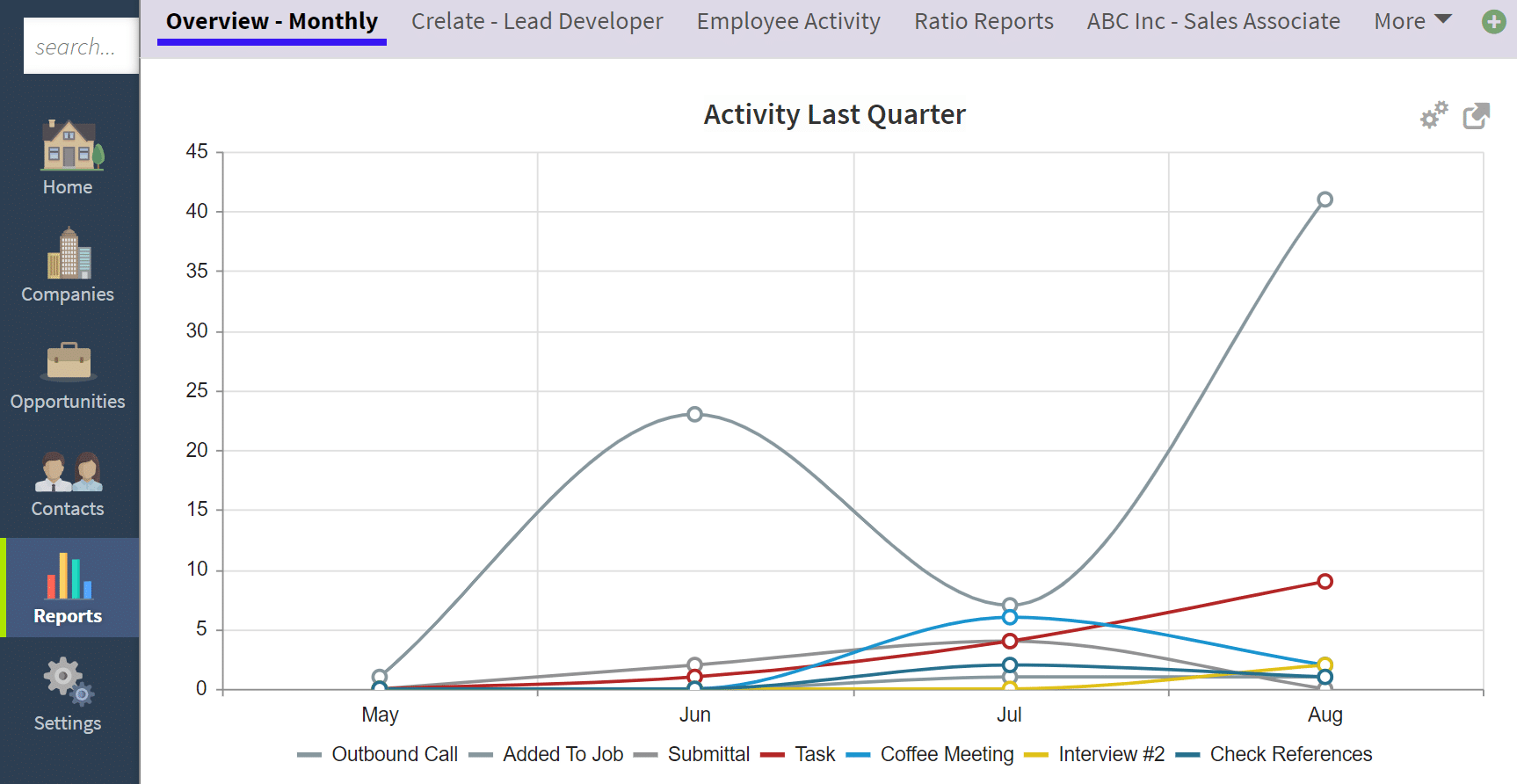 Demonstrate Value with Recruiting Analytics
You're building relationships with candidates so you can fill job vacancies for your clients. You don't have unlimited time to demonstrate the success of your work. Crelate Talent is packed with recruiting analytics and reporting tools to quantify the work you do on a daily basis. Business and Enterprise users get advanced analytics capabilities, with an option to customize reports based on any field in Crelate Talent. 
Visualize Your Recruiting Data 
Build your own Crelate Reports dashboard with the recruiting analytics you need.
Get a quick talent pipeline overview

Measure activity over time by an individual, team, client, project, or opportunity

Generate EEOC reports with the click of a button

Export reports and share them with colleagues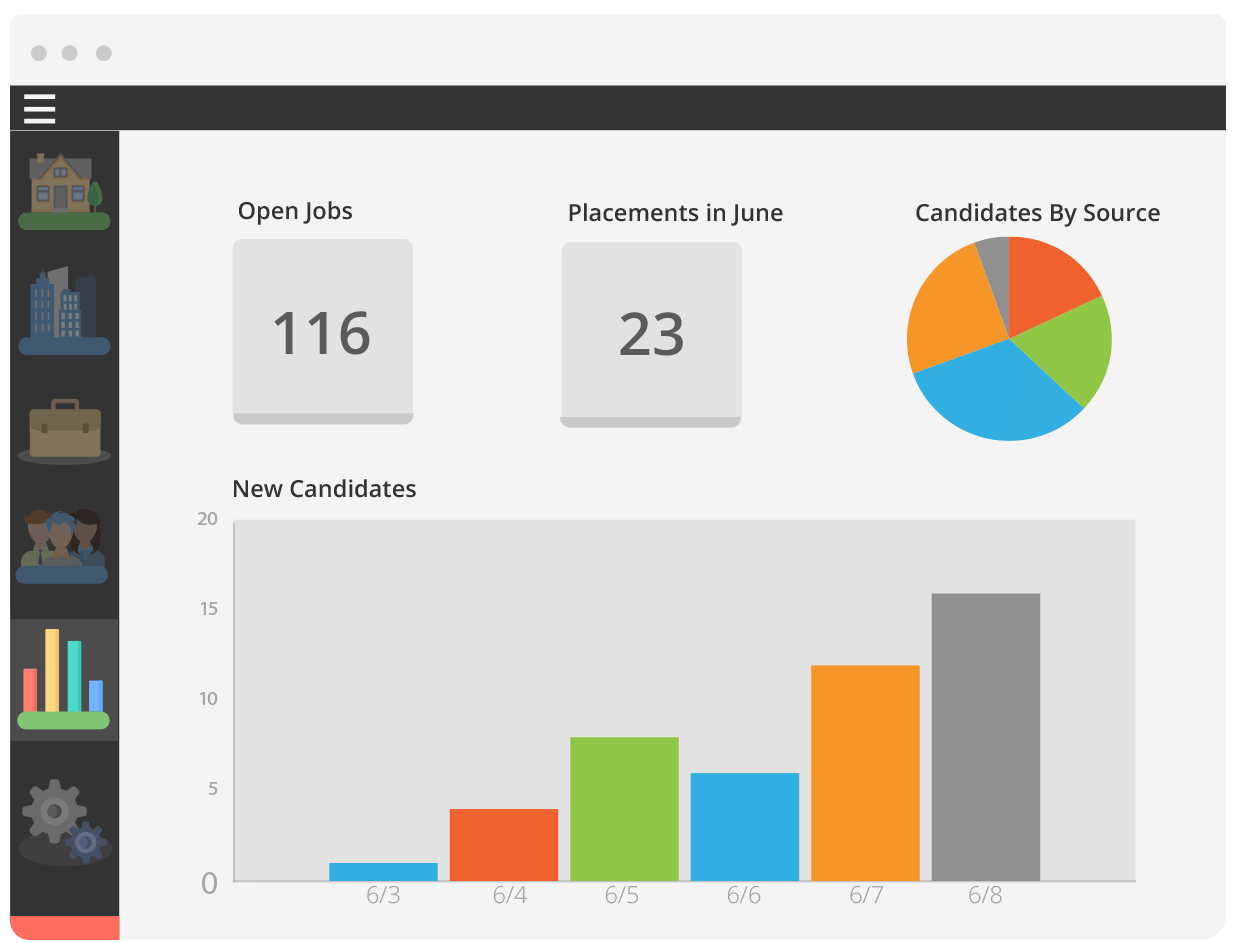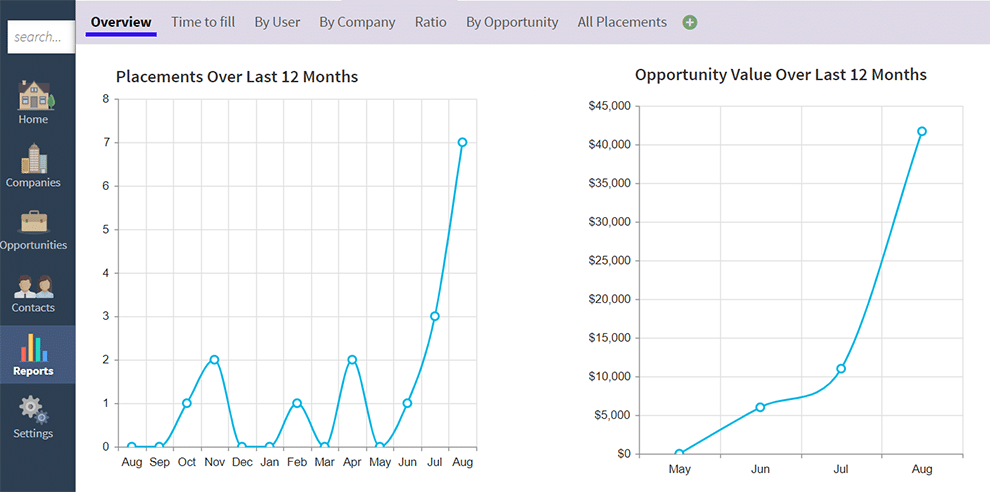 Make Informed Business Decisions
Create, schedule, and share reports to understand the performance of your recruiting efforts. Prove that investments are seeing returns, back up your decision-making with data, or discover opportunities to improve your recruiting process.
Basic Crelate reporting tools come with every Crelate subscription. 
Answer Important Questions
Crelate Talent offers a wide range of reporting capabilities that allow users to filter, measure and understand key recruiting metrics such as:
Where are the best candidates coming from?

Are there any bottlenecks in my recruiting workflow?

How many interactions take place on average before a placement is made? 

What is my time-to-fill rate?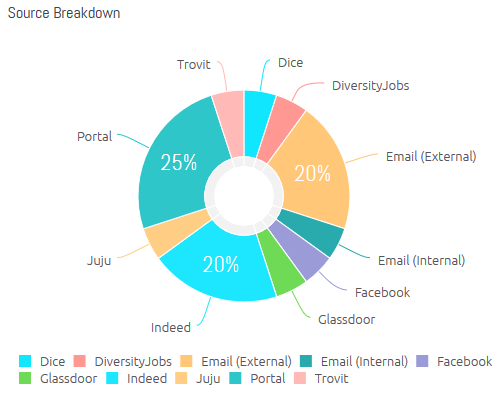 FLEXIBLE, MODERN, PERSONAL CRELATE TALENT SOLUTIONS