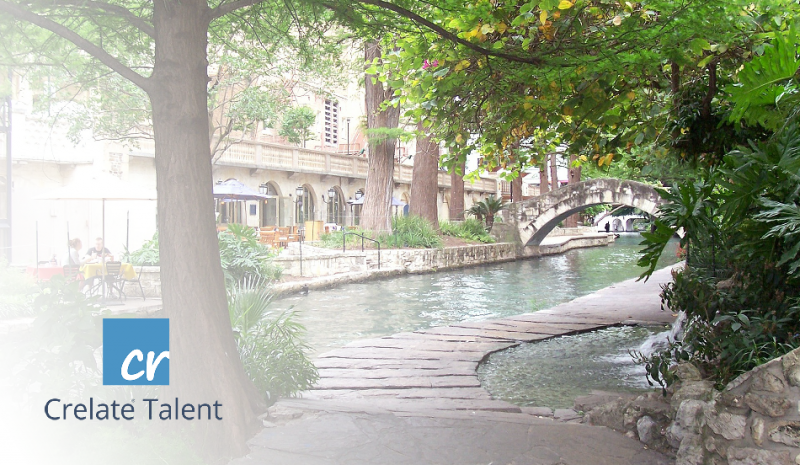 Recruiting professionals at the NAPS 2019 conference will learn how to use one system to accelerate the hiring process from job opening to candidate placement. 
Crelate is looking forward to connecting with everyone at the upcoming NAPS conference September 22-24 in San Antonio. Members of the Crelate team will attend to learn about emerging recruiting trends from industry leaders, as well as share Crelate's latest technology advancements built specifically for recruiting professionals.
Crelate CEO, Aaron Elder, will be present alongside members of the Crelate Customer Success team to give demonstrations of the industry's fastest recruiting software during exposition hours in booth 19. The team will demonstrate how staffing and recruiting professionals can easily manage and automate processes to drive better business outcomes using integrated capabilities such as:
Calling and texting from Crelate Talent with direct RingCentral Integration
Recruitment marketing email campaign builder that tracks opens and clicks
Mobile recruiting (including texting and calling) with the Crelate Connector app
Free and sponsored job board distribution
Conference attendees are encouraged to visit the Crelate booth to participate in a charitable cause by selecting a talent-focused organization for Crelate to donate to. Participants can contribute by placing a business card in a chosen jar representative of a non-profit organization working to grow the global talent network.
The NAPS Annual conference is a 3-day event where recruiting professionals have an opportunity to learn best practices and how they can expand their professional networks with over 25 different keynote and breakout sessions. Exhibitors and sponsors will have dedicated time to showcase products and services in front of hundreds of decision makers who want to learn more about how they can grow their businesses.
About Crelate
Crelate Talent is a unified Recruiting CRM and Applicant Tracking Solution that helps agency recruiters accelerate the hiring process from job opening to candidate placement, while automatically tracking engagement and interactions along the way. Over 1,000 recruiting teams use Crelate to communicate with candidates, collaborate with colleagues, schedule meetings, track applicants, build talent pipelines, and measure recruiting performance. Crelate Talent is designed to scale with solutions for small, mid-sized, and enterprise recruiting agencies. Schedule a demo to learn how Crelate helps recruiters hire more efficiently and effectively.
About NAPS
Since 1961, NAPS has been a leading industry educator in the United States. As the oldest association representing the search, recruiting and staffing industry, NAPS offers the longest and most comprehensive history of professional credentialing in the industry. NAPS continues to maintain the esteemed position as the industry educator through its certification program, continuing education initiatives, monthly Lunch & Learn webinars, eNewsletters and its annual conference. For more information on NAPS, visit http://www.naps360.org
Filed under: Crelate Updates