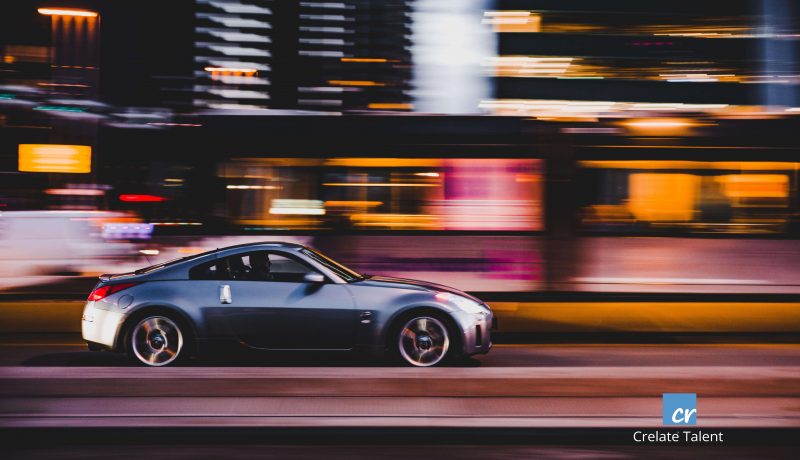 Where The Rubber Meets The Road
Growing A Recruiting Business With Crelate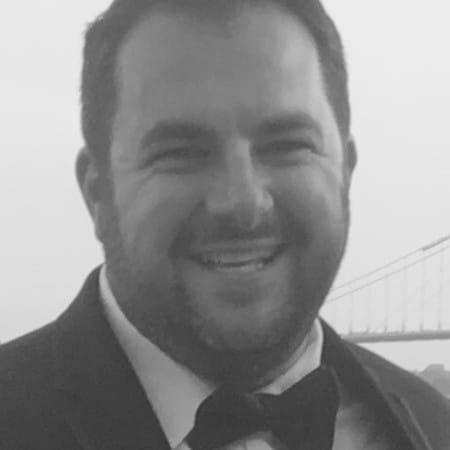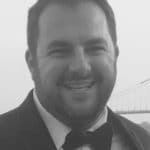 Quick Facts:
Automotive Industry Professional for 10 years
Founded Tire Talent in 2013
Founded ChainedWolf Recruiting in 2016
Team of 4 recruiters
Crelate User For 1 Year
Mike Cioffi
Founder, TireTalent
A no-nonsense professional who has spent his entire career in the automotive industry, Mike Cioffi knows what automotive enterprises need. More often than not, they need specialized talent.
Unfortunately, he had trouble finding suitable talent and agencies who understood his need. This gap, he quickly realized, was a wide-ranging one that extended to the entire automotive industry. There was no focused recruitment agency that they could utilize.
He saw an opportunity to leverage his existing experience to provide a desperately needed service. TireTalent was born as a one-man shop focusing solely on solving that talent gap.
As essentially the first in the tire recruitment industry, he had to forge his own path but continuously looked to examples in the recruitment industry to make him and his business more effective.
What made a successful recruiter and agency? The process and the ATS. They needed to work in harmony and they needed to scale. He nailed his process down but his initial applicant tracking system just a Google Doc.
While it worked for one person at a small scale, keeping track of candidate information on a document would not scale as he gained more candidates and positions to fill, let alone adding new recruiters. He wanted to grow his company and wanted his process to be sustainable. He needed a better solution than Google Docs – and quickly.
He began researching a variety of applicant tracking systems and tested out a total of 6 – from bare-bones databases to enterprise-scale talent management suites. "I didn't need a Ferrari," Mike said laughing, but he also needed something more than a bicycle. He was looking for an ATS that allowed flexible growth and an intuitive system that didn't get in the way of his flow. Once he tested Crelate, he knew it was perfect for him and his growing agency.
"Google docs was great for a one-man team. But I needed a solution that would scale with my growth. I needed an ATS that was user friendly and just worked."
With minimal training, he was able to immediately understand how Crelate worked. The drag and drop interface was intuitive, and most importantly, Crelate allowed him to use his own process.
"We built our business by following industry best practices. We want results, not red tape. Our internal process was how we built our success, and it was important that we could keep it."
With Crelate's total customizability and intuitiveness, he was able to instantly be productive by easily bring his workflow into Crelate with minimal hassle. Another principle concern was the learning curve. Of the 6 applicant tracking systems he tried, the majority just didn't have an intuitive layout and would require many hours to train new employees on the software itself. He would already need time to prepare new employees for TireTalent's workflow, but needing to spend a lot of extra time on software training as well was a deal breaker.
"We bring on a new recruiter and they just get it."
His experience with Crelate? "It's been great. We bring on a new recruiter and they just get it. We spend time explaining our process and not the software. They become immediately productive and easily follow our workflows that we laid out in Crelate."
Crelate's drag and drop workflows are effortless to grasp, immensely customizable, and are the best way to visualize pipelines. Now, Mike is able to scale his business as rapidly as he wants without having to worry about training overhead. And if he or his team ever need additional training, Crelate offers free weekly training seminars for both users and administrators that are recorded and shared, freeing up his team to focus on making placements rather than learning how to use the system.
Their candidate database has grown rapidly too. TireTalent has been able to post to numerous free and paid job boards with one click right from the app. Additionally, they now have their own custom career portal thanks to Crelate so they drive candidates directly to their website.
While robustness is important, making sure the candidates are actually discover-able once in the database is even more so. If you have a ton of data but can't find it again, it's useless. Crelate offers advanced internal search, custom tagging, custom views, and so much more so that you can immediately find that perfect candidate. Crelate also offers in depth reporting on your pipelines, so you can gain deep insight into your database and your successes with tailored reports available right out of the box.
"We are about 5 times more productive than we were a year ago. Being able to slice and dice our database and find that perfect candidate in only a couple of clicks is huge." Using Crelate's Recruiting CRM, they are able to easily benchmark their performance against the recruitment industry as a whole and make sure they are meeting and beating the average for time-to-placement.
"We're about 5x more productive than we were a year ago. Being able to slice and dice our database and find that perfect candidate in only a couple of clicks is huge."
Even better, Crelate has dramatically reduced the amount of time they spend on administrative functions so they can focus solely on the most important thing – building relationships and making hires.
"My clients are immensely satisfied with both the candidates we produce and the attention we can give to them. If we had to make the choice over, we'd go with Crelate again and again without a doubt."
Filed under: Crelate Updates, Recruiting Tips