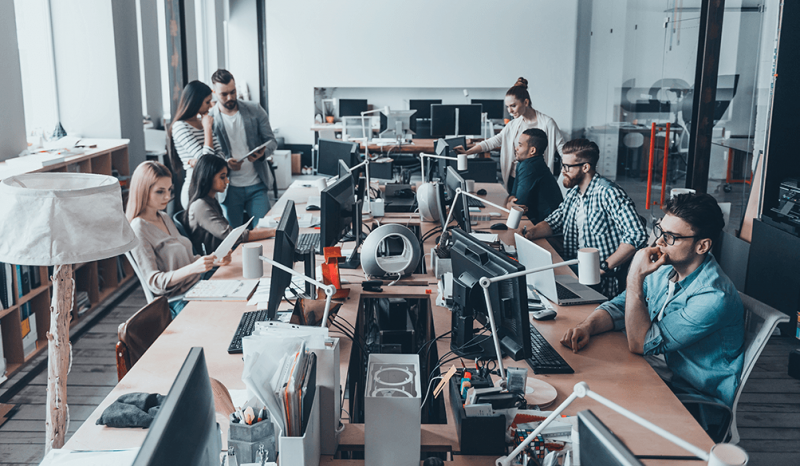 The last time the national unemployment rate was this low, Neil Armstrong and his Apollo 11 team were prepping for the first lunar mission. While it's great to see so many people gainfully employed, the low unemployment rate creates considerable challenges for companies looking to hire talent. Low unemployment directly lowers the size of applicant pools, shifts the negotiating leverage to the candidate's side of the table, and impacts the security of your employee retention.
Hiring in any market presents difficulties, but the shrunken applicant pools that companies face today require a more proactive and dedicated recruiting strategy.
Here are some tips on overcoming the low unemployment rate in your pursuit for acquiring the best industry talent.
Make the Candidate Experience Easy
The candidates that you're recruiting are in communication with other recruiters and hiring managers. Talent is hard to come by in this market, so the best candidates are regularly being contacted and approached with opportunities. To stick out from the pack, make the candidate experience as easy as possible for them.
Try to limit the number of hurdles candidates need to cross during your recruitment process. Or at least delay the time-intensive elements until later in the process. It also helps to make communication convenient for their busy schedules. Instead of having them meet you for a preliminary interview, do a video chat or phone call at a time that works for them. Better yet, instead of calling and emailing them while they're at work, send them a text message.
The more natural the process is for the candidate, the better your chances are at getting them interested in the opportunity.
Don't Forget the Perks
While compensation will almost always be the most critical draw, candidates are also motivated by the other elements of their employment package. When being wooed by a few different companies, the perks might decide where a sought-after candidate chooses to work.
You'll want to get creative with the perks you offer. The traditional 401(k) offerings and strong health insurance are always appealing, but so too are the perks that have less effect on your bottom line such as flexible work schedules, work-from-home availability, and fitness club reimbursement.
Lower the Bar
Recruiters and hiring managers enter a hiring process with the goal of hiring the perfect candidate. But sometimes that isn't always possible. The talent market is thin, and you can't sit around with an open job for months and months, waiting for the complete package to come walking through the door.
During periods of low unemployment, you'll want to lower both your candidate expectations and the qualification requirements for your open position. If, in a typical market, the role you're filling requires seven years of experience, accept applications with only three to five. If the role requires proficiency in four systems, consider someone with only two or three and set aside time and budget to develop the proficiencies internally.
When recruiting candidates with slightly-less experience than you're hoping for, make sure to evaluate their potential. If they show a strong desire and ability to grow and learn quickly, you can get them up-to-speed through training.
Utilize a Recruiting CRM
With low unemployment creating a more challenging recruiting landscape, you'll want to have recruiting software that enables you to recruit smarter and faster. Instead of losing time flipping between spreadsheets, resumes, and your CRM, utilize a user-friendly and highly-intuitive tool like the recruiting CRM from Crelate.
Filed under: Recruiting Tips