The data you need to measure recruiting success and make data-driven business decisions.
One of Crelate's most powerful features – fully customizable reports 
Customizable report dashboards
Create charts and reports on any field that is available in Crelate
Dive deep with Recruiting Analytic Reports – easily create converation ratio reports, time to fill reports, and more.
Your pipeline is so much more than your candidates. Make use of the wealth of information you generate to make better decisions and better understand your success.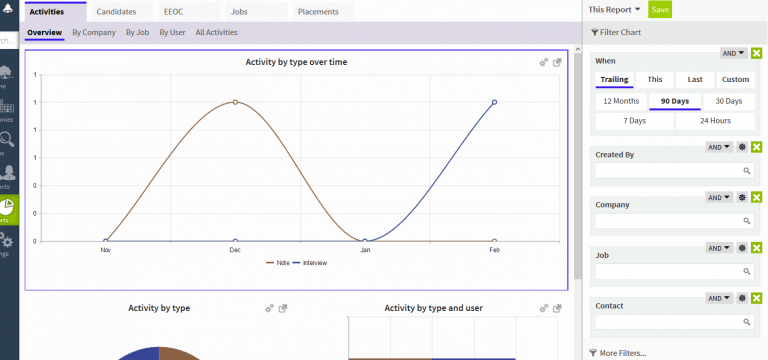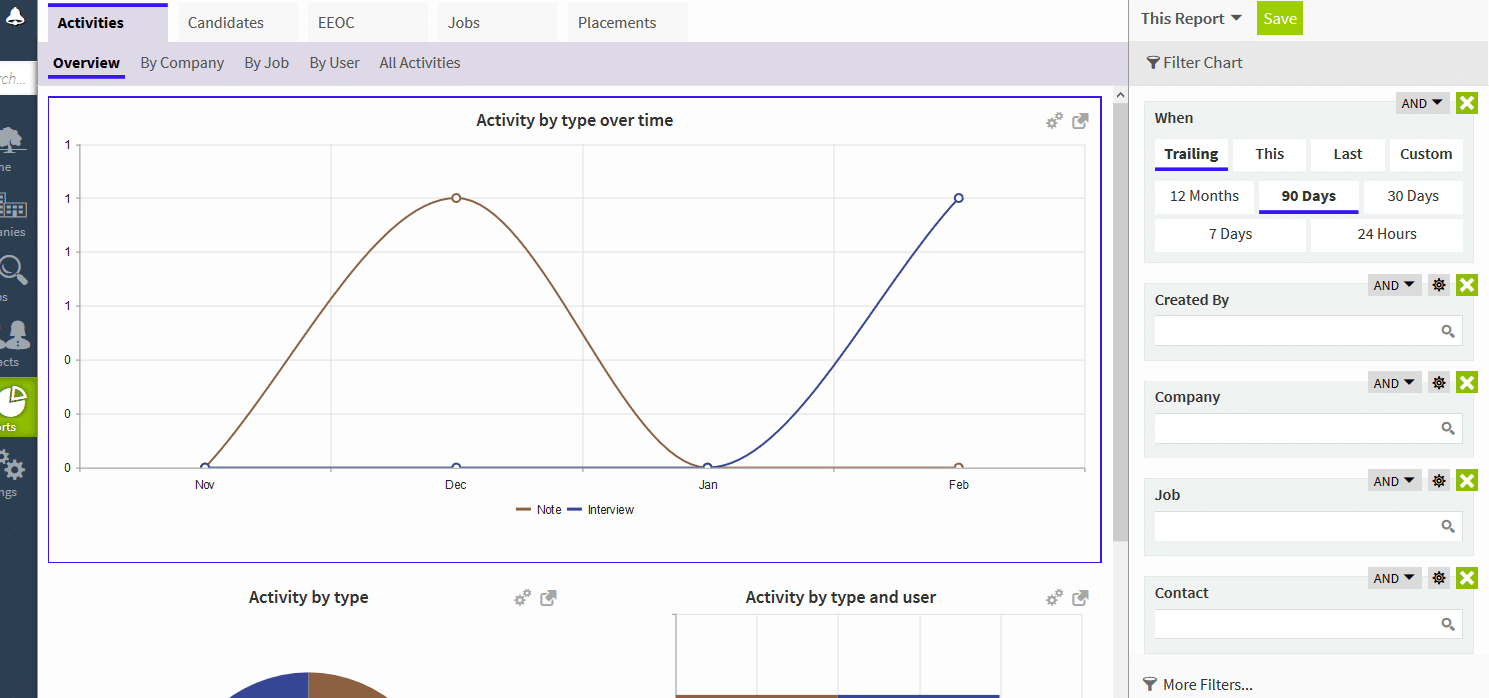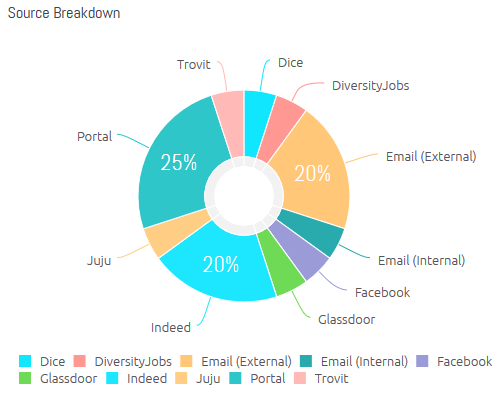 Crelate Talent offers a wide range of reporting capabilities that allow users to filter, measure and understand key recruiting metrics. Where are my candidates coming from? Where are they going? What customers and searches are taking generating the most activity? What are my users doing and for whom? A partial list of reports includes:
User activity over time, by client and job
Detailed activity breakdown by job
User and job activity breakdown
Top Users and jobs by Activity
Candidates by source over time
Candidates by workflow stage
Candidate Pipeline Report by Job
Keeping track of EEO information has never been easier. 
Generate EEOC reports with the click of a button
Add EEOC and OFCCP questionnaires at the end of your job postings on your portal and external job boards
Create seperate EEOC users to be fully compliant with federal law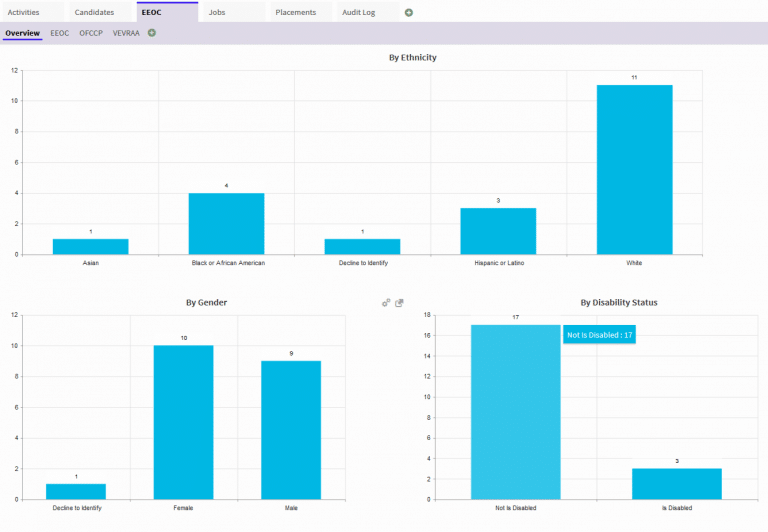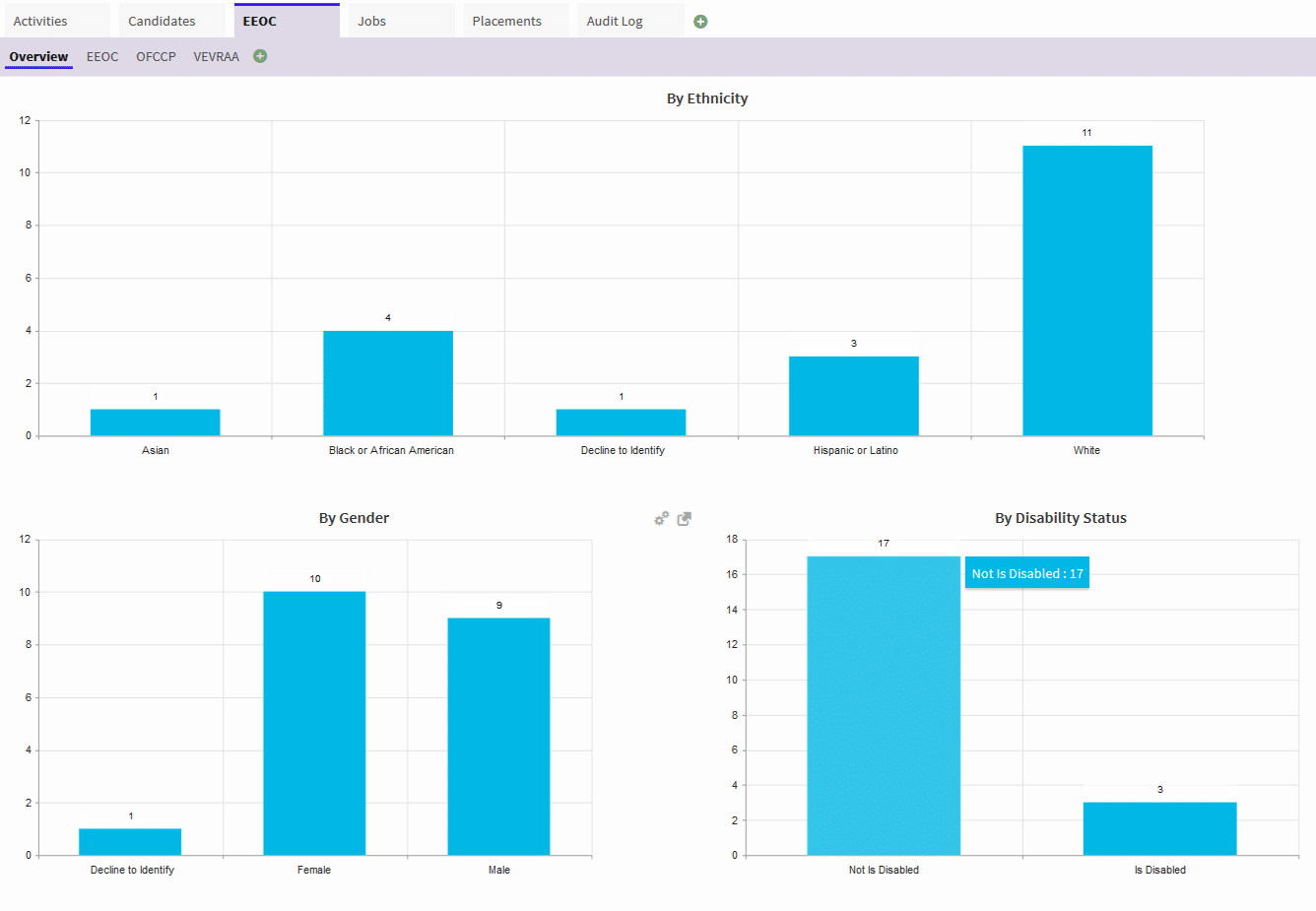 FLEXIBLE, MODERN, PERSONALCRELATE TALENT SOLUTIONS