Accelerate your entire recruiting process from job opening to candidate placement and everything in between. 
What Do the Best Applicant Tracking Systems Do?

 
The best applicant tracking system will
Manage entire applicant life cycles

Automate administrative recruiting tasks

Track engagement and correspondence 

Have a secure database hosting your data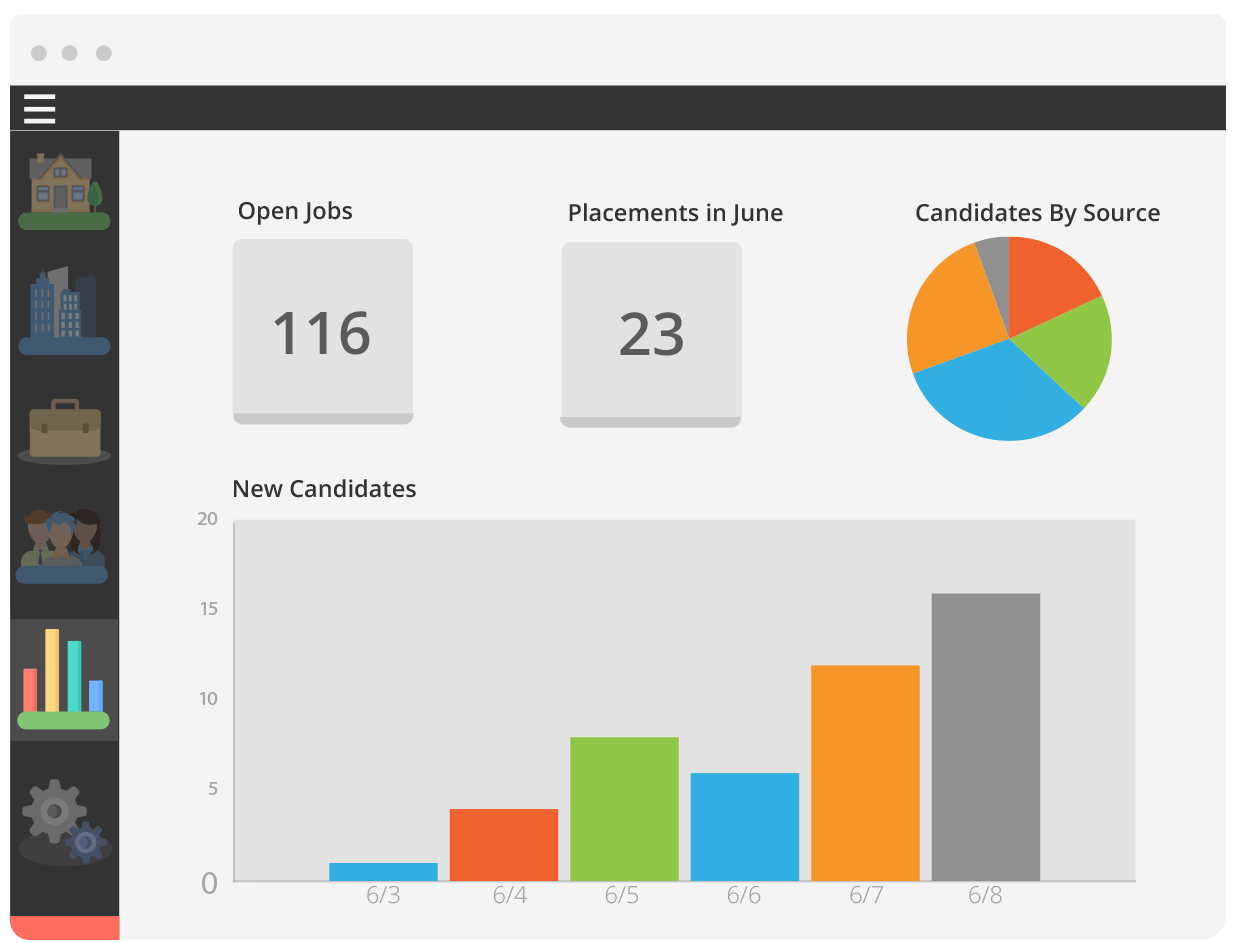 Recruiters are busy building relationships with people,


not tracking applicants.
Because a machine is busy tracking applicants. That machine is Crelate Talent.

How Does an ATS Organize Recruiting Data?
Crelate can be organized and customized to fit your recruiting workflow. Everything in Crelate is searchable with Boolean functionality, meaning you can combine search terms using quotes, AND, NOT, and OR.  
Tags: Tag applicants with skills, experience, source, or any other information that can be surfaced when searching

Activities: Track recruiting activities made for a candidate, job, opportunity, client and more

Notes: Need to make a quick note on a candidate, like they're currently open to new opportunities, this is the place for that!

Tasks: Organize your duties or collaborate with colleagues using Crelate tasks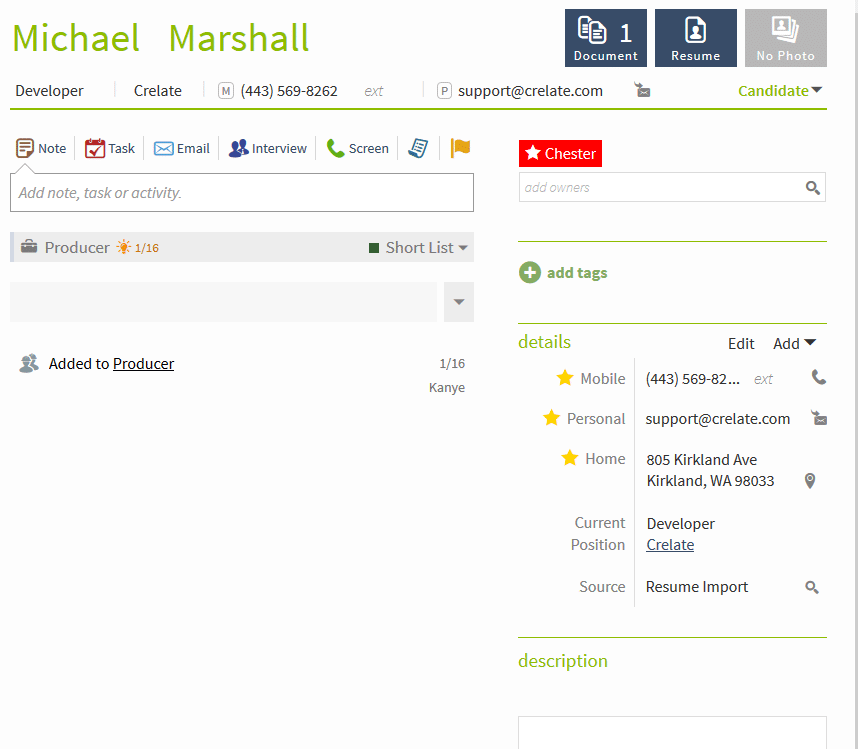 Drag and drop applicants through your recruiting workflow

. 
Crelate Talent can be customized to track applicants for any hiring process.

The Best ATS Grows With You
When you grow, Crelate grows with you. We're building the best ATS in the recruiting industry by focusing on: 
Being flexible; from product customization to pricing options
Investing in innovation and new functionality regularly 

Addressing customer suggestions and needs promptly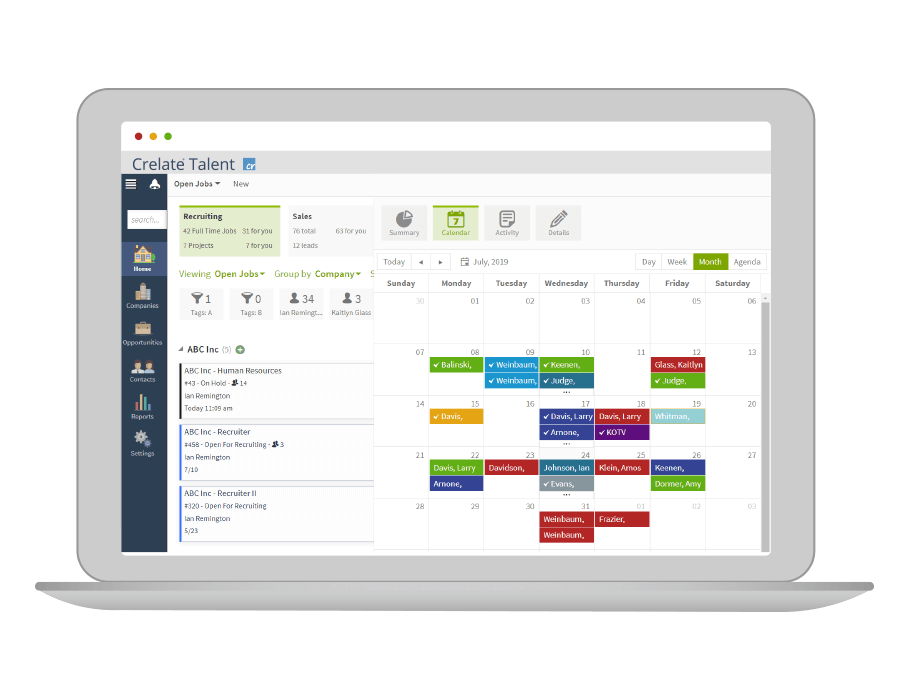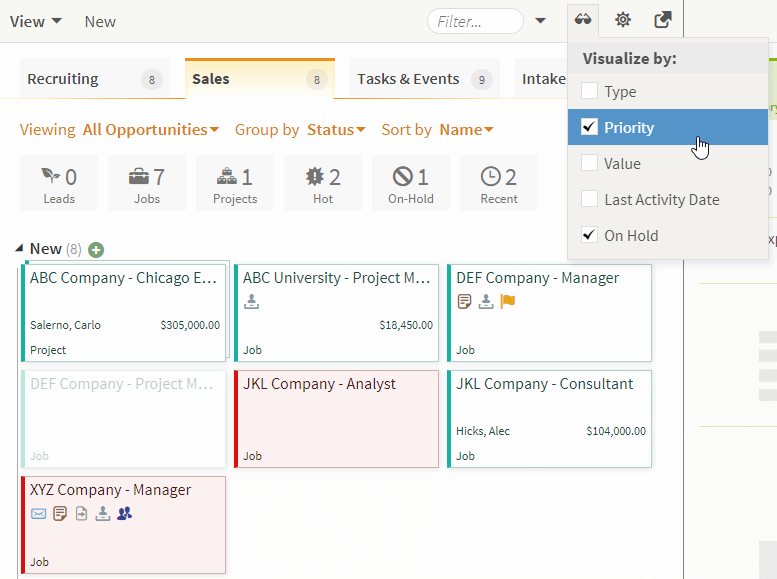 Applicant Data with Visualization Filters
Get a quick understanding of your applicant data with Crelate's visual dashboard and UI.
Set up to 20 different colors based on applicant and job data

Add gradients and tags to organize and track your applicants

Configure Crelate to automatically move applicant to different stages of your recruiting workflow when certain conditions are met 
Applicant Activity Stream
Crelate makes it simple to track all your interactions with applicants, hiring managers, and anyone else in your ATS.
Quickly view job, contact and company activity

Organize your data and activity 

Schedule activities and follow-up reminders

Pin important notes to the top

Mention another record in your notes to link the two or collaborate with a colleague

Change a phone screen into an interview with a few clicks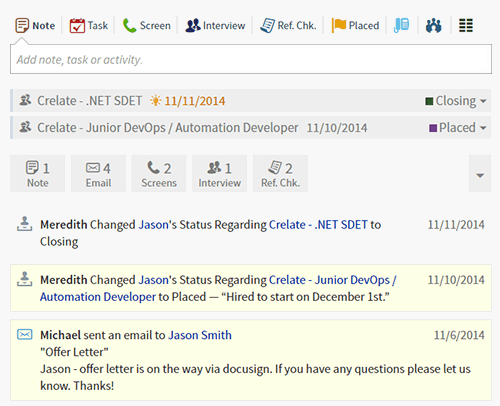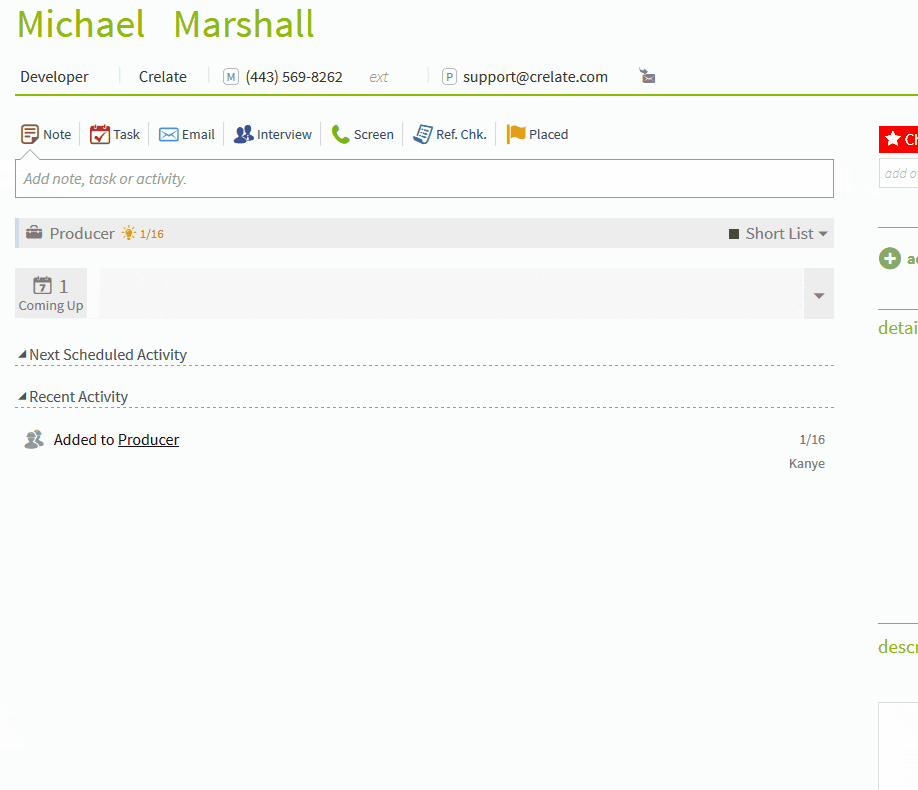 Some tasks are repeated for every applicant. Crelate Talent manages repetitive tasks with a recruiting workflow. When new applicant information enters the system, based on their data, Crelate Talent stores all the supporting information where it belongs in your recruiting workflow. And it's all configurable.
Assign tasks to yourself, to colleagues, or across the company

Get reminders in the app before tasks are due

Tasks are saved to applicant profiles so that everybody stays updated
Crelate comes with blazing fast full-text and relational search capabilities. Build simple or complex Boolean queries, search by tag, proximity across 10's of thousands of records in fractions of a second.
Backed by Enterprise-class search tools

Search across all records and documents at once

Save search criteria for future use, results update in real time

Easily take action on results, add them to jobs, static lists, emails and more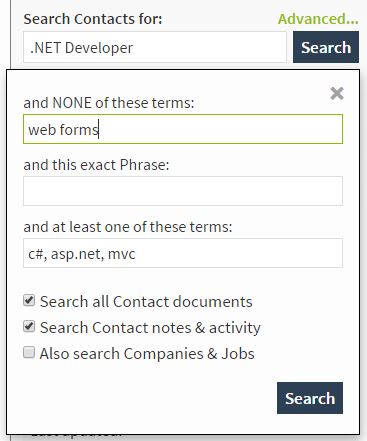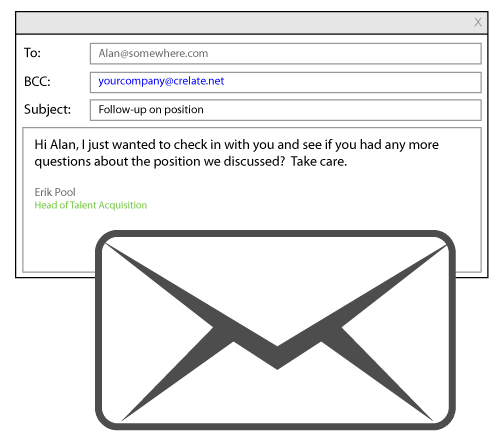 Applicant Tracking from Your Email
Connect Crelate Talent to your favorite email provider whether it's gmail, Outlook or something else!
Parse resumes and contacts to quickly add applicants to your system

Send bulk emails, create templates, and schedule email campaigns

View open rates and clicks on your emails

Send meeting invitations and sync your calendar
FLEXIBLE, MODERN, PERSONAL CRELATE TALENT SOLUTIONS