Crelate for
Recruiting Agencies
Sourcing, Tracking, and Candidate Management: All in One.
The best tools for agency recruiters — modern applicant tracking features to manage talent and the recruiting CRM functionality to develop more business opportunities.
Get your jobs out there and in front of potential hires.
Get your jobs published with included and automated syndication to free job boards. Or give your jobs a boost and sponsor them at discounted rates or make use of your CareerBuilder or Dice subscriptions with built-in integration.
Publish jobs automatically to free job boards and subscription sites with our built-in integrations.
Candidates apply directly to your own Job Portal to automatically create records of their information in Crelate.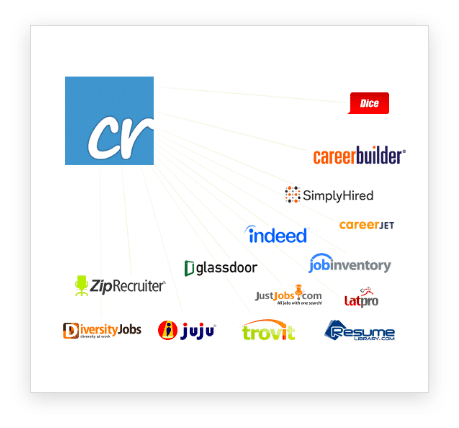 Track activity across your team.
Crelate makes it simple to track all your interactions with contacts. It takes only a few clicks to track a conversation you had with someone. Quickly enter just the information you need, so you can get back to building relationships.
Customizable activity types let you track what's important for your business
Pin important notes to the top of the contact, so everyone on your team can see what's important.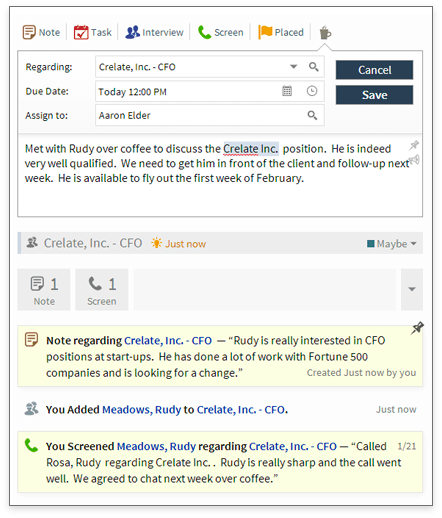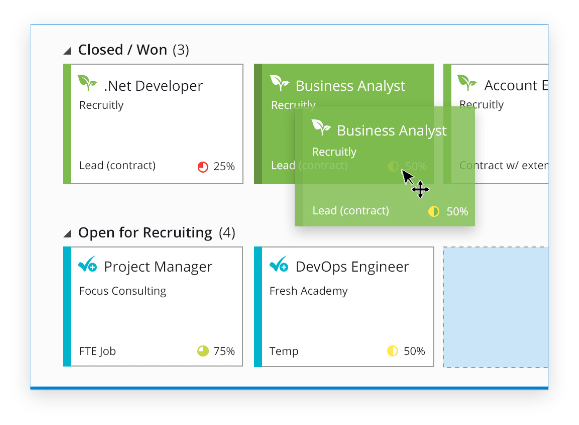 Customize your search workflow and the activities you track to work the way you do.
Visualize your applicants with colorful tiles you can simply drag and drop through your hiring workflow. It works as easily as sticky-notes on a whiteboard!
View the board the way you want. Small or large tiles, or as a list and with different grouping and sorting! See the latest status instantly using the activity stream.
You can easily see what is going on at a glance. Customize the board based on how you work your candidate pipeline.
Make the right decisions.
Selecting the perfect candidate is simple with a workflow that matches your process.
Kick off the onboarding process without sifting through emails.
Collect the appropriate documents, automatically email your onboarding or HR team, and get that candidate started.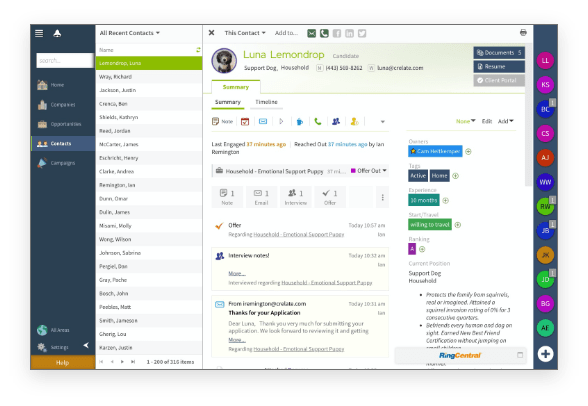 Recruiting agencies need a better solution than one-size-fits-all.
Our team works with you to find your perfect solution. We'll migrate your data and set up a workflow and environment that's custom to your needs.