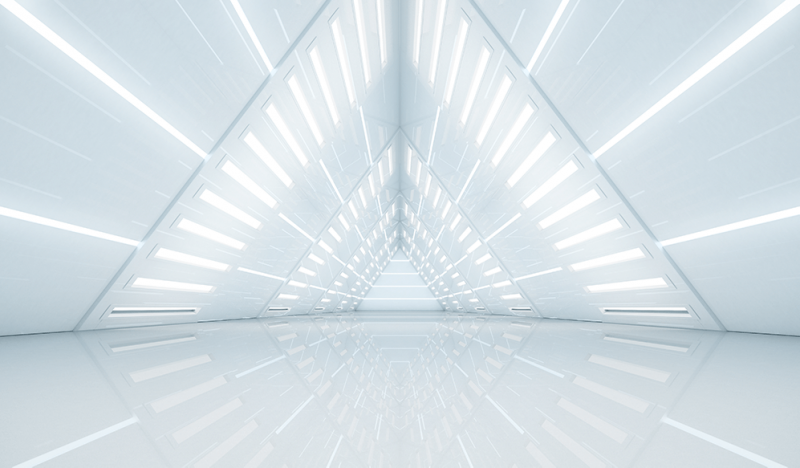 Using a combination of technical and social skills to get hired at your dream job or any job.
When we see a job listing that we're excited about, obviously WE know we encompass the skills needed for the job. But how do we convey that to the hiring manager making the decision? Below I share a combined list of skills that well-rounded candidates possess that will get you hired.
Every job posting online today asks for soft and hard skill sets. Soft skills encompass your emotional and social abilities while hard skills are more about technical job requirements.
Some job descriptions are stocked with buzzwords that are trendy in the recruitment industry. For a while, it seemed like the word passionate was mandatory in job descriptions. Let the job description tell you what skills are needed for the job. If you see the word passionate, it's because the hiring manager needs someone like that.
Of the typical requirements on a job description, there are a few standout skills that are in high demand right now and for the foreseeable future. By no means should you be an expert, but the more understanding you have of these skills and the overall purpose that they serve, the better position you'll be in to get the job you want.
Some are hard skills required across all industries to adapt to an increasingly digital world. Others are soft skills, in order to prosper within a company and successfully advance your career. Here is a collection of six skills that will get you hired in today's job market:
Hard Skills
While some of these skills may not be important for every position, they are skills that companies need and will be hiring a lot of people who have them.
Coding and Programming
There are a ton of coding languages out there for a range of uses, but whether you are a software developer or not, some knowledge of coding is very attractive to employers. Java and Python are two of the most common languages in the world, praised for their adaptability and simplicity.
Knowing Java and Python helps to understand the capabilities and requirements of any software development. I'm not saying you should become an expert and start building your own apps from scratch, but a base knowledge of their core functions will make you much more desirable to many hiring managers.
Blockchain
Companies of all sizes are starting to harness the data processing power of blockchain for much more than simply Bitcoin. According to Glassdoor, between 2017 and 2018, the number of blockchain jobs increased 300%, obviously a hot commodity.
The good news is there are numerous places you can pursue blockchain certifications during your downtime. No need to put your life on hold and head back to school, but it's still a hot skill that significantly boosts your chances of getting hired.
Data Analytics
Data Analytics get more advanced each day. But once a company has that data, how do they use it effectively? They need people with data analysis skills to inform good business decisions.
The prospect of numbers and math is enough to scare a lot of other people searching for jobs, but it doesn't have to be that way. Many powerful new tools allow people without a degree in mathematics to thrive in data analytics. It's all about how you use the data collected to show your success.
Soft Skills
Soft skills are universal. While there may not be formal certification process for many soft skills, it is critical that you fill out your toolbox and effectively show prospective employers what you can do. For them, many times, it's easier to hire for soft skills and train the rest later. Here are the best characteristics and personality traits to give yourself a head start.
Adaptability
Not only does adaptability mean you can handle whatever surprises a position can throw at you, but it also means you know how to apply your skills to a range of tasks and industries. Look at your arsenal of skills, how could you transfer them to a new industry and thrive? Employers want to see what you're capable of.
Adaptable employees are the ones who excel when projects go off the rails, or an unforeseen roadblock appears. They are autonomous and entrepreneurial, and most of all, they have another in-demand skill: problem-solving.
Critical Thinking and Problem Solving
If every job came with a step-by-step instruction guide and a guarantee that everything will go according to plan, anyone could succeed in any position. But that isn't how the real world works. Things go wrong, problems arise, and the need for critical thinking and problem-solving grows.
Companies want strong critical thinking skills because those employees don't need their hands held. They can roll up their sleeves and anticipate bottlenecks and hurdles, keeping projects on-time and under-budget. It's easy to see why this skill is in high demand.
Communication
This may seem obvious, but more companies are finding it hard to hire employees who are good communicators. It's not about being good on the phone or crafting beautiful emails; being able to communicate complex ideas to any audience is a rare skill. We've all sat through a presentation where the speaker was a successful expert in their field but couldn't simply articulate what they do to the audience.
Interpersonal communication, as well as emotional intelligence, are critical skills for any leader and will go a long way toward getting you hired if you can demonstrate that your personal skills are top-notch.
While this isn't an exhaustive list, these are a few skills that will get you noticed and hopefully hired in today's landscape. Be sure to look at how you can improve both your hard and soft skills, and you should have no problem finding a new position.
Filed under: Candidate Advice
Tagged with: Skills to Get Hired