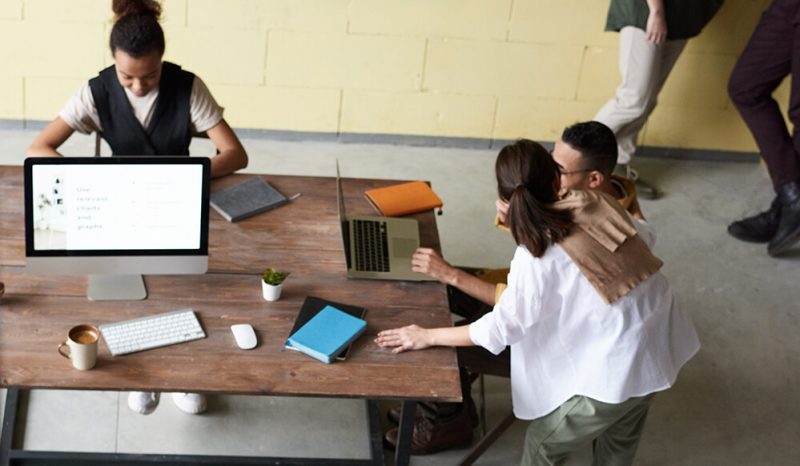 Today's workforce is changing at a rapid pace. The traditional workforce consisted of people who arrived at a defined job site, worked a set schedule, and earned a fixed salary. Now, the workforce is trending towards contingent employees who work an assortment of shifts, at various locations, and are compensated at an hourly rate. This shift presents a challenging but potentially profitable opportunity for recruiters looking to adapt in their evolving industry.
The move towards a contingent workforce, also known as gig economy, is growing at a rapid pace, but it will never consume the whole economy (at least not anytime soon). Gigs work for companies that lack the bandwidth and the experience to identify top talent, or talent that lacks the relationships and industry savvy to pursue opportunities. Naturally, a recruiter can serve a valuable role by bringing companies and talent together, but a more important shift must happen to accommodate talent at a larger gig economy scale: recruiters will need to shift towards mass communications and automated acquisitions with a strong talent brand that's easily amplified.  An example of this can be found with the popular rideshare, Lyft that uses a symbolic pink mustache to define its employees, brand, and message in the market.
People want to have flexibility in their work and it's driving the trend towards a freelance economy of contingent workers. Today's talent wants to be in control of which 8 hours a day are spent working, selecting a remote or office environment of their liking, all with the freedom to jump to different projects through short contract/consulting work. Perhaps people have always had these workplace desires, but until recently there wasn't technology available to enable these desires.
There is no shortage of on-demand marketplaces pairing skill-sets with interested parties. If a homeowner needs their driveway plowed, they can place a bid on service like Thumbtack and sit back and wait for interested snow plowing services. Can something similar work in the traditional recruiting landscapes of HR, IT, nursing, and finance?
The Shifting Workplace Dynamics, Talent Behaviors, and On-Demand Technologies Beg the Question: Is the Role of the Recruiter Shifting?
The automated, on-demand staffing strategies popularized by ride-sharing apps and automated recruiting software such as Snag Work have served as tremendous models for the traditional hourly-wage jobs. Power has shifted towards contingent employees who have complete control over when, where, and how long they work, and the companies are benefitting from a workforce that is able to hit the ground running with little to no training. However, the types of roles are important to note. There are very few recruiters filling job roles for seasonal cashiers, restaurant staff, and room attendants, mostly found on the Snag Work platform.
The recruiters of on-demand staffing solutions are shifting towards engaging their talent community through mass communications that consist of an amplifiable, unified brand message. Instead of engaging talent 1×1, the gig economy encourages a powerful talent brand that speaks for itself because it's replicated throughout millions of digital platforms.
How Does the On-Demand Model Work When Applied to the Industries Staffing Recruiters Operate In?
While on-demand employment has been very successful in the consumer-facing industries, such as restaurant, retail, and ride sharing, it does become more problematic when applied to other sectors. Think about Lyft. Lyft is banking on having enough drivers logging into work to satisfy the volume of riders desiring transportation. The model works tremendously, as there's an incredibly high number of qualified drivers to pull from-as the primary skill required is a valid driver's license. With 222 million licensed drivers available in the United States, they basically have an unlimited applicant pool to draw from. What happens when the application requires a more defined skill set?
Apply the on-demand model to a company needing an IT specialist. How many people in their area realistically have the defined skill set to perform that role? Of those, how many are looking for a flexible work schedule? One should also consider the marketing required to inform that set of qualified talent about the specific on-demand staffing service the company is utilizing. Then there's the vendor side. How long will the company wait before trying a different means of talent acquisition? Hours, days? If they have to schedule workers days, or weeks ahead of time, it's not exactly on-demand. As you can see, it ends up being a much taller task than finding a short-notice server to help a restaurant get through a busy night.
While the Threat is Small Today, that Could All Change
The on-demand model of staffing still has a way to go before recruiters need to panic. The model will undoubtedly continue to grow and drive value in filling roles that require more accessible skill sets.
The next wave of jobs could include call centers, machine operators, sales reps, substitute teachers, and event planners-which fall within the realm of traditional recruiting (more than finding wait staff, cashiers, and general laborers). Any job that has an abundance of skilled workers to draw from could conceivably take advantage of the on-demand staffing model as long as the right delivery mechanism is in place.
What is certain, is there will continue to be interest in trying to expand and monetize the reach of on-demand staffing. Recently, the ride-sharing giant Uber began testing an on-demand staffing model appropriately named Uber Works.
For now, recruiters should simply be aware of the increased popularity of a contingent workforce and on-demand staffing and be looking for ways to adapt if and when it coincides with their recruiting business.
Filed under: Crelate Updates, Recruiting Tips