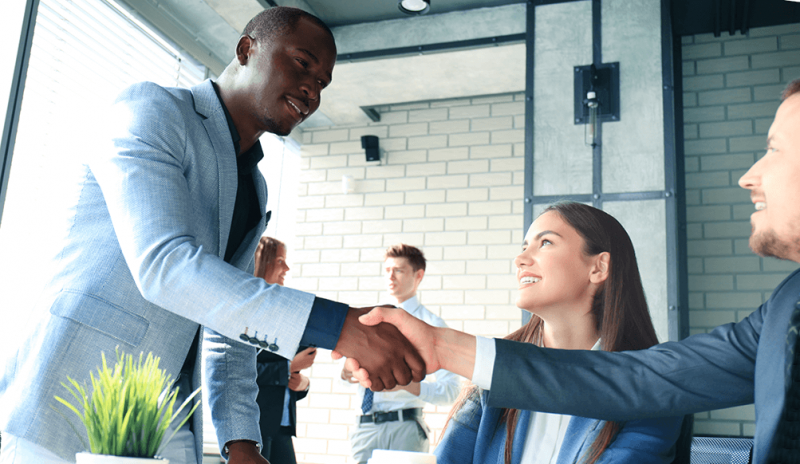 Communicating all aspects of the job with potential candidates helps to boost your offer acceptance rates.
How many times have you recommended a candidate to your client and they extended an offer to the candidate; only to discover the candidate rejects the offer? It can be disappointing if you invested your time and energy into an opportunity that doesn't come to fruition. As a recruiter, your Offer Acceptance Rate (OAR) is an important metric that can identify issues in your recruiting process. While these issues can be easily fixed, they can be very troublesome if they go undetected.
In this series, we're looking at several recruiting metrics and talent acquisition metrics that recruiting and staffing firms should know or measure to ensure continued success. Last week, we published a blog about Time to Fill recruiting metrics and now we're diving into Offer Acceptance Rate and what it means for your firm.
Why is a High Offer Acceptance Rate Important?
Just like it sounds, OAR reveals the percentage of candidates who accepted job offers that you or your clients extended. Your OAR is an indicator for how attractive and competitive your job offers are. The OAR highlights your team's ability to identify the priorities, needs, and deal-breakers for your candidates before an offer is extended-enabling you to find an offer that strikes the perfect balance between the candidate and the clients' needs.
A positive OAR metric can mean that your team has a good pipeline of candidates, an efficient and thorough interview process, your candidate experience is positive, and that your team has made compelling offers.
How to Effectively Measure Your Offer Acceptance Rate
The math behind OAR is relatively simple. To get the percentage, take the number of offers that were accepted and divide them by the total number of offers extended. It gets really interesting when you begin comparing your numbers to industry averages.
To accurately compare your metrics, you must categorize the industries and type of placements made. A slight difference in industry or seniority-level can change your data extensively. It could also uncover that your firm's engineering roles have lower OARs than sales roles; meaning there's room to optimize your recruitment of engineers.
Once you've developed an accurate OAR measurement, and you have industry data for comparison, you can identify areas for improvement. Is your rate below your industry average? You may not be making the most competitive offers. Or perhaps candidates are not attracted to the locations/benefits/salaries of your open jobs.
Improving Your Offer Acceptance Rate
Several factors can affect your OAR negatively, but one of the biggest detractors is compensation. Yes, many offers have other factors, but most candidates favor compensation the most. Without increasing your compensation, operating with transparency, and setting clear expectations from the beginning, candidates are more likely to get skittish near the finish line.
Time to hire also factors into your OAR; if your time to hire is too high, candidates may accept other offers sooner if they aren't aware of a better one.
You can also increase your OAR by learning your candidates' priorities early on. Find out what motivates them. Ask them what they like and dislike about their current role, what they'd like to see in their next opportunity, and why they decided to engage with your organization.
The key is to learn from each rejection. When a candidate declines your offer, ask them why so you can make your recruiting process better or present stronger offers in the future.
If you need software solutions to track, analyze and improve your KPIs, ATS and CRM solutions from Crelate are the right tool for the job. Get in touch and see how our offerings can help your firm succeed.
Filed under: Recruiting Tips