Crelate is a customer-centric organization. Everyone in our company speaks with customers. Period. We believe that software is only as good as the service that comes with it. That's why we take so much pride in pairing amazing customer support, training and onboarding with our software.
Contact Crelate Support
By calling 443-569-8262 – Ext. 2
8:30AM EST to 8:00PM EST (Monday through Friday)
For fastest service and support after normal business hours, please submit support tickets through the Crelate Application.
Requesting Help
You can search our knowledge base, or submitted a new support request directly within the application. To access Help, simply click the orange Help button in the lower left corner Crelate.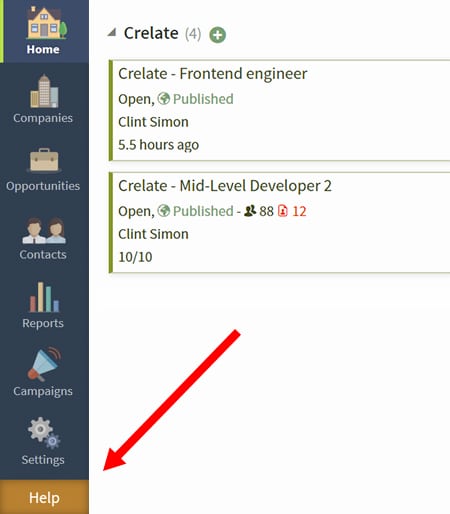 Resource Center
Anyone can access our Customer Support Portal 24-hours a day. Here you can access knowledge base articles, training videos, how to guides and watch past training webinars.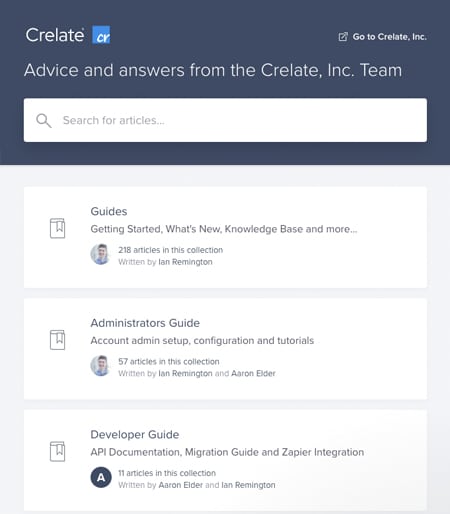 Customer Success
Amazing support doesn't stop with tickets and KB articles. It starts with awesome onboarding, implementation, and data migration services. It continues with ongoing support and training. We're in this for the long haul.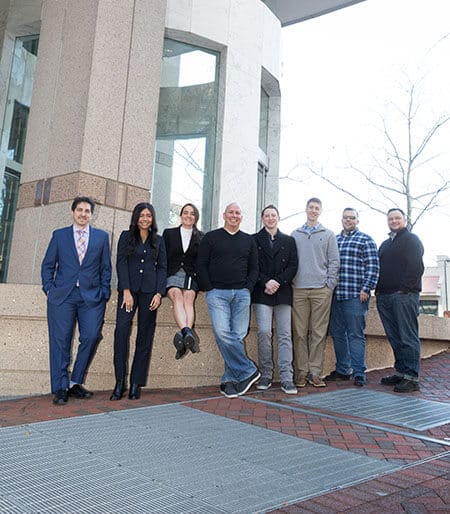 Using Crelate's Help Widget
Crelate's help widget is available throughout our web application and allows easy access to our support staff and comprehensive Help Center. Access content, attend live trainings and view targeted messaging all within your daily workflow.