Crelate for
Corporate Recruiters
Sourcing, Tracking, and Candidate Management: All in One.
Everything you need to place the best talent. Marketing jobs, screening resumes, and managing job descriptions are easier with Crelate.
Source outstanding talent.
Get your jobs seen by applicants and potential hires.
Publish jobs automatically to free job boards and subscription sites with our built-in integrations.
Candidates apply directly to your own Job Portal to automatically create records of their information in Crelate.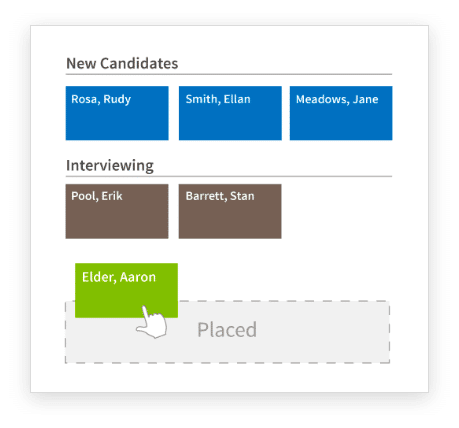 Track candidates through every stage of your process.
Configure your workflow to work the way you do.
Visualize your applicants with colorful tiles. Simply drag and drop the tiles through your hiring workflow.
Customize your candidate pipeline to automate sending emails, managing supporting documents, and tracking other ad-hoc tasks.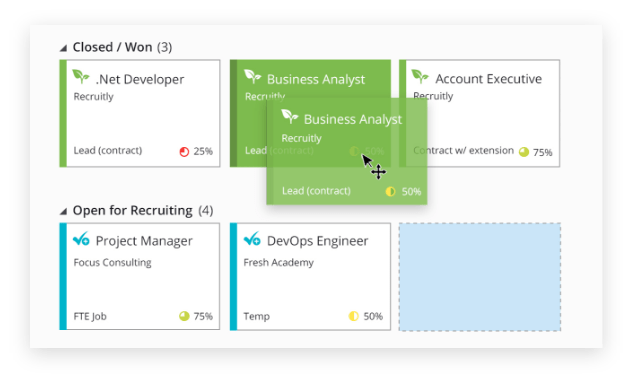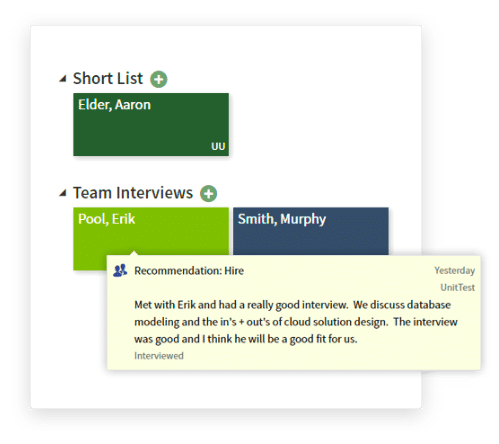 Easily gather notes and feedback.
Spend your time on engaging your candidates — not organizing your inbox.
Crelate stores your notes and interactions to manage interviews, feedback, submissions, and more.
Hiring managers and interviewers only see the job and candidate details that are shared with them.
Make the right decisions.
Selecting the perfect candidate is simple with a workflow that matches your process.
Kick off the onboarding process without sifting through emails.
Collect the appropriate documents, automatically email your onboarding or HR team, and get that candidate started.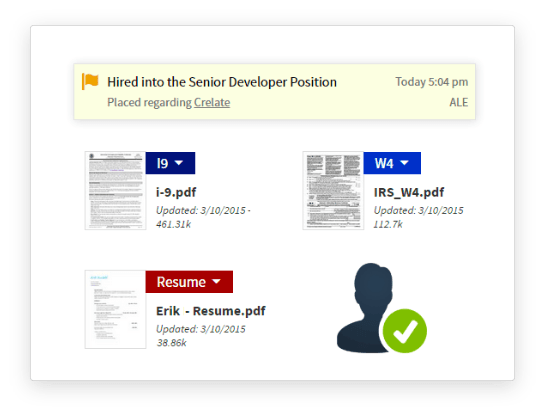 Corporate recruiters need a better solution than one-size-fits-all.
Our team works with you to find your perfect solution. We'll migrate your data and set up a workflow and environment that's custom to your needs.