Mobile App
Purpose-built for mobile to optimize the tools you're most likely to need while away from your computer, our mobile app makes it fast and easy to communicate with candidates and clients, record important information, and complete other crucial tasks on the road.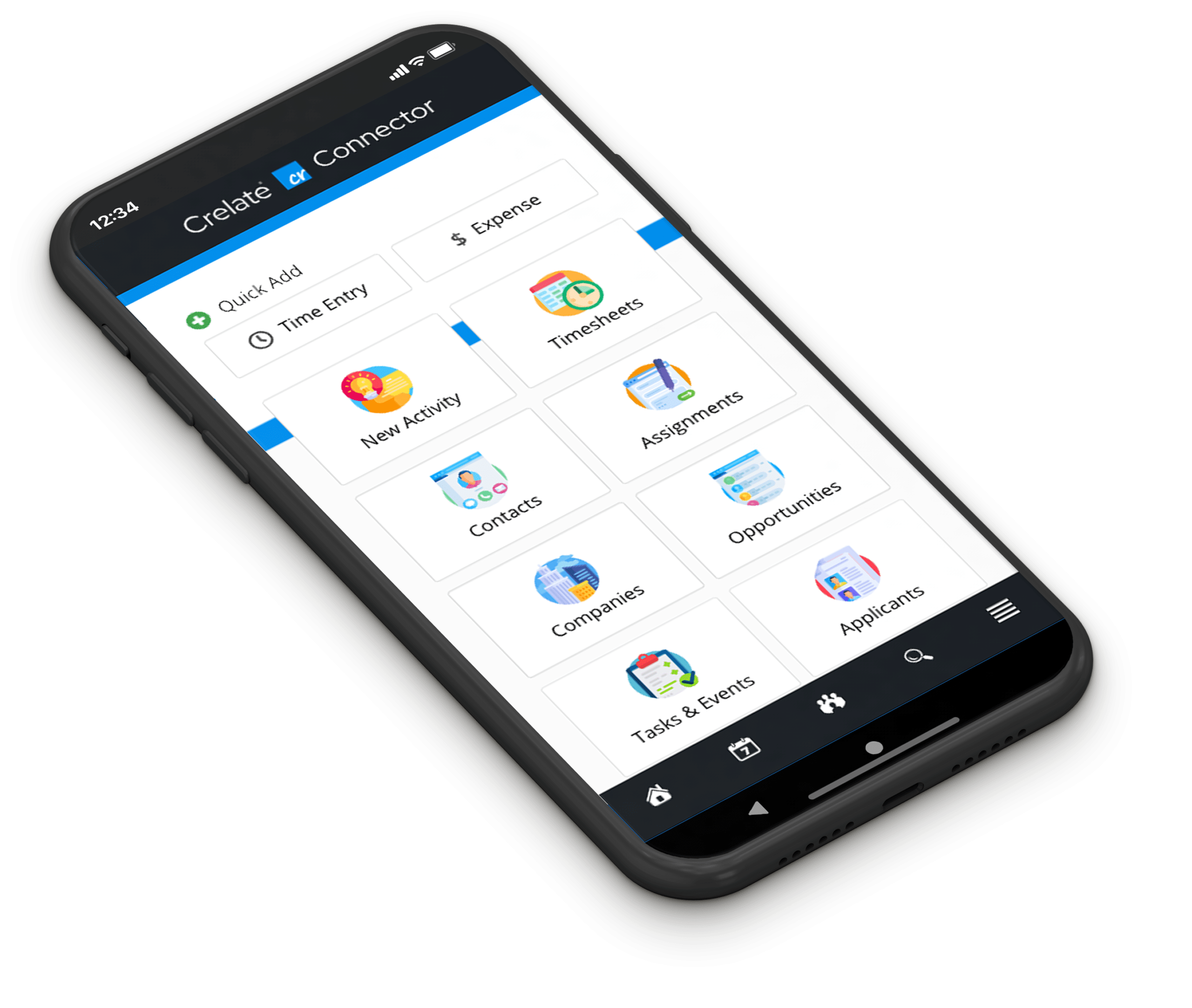 Check on your contacts and candidates, even when away from your desk – Crelate mobile is available for both iOS and Android.
Take your office on the road
Effortlessly communicate with your candidates and clients at scale. Whether you're texting a single MPC or emailing your entire talent pool. Track every engagement and activity without the manual entry.
Call your contacts straight from the iPhone app and log the call.
View candidate details including applications, interactions, resumes, and skills, and take notes about your candidates within the app.
The most helpful aspects of Crelate is the web based system, you can access it from anywhere at anytime. The new Crelate app for the iPhone and iPad also just received a huge upgrade which is helpful, quick, and easy to work through.
Verified Reviewer
G2 Crowd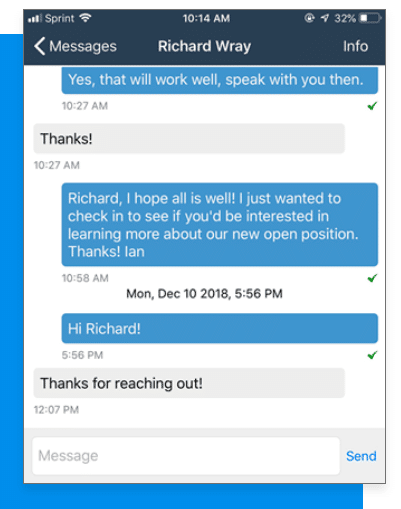 Text messages
Engage with candidates and clients in your network by texting directly from Crelate and the Crelate mobile app.
Take advantage of multiple candidate touch points. (The average open rate for text messages is 98%; the average for emails is around 24%.)
Texts can be sent via custom numbers for specific area codes, and texts sent from a browser automatically sync with the Crelate mobile app and vice versa.
Add and edit contact records
Add contacts, update contact records, parse resumes and vCards, and more, all from within the Crelate mobile app.
Track conversations, and search through a threaded history of every interaction with candidates and clients.
Make calls to candidates and clients from directly within the Crelate app on your mobile device.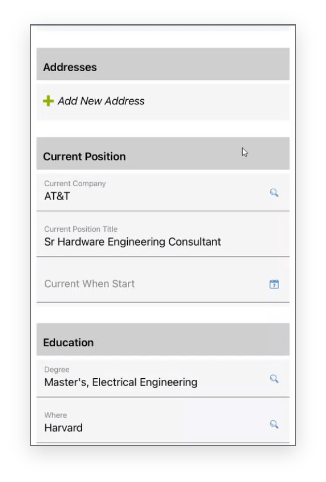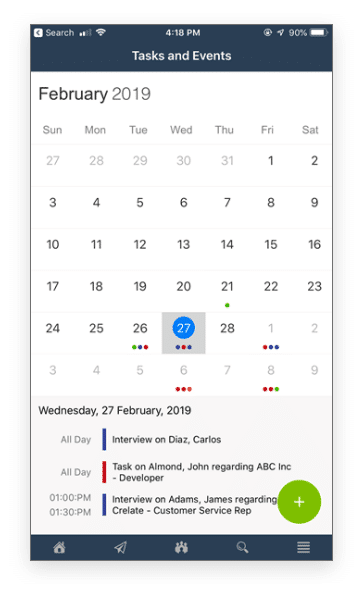 Sync with your email and calendar
Manage your email and calendar just the way you like without losing a shred of candidate history.
Easily connect your calendar to Crelate, and manage appointments directly within the Crelate mobile app.
Send tracked emails, keep tabs on conversations and search through threads.