Crelate and RingCentral Integration

Communication with Crelate's RingCentral Integration.
Make more calls with an integrated outbound dialer, receive incoming calls through the RingCentral widget, send and store candidate text messages, view call records inside of Crelate Talent, and much more.
Calling with Crelate and RingCentral
Easily call contacts from your browser without leaving the Crelate application. The Crelate and RingCentral integration allows you to communicate with your clients and candidates and automatically log call records and notes in your Crelate database.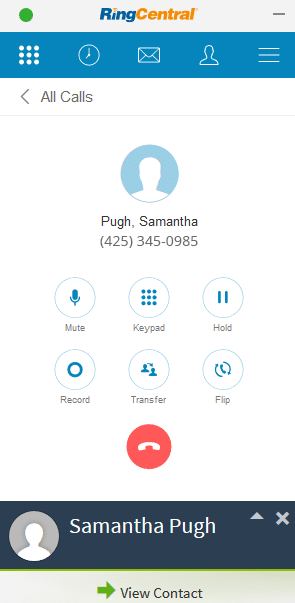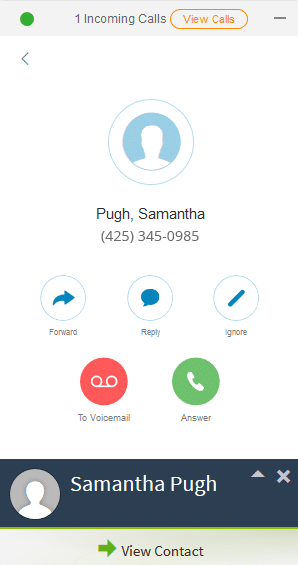 Incoming Calls with Crelate and RingCentral
Receive incoming calls in Crelate Talent with the RingCentral widget that enables you to answer, ignore, forward, reply with a message or send someone directly to voicemail. View a contact record before or during calls to get up-to-date information on the caller. Add or update notes in Crelate Talent while you're on a call.
Texting Candidates and Clients with RingCentral and Crelate
Skip the calling, emailing, or voicemails and get ahold of candidates with a quick text message, while all texting conversations are stored under the associated contact in Crelate Talent.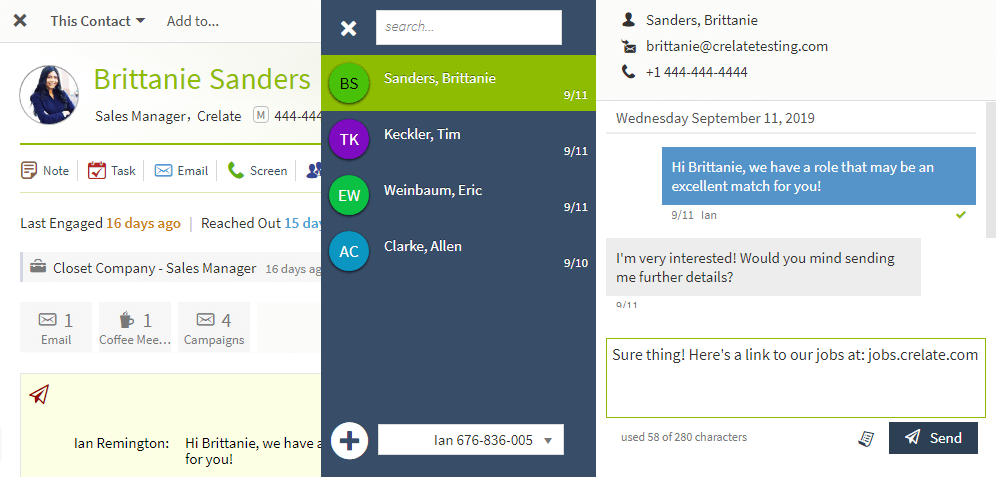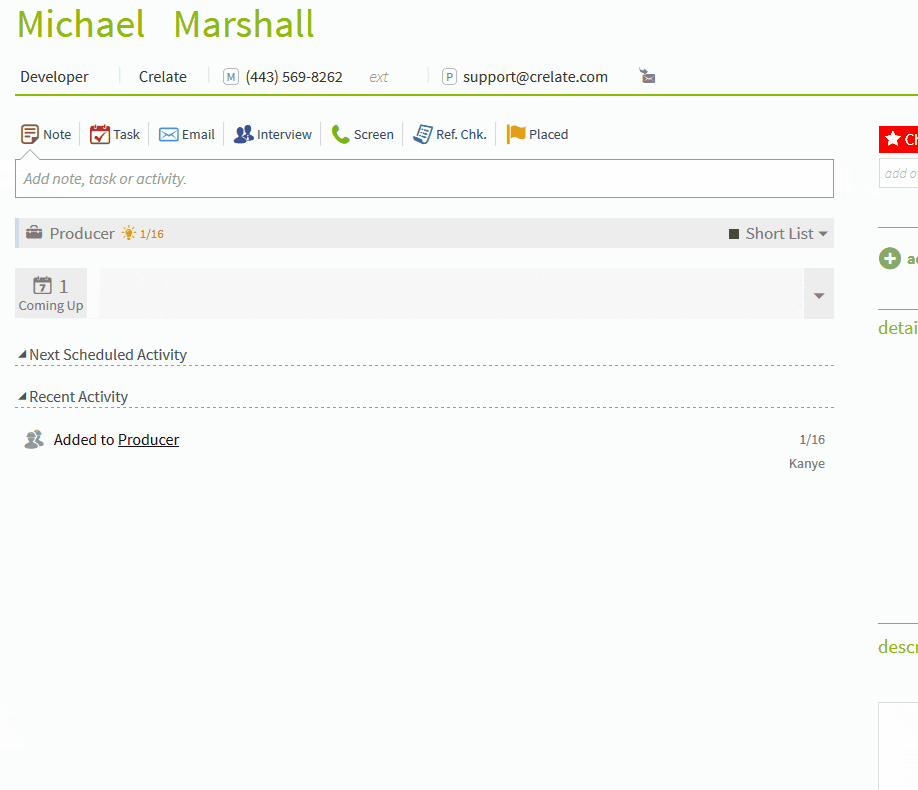 Automatically Record Phone Interactions in Crelate Talent
Store all your RingCentral communication where you need it in your Crelate account. With built-in Crelate reporting tools, you can learn which candidates and clients haven't been contacted recently and schedule communications to re-engage people when you need to.
Take Notes During Phone Calls
Click on contacts directly from the RingCentral widget to open their profile. Then you can make notes, view conversation history, and all other information found under the contact record. During calls with candidates, you can view and edit all candidate information with a single click.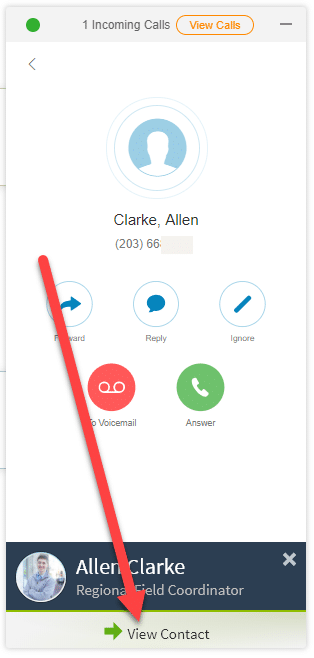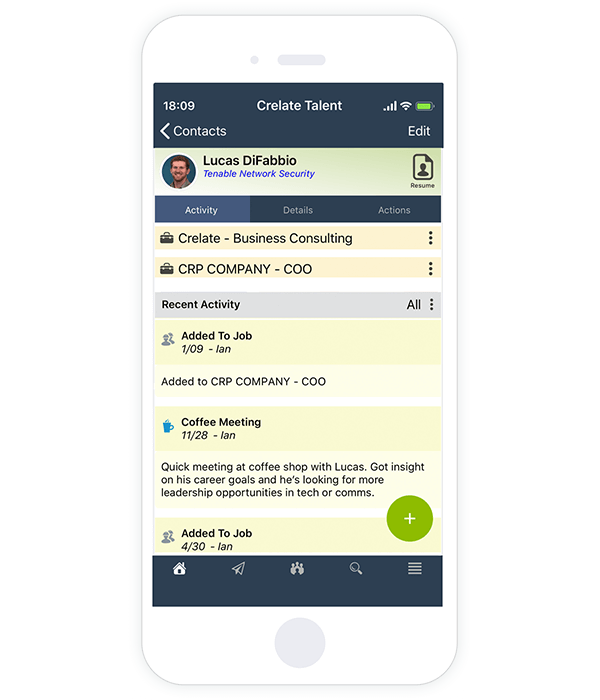 Recruiting on the Go with the Crelate Connector and RingCentral App
Download the Crelate Connector and RingCentral mobile app for all of your mobile recruiting and communication needs. Once you've enabled RingCentral in Crelate Talent, all texts and calls made from the RingCentral app will update to your Crelate account.
Want more info?
Book a demo today for a guided tour to learn more about how to leverage texting in your recruiting process with Crelate and Ringcentral.