eSignature
Save time by easily creating, sending, and tracking the status of eSignature documents, all from within Crelate.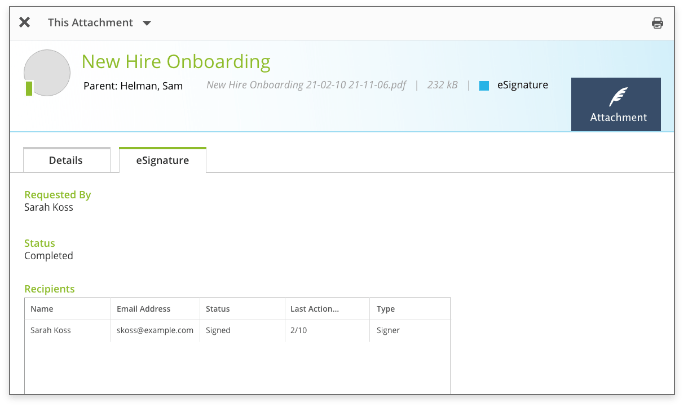 Execute contracts, authorize credentials, and more, and track their progress toward completion in real time.
Say goodbye to the complex signature process.
Upload and route documents for signatures in seconds, directly from contact records within Crelate.
Once a document has been signed, you can easily find and view it using Crelate's robust search and filter tools.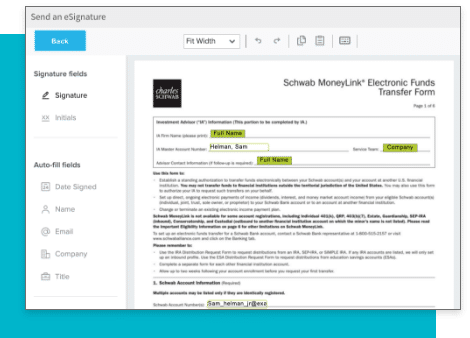 Standardized, reusable templates
Build a template with multiple eSignature fields in less than a minute.
Avoid creating time-intensive one-off forms. Build custom templates for recurring job types, and use them again and again.
Assign signatories and track document progression in real time.
Send to multiple people at once
Free up your inbox by routing documents to multiple stakeholders at once. No more need for back-and-forth emailing for every needed signature.
Automatically enforce requisite signing orders with drag-and-drop ordering.
Gain real-time visibility into who's signed off on each document and where your process is blocked.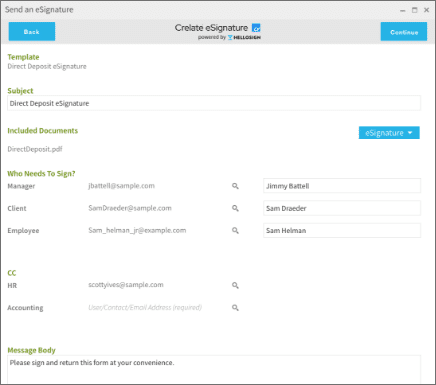 Integrate with DropBox Sign, a DropBox company.
Save time by creating and/or sending eSignature documents from directly within a contact record.