Assignments
Have your employees' next assignment ready when they are. And never lose contingent talent to a competitor because of disjointed assignment or tracking systems.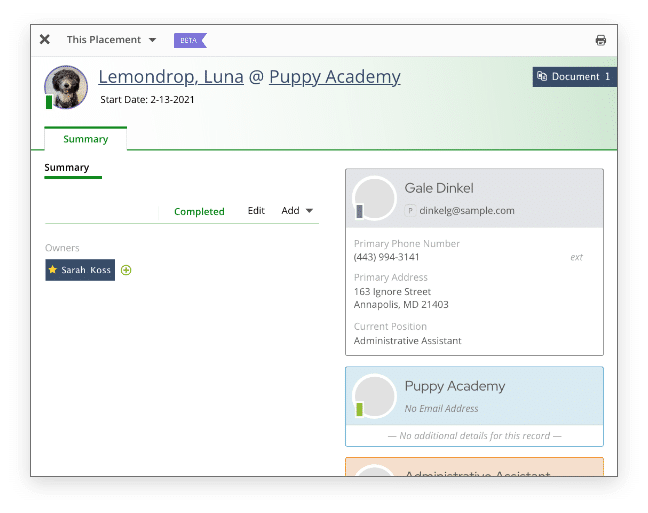 Additional functionality in our assignments tool provides you greater insight into your business, with new data fields and more robust reporting for increased specificity and accuracy in your record keeping.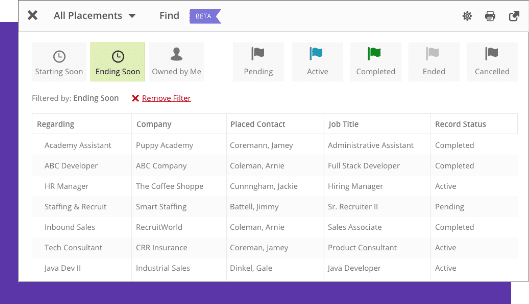 Managing in a grid view
Avoid unwanted gaps between assignments, and keep your employees active and lined up for their next job with our intuitive and easy-to-understand grid-view dashboard.
Gain instant insight into assignment progress with employee status filters including "ending soon, "starting soon," "active," "ended," and more.
Never again forget to redeploy an active employee, and eliminate the costs associated with acquiring new candidates for open reqs.
Added fields for commission management
Easily calculate primary and secondary recruiter commission on placements within your Crelate dashboard.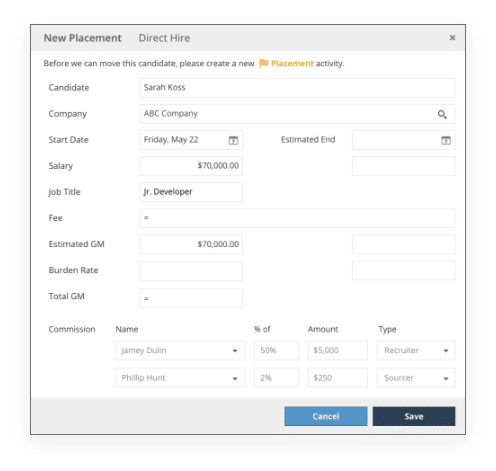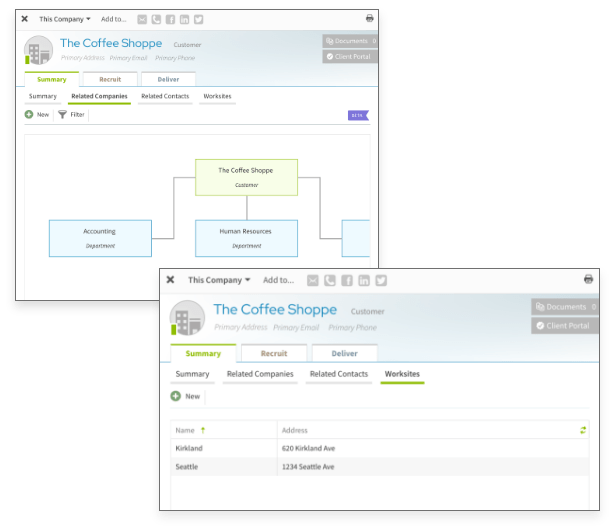 Worksites & departments
Get the right worksite info to employees when and where they need it, before their first day on deployment and easily accessible via their smartphone.