Connect Crelate to
Your Favorite Recruiting Tools wi
th Zapier
Easy automation for busy recruiters. Zapier moves information between Crelate and other apps you use every day. Without complex code, connect Crelate to thousands of applications such as Constant Contact, Google, QuickBooks, and more. Zapier functions with triggers in one app which cause actions in another, based on configuration.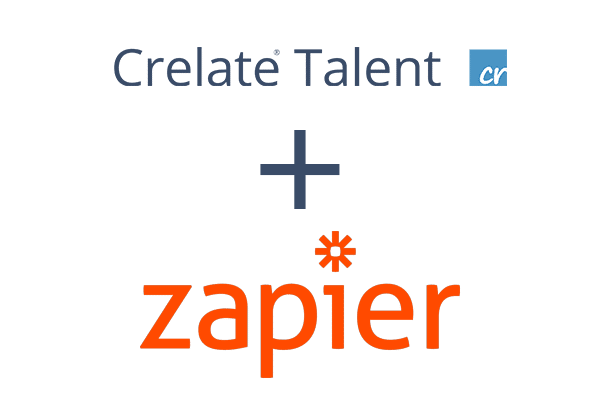 Trggers notify Zapier to make an action. Crelate supports triggers with job, company, and contact records. These triggers cause actions outside of Crelate.
Zapier actions are tasks for what can happen inside of Crelate. Actions can create or update records and add notes, tasks, or tags inside of Crelate using data from your connected app triggers. 
Configure your automation.
Log in to your Zapier account or create a new account.
1. Navigate to "Connected Accounts" from the top menu bar.
2. Click on "Connect new account" and search for "Crelate"
3. Use your credentials to connect your Crelate account to Zapier.
4. Once that's done you can start automating!
Automate the daily tasks.
Using Zapier automation, you can cut out manual steps to open more time for building better relationships with candidates and clients. Automated connections called Zaps can be set up in minutes with no coding required. Visit the Crelate and Zapier page to start automating.
Try Zapier with existing templates.
This feature is provided "as is" without any warranty expressed or implied. Crelate only supports Crelate provided Triggers and Actions. Crelate is not responsible for customer created Zaps or third party Triggers, Actions and Integrations. Crelate Zapier templates are provided for educational purposes only and are not supported by the Crelate Support. Please contact Zapier Support, your own development professional or Crelate Sales for custom development options.