Collaborate with your team and manage opportunities with the people in your network while Crelate tracks it all in your recruiting database.
The Sales Tab gives you a view of your entire sales process, all on one page. 
Fully customizable view with four sales stages by default – New Leads, In Progress, Filled, and Lost
Track potential and expected value for job leads and opportunities
Capture basic information, work job leads through customizable qualification stages and, when ready, optionally make them available to your recruiting team
Sales workflows are an extremely powerful addition to your recruitment business. Candidates can become new job leads and job leads can become candidates – manage them all with Crelate.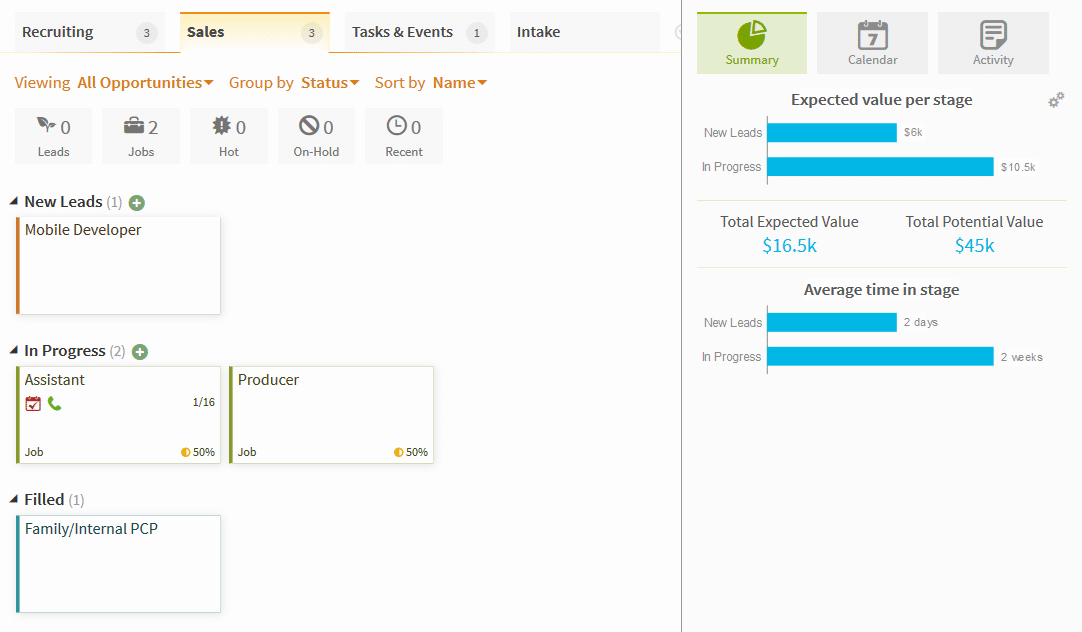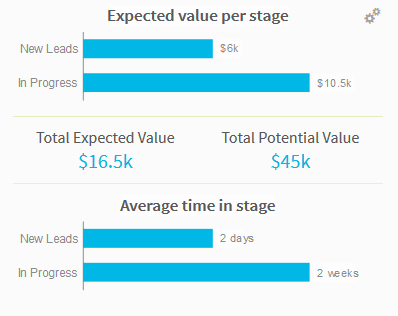 Easily track financial value of opportunities
Fully customizable valuation form
Automatically calculate fee-based values and potential values
Gain insight over potential business and revenue. Forecasting and valuations are easily tracked and calculated so that you can stay on top of emerging trends.
Easily generate custom business and sales reports
Filter jobs by placements, companies, opportunities and more
If Opportunities aren't won you have the ability to note and track the reasons so you can fine tune your business proposals.
Track successful candidate placements on job opportunities
Generate a variety of sales charts including: expected value by stage, historical comparisons, average time in stage, and more…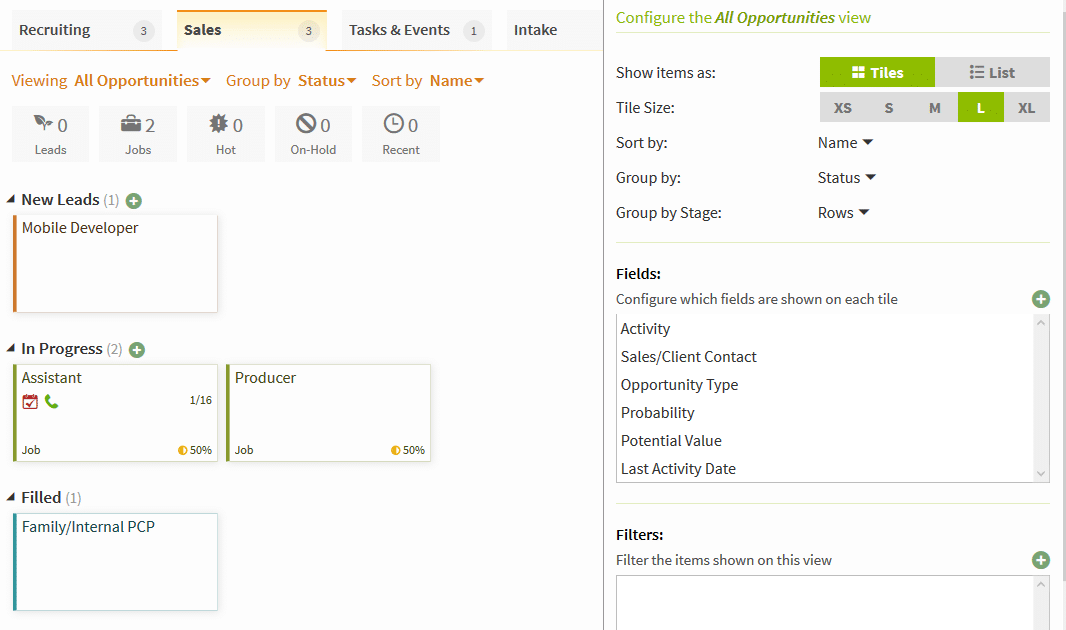 Crelate's CRM is fully customizable to fit your needs
Customizable opportunity types, opportunity projects, and placement forms, among others
Import leads from excel
All other customizable fields from our ATS are also included in our CRM
FLEXIBLE, MODERN, PERSONAL
CRELATE TALENT SOLUTIONS