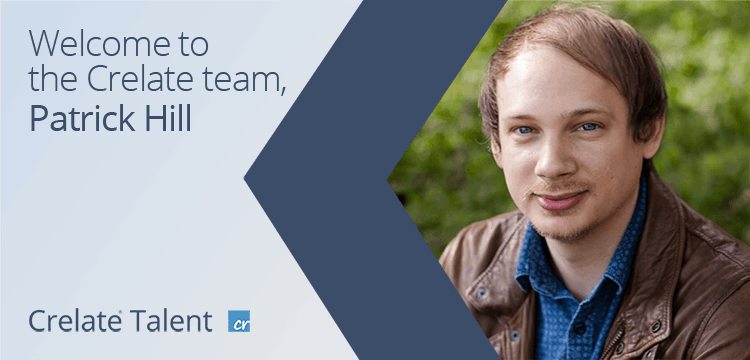 Patrick Hill joins Crelate to Help Develop Crelate's Mobile Applications and Improve Zapier Integrations.
We're excited to welcome Patrick Hill to the Crelate team as a Junior Software Developer. Patrick will join the Kirkland office to help with Crelate's mobile app development and Zapier integrations.
Patrick studied at the Art Institute of Seattle and spent a few years doing Audio Visual work for social and corporate events at various hotels and venues in the Seattle area. While working with AV, Patrick had an itch to expand his creative avenues outside of audio. So, he started by developing games because of his interest in art, sound, and immersion.
After spending a short time developing games in his spare time, Patrick discovered a passion for coding because it allowed him to use problem-solving skills to overcome challenges. He released countless prototypes, tools, game jams, etc. and found a perfect opportunity to transition careers into software development.
Patrick attended a coding boot-camp where he quickly learned and applied several full stack technologies and programming languages. Months later, Patrick's career search led him to Crelate, where he will leverage his experience to build fast and powerful software for recruiters.
In his spare time, Patrick enjoys gaming, game development, music, cooking and coffee.
Keep up with what Patrick and the rest if the development team are working on by visiting Crelate's roadmap page.
Filed under: Crelate Updates